Simon Pegg to join Monty Python stars' movie
The 'Shaun of the Dead' actor will play a teacher with magical powers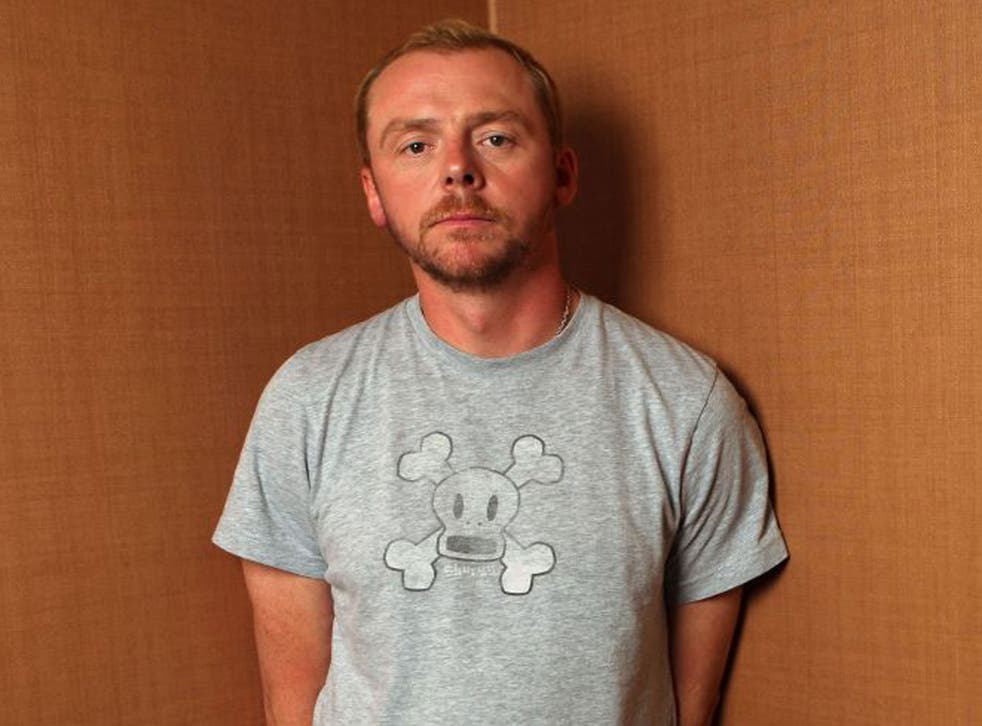 Legendary comedy troupe Monty Python have invited actor Simon Pegg to work with them on forthcoming sci-fi movie Absolutely Anything.
The Hot Fuzz star will play school teacher Neil Clarke in the film, directed and co-written by Terry Jones.
Few details of the storyline have been revealed, but a synopsis on IMDb reads: "A teacher experiences a series of mishaps after discovering he has magical powers."
The Python team will play visiting aliens who bestow magical powers to Pegg's character.
The actor is an old hand at the sci-fi genre, having starred in both Star Trek movies.
"As someone whose love of comedy was hugely informed by Monty Python, the chance to work with Terry was a gift," he said.
"Meeting your heroes is one thing – working with them is something else."
The voices of John Cleese, Michael Palin, Terry Gilliam will feature, with Terry Jones also appearing. Eric Idle has declined involvement.
"Simon Pegg is the absolutely perfect Neil," Jones said. "It's not a Monty Python picture, but it certainly has that sensibility."
Oscar-winning actor and stand-up comedian Robin Williams has also been cast as the voice of Neil's dog, Dennis.
Previous reports suggested that Sherlock star Benedict Cumberbatch had been tipped for Pegg's character, with Clash of the Titans actress Gemma Arterton also thought to be in line for a role.
Production on Absolutely Anything is scheduled to begin in London on 23 March 2014.
Monty Python sparked great excitement among fans when the 70s group announced a handful of reunion shows at the O2 Arena, which sold out in minutes last month.
Register for free to continue reading
Registration is a free and easy way to support our truly independent journalism
By registering, you will also enjoy limited access to Premium articles, exclusive newsletters, commenting, and virtual events with our leading journalists
Already have an account? sign in
Register for free to continue reading
Registration is a free and easy way to support our truly independent journalism
By registering, you will also enjoy limited access to Premium articles, exclusive newsletters, commenting, and virtual events with our leading journalists
Already have an account? sign in
Join our new commenting forum
Join thought-provoking conversations, follow other Independent readers and see their replies