Sir Patrick Stewart to play the poop emoji
James Corden will co-star as a hand emoji
Christopher Hooton
Thursday 19 January 2017 09:26 Comments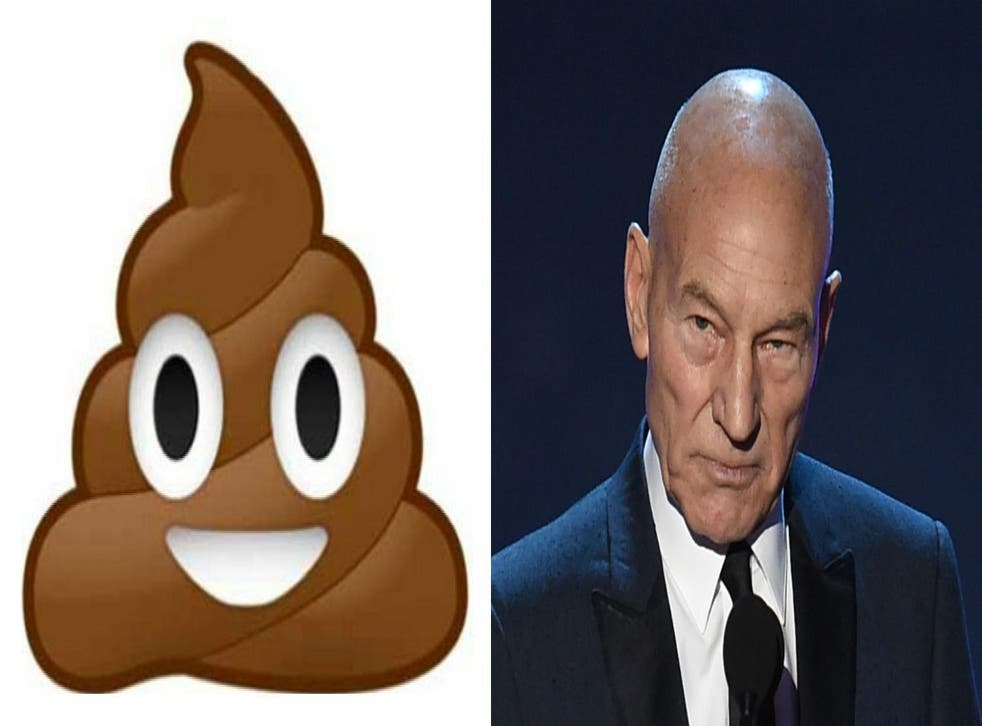 Sir Patrick Stewart's prolific careers has seen him play such memorable roles as Macbeth, Charles Xavier and Jean-Luc Picard, but his next performance is set to be his most transformative yet: the poop emoji.
Forgive me, he's not actually playing the poop but emoji but a poop emoji, specifically one named Poop Daddy.
Stewart will lend his voice to The Emoji Movie, an upcoming animated 3D film centring on "a multi-expressional emoji who sets out on a journey to become a normal emoji."
Other actors playing small ideograms for presumably truck loads of cash in the film include James Corden (a hand emoji), Maya Rudolph (a smiley emoji) and Broad City's Ilana Glazer (a codebreak emoji).
Sony Pictures announced Sir Patrick's casting on Twitter alongside a poster for his character.
The move isn't hugely surprising, in a world where Salma Hayek has played a lesbian taco (Sausage Party) and Peter Dinklage an Angry Bird.
Register for free to continue reading
Registration is a free and easy way to support our truly independent journalism
By registering, you will also enjoy limited access to Premium articles, exclusive newsletters, commenting, and virtual events with our leading journalists
Already have an account? sign in
Join our new commenting forum
Join thought-provoking conversations, follow other Independent readers and see their replies