Snowden film labelled 'preposterous' by former NSA deputy director
'It simply exceeds all propriety'
Jack Shepherd
Tuesday 27 September 2016 16:21 Comments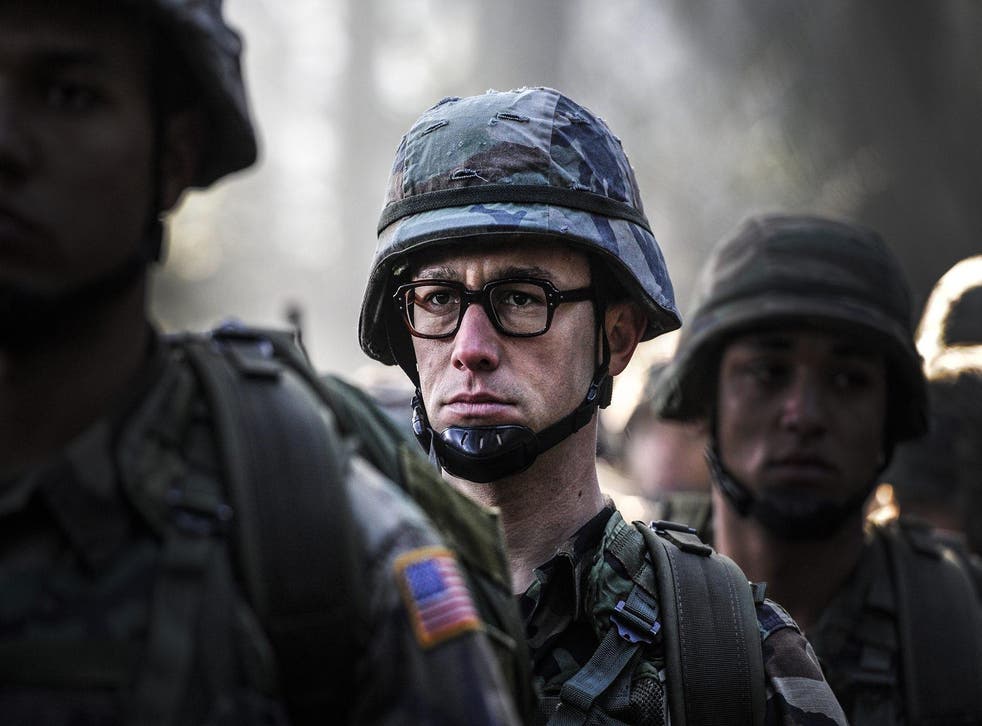 During Oliver Stone's upcoming film based on the life of Edward Snowden, the National Security Agency (NSA) whistleblower is asked by the NSA deputy director to lead an important project in Hawaii.
That person would have been Chris Inglis, now a former NSA deputy director. However, in a new interview, Inglis revealed that he never met Snowden, calling the idea of a contractor being asked to embark on such a huge task 'preposterous.'
"It's preposterous on its face. For many reasons," Inglis told NPR. "That a deputy director would reach down to a contractor — who's performing an important but relatively low-level function — and ask them to take on a Jason Bourne-like activity? It simply exceeds all propriety."
Although never being referred to as a documentary, Inglis also took issue with the film labelling itself as a "dramatisation of actual events."
The best films of 2016 (so far)

Show all 22
"Dramatisation to me means you add the occasional exclamation point," he told the publication. "You bring in a musician to perhaps add some background music. But you don't tell a story that is fiction."
Asked which other elements of the plot he would label fiction, Inglis reportedly rolled his eyes when talking about the film's CIA aptitude test. In the scene, Snowden completes the test in 38 minutes while others take an average of five hours.
"Clearly [he's] a clever person," he said. "But NSA makes a habit of hiring smart people. Extremely smart people. Also principled people. So he was clearly the former; turns out he wasn't the latter."
Meanwhile, real life Edward Snowden recently called Prime Minister Theresa May "Darth Vader in the UK" over her Investigatory Powers Bill.
Snowden hits US theatres 16 September; with no UK release date announced.
Register for free to continue reading
Registration is a free and easy way to support our truly independent journalism
By registering, you will also enjoy limited access to Premium articles, exclusive newsletters, commenting, and virtual events with our leading journalists
Already have an account? sign in
Join our new commenting forum
Join thought-provoking conversations, follow other Independent readers and see their replies