Snowden trailer: Edward Snowden biopic set to be both eerie and controversial
No actors or actual footage are required to get the feel of the film across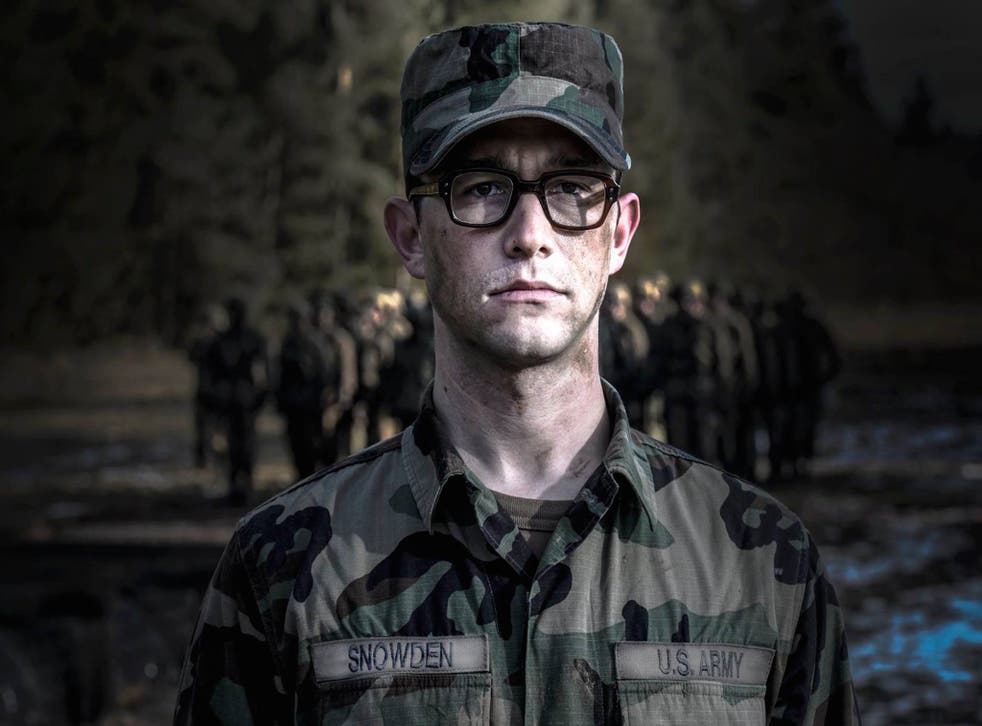 The first teaser for Oliver Stone's upcoming Edward Snowden biopic Snowden has finally dropped on YouTube, but it might not be quite what film fans were expecting.
Although arguably 'nothing happens' bar some haunting music, shots of a dishevelled-looking, upside-down Stars and Stripes and captions introducing "the most wanted man in the world", for once there are no spoilers and indeed, no footage from the movie.
Sure, another sneak peek at Joseph Gordon-Levitt in the lead role as the NSA whistleblower might have made things a bit more exciting, but this 1 minute 30 second clip is only a precursor to a yet-to-be-released full trailer and already hints at one of the main themes of government hypocrisy.
Very little is given away in the eerie teaser for a movie about the CIA employee who leaked thousands of classified documents to the press in June 2013, sparking global debates about mass surveillance and government secrecy.
All it tells us is that the famous US pledge of allegiance has been corrupted - "One nation/under surveillance/for liberty/and justice for all" - and Snowden has become a wanted criminal aged just 29.
Whistleblowing controversies of the last decade

Show all 12
None of the cast are shown in the clip. Shailene Woodley is playing Snowden's girlfriend Lindsay Mills, while Zachary Quinto and Melissa Leo play the journalists who first received Snowden's information, Glenn Greenwald and Laura Poitras.
Poitras' documentary about Hong Kong meetings with Snowden, Citizenfour, won Best Documentary Feature at this year's Oscars.
Snowden is scheduled for US release on Christmas Day, with a UK date yet to be confirmed.
Register for free to continue reading
Registration is a free and easy way to support our truly independent journalism
By registering, you will also enjoy limited access to Premium articles, exclusive newsletters, commenting, and virtual events with our leading journalists
Already have an account? sign in
Register for free to continue reading
Registration is a free and easy way to support our truly independent journalism
By registering, you will also enjoy limited access to Premium articles, exclusive newsletters, commenting, and virtual events with our leading journalists
Already have an account? sign in
Join our new commenting forum
Join thought-provoking conversations, follow other Independent readers and see their replies