Sorry Tumblr: John Boyega confirms Finn and Poe aren't a thing despite all the signs in Star Wars: The Force Awakens
Apparently it's just a bromance...
Jack Shepherd
Wednesday 20 January 2016 17:13 Comments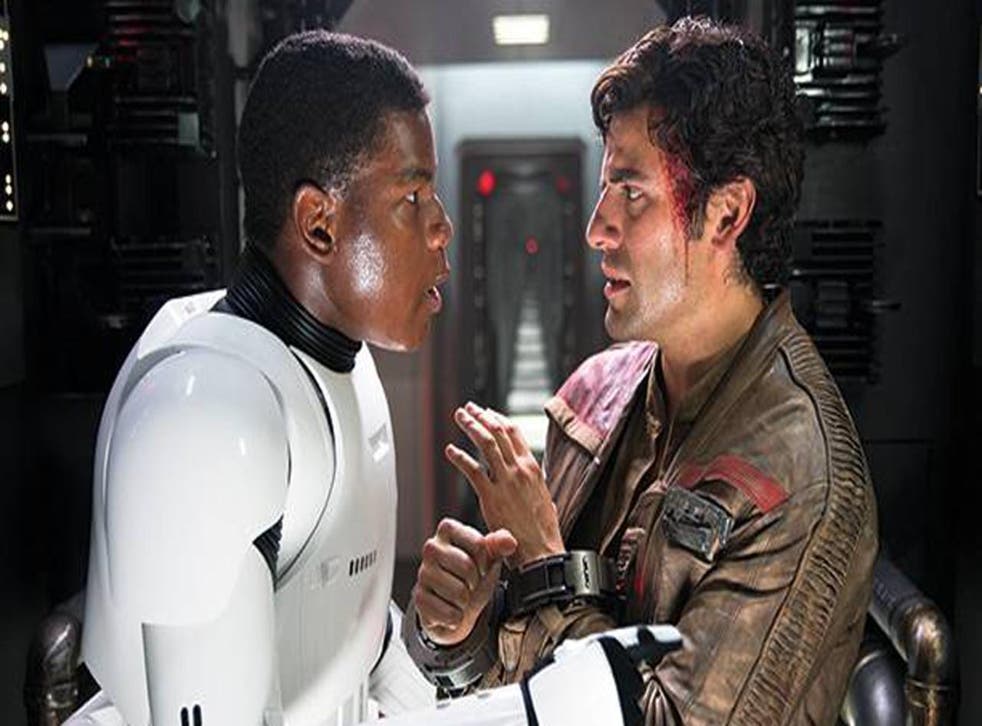 Dear Tumblr. I'm really, really sorry. I know you've been wanting Poe Dameron and FN-2187 (AKA Finn) to be a thing, but that's never going to happen.
While speaking to Shortlist, John Boyega said the pair were not lovers despite all the tension in Star Wars: The Force Awakens. Instead, they are just really good friends.
"It's so not true," John Boyega said. "Oscar wishes it was though, it's all in his head. It's a brotherly love, a bromance, that's for sure."
Yep. Even with Oscar Isaacs wishing the two were more than just friends, the powers that be at Disney won't allow their love story to continue. Instead, we'll just have to just enjoy their blossoming bromance.
Every lightsaber in Star Wars history (films)

Show all 12
Still, it's not the end of the world. If you need there to be a relationship in the galaxy far, far away there's always Finn and Rey, or Rey and Poe, or Poe and Kylo, or Kylo and Finn, or Kylo and Rey... Who knows what will happen next?
Well, actually, John Boyega know's exactly what will happen next. In the same interview, he revealed he knows everything about Star Wars 8: "The biggest thing I want to know? I know already!"
Again, sorry for raining on your parade Tumblr. There will always be those good times.
Star Wars: The Force Awakens is in cinemas now. Find out more about Star Wars 8, here.
Register for free to continue reading
Registration is a free and easy way to support our truly independent journalism
By registering, you will also enjoy limited access to Premium articles, exclusive newsletters, commenting, and virtual events with our leading journalists
Already have an account? sign in
Join our new commenting forum
Join thought-provoking conversations, follow other Independent readers and see their replies