Spectre review roundup: Critics applaud Daniel Craig's gritty but camp Bond
Sam Mendes has pushed the film's 12A rating to the limits
Jack Shepherd
Thursday 22 October 2015 10:42 Comments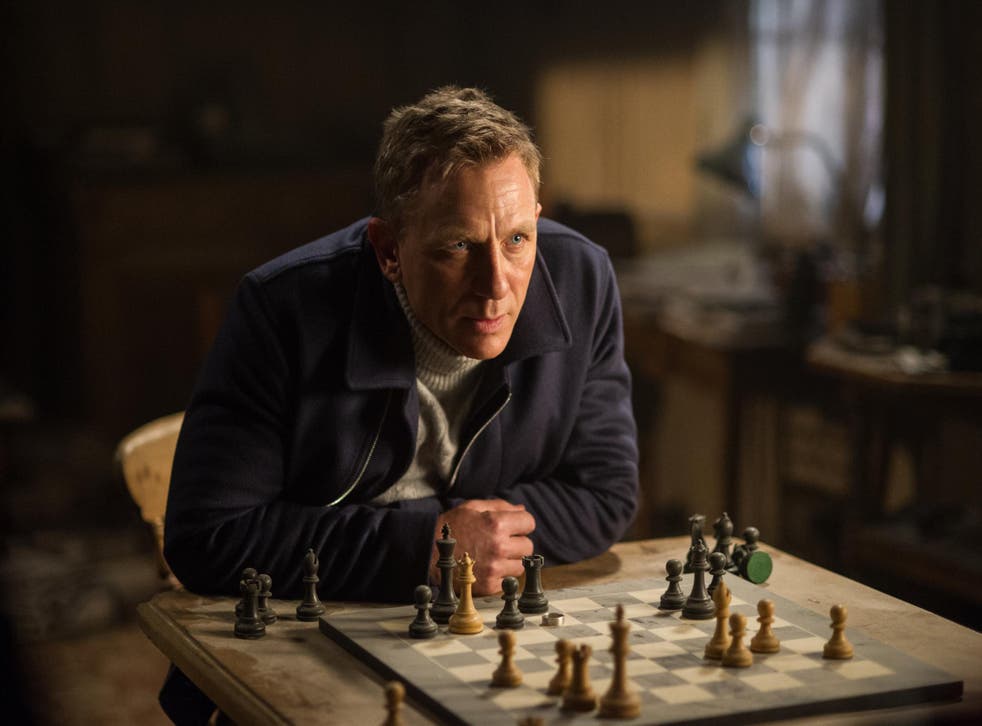 The twenty-fourth James Bond film, Spectre, debuted at Leicester Square Odeon last night, marking what could be Daniel Craig's last appearance as 007.
Critics were quick to post their reviews online - the Mirror hastily uploading their's just 20 minutes after the film finished - many of which revealed thinly-veiled spoilers, some going as far as to outright ruin certain plot elements (don't worry, none of these are below).
Generally, journalists have been impressed with Sam Mendes' latest effort, praising his gritty, contemporary and camp Bond. The Telegraph and Guardian both awarded the film a five stars, while The Independent awarded four.
At the other end of the spectrum, Financial Times gave a two-star review, describing how Spectre fails to live up to its predecessor, Skyfall, a criticism levied by a number of critics.
Spectre in pictures

Show all 16
Geoffrey MaCnab, The Independent - 4/5
Bond is described as being like "a kite in a hurricane," a description which cutely sums up the cinematic mayhem that Mendes unleashes. The only disappointment in what is an exhilarating movie is the surprisingly clumsy and sentimental way in which the film ends.
Danny Leigh, Financial Times - 2/5
After the sombre excellence of Skyfall, Spectre tries to tweak the formula while clearly being thrown into panic at the thought. Everything feels so reliant on its business-class sheen, the grooming, tailoring and tie-pins, that anything other than gunmetal and a scowl unbalances the tone.
Peter Bradshaw, The Guardian - 5/5
Is this Craig's last hurrah as Bond? His somewhat tetchy remarks in interviews preceding this movie - indicating a readiness to quit – oddly mirror the tetchy media comments that greeted the news of his casting almost 10 years ago. Craig showed they were wrong: and I hope he carries on now. He is one of the best Bonds and an equal to Connery. That great big handsome-Shrek face with its sweetly bat ears has grown into the role.
Robbin Collin, The Telegraph - 5/5
Up against this flinty modernity, though, writers John Logan, Neal Purves, Robert Wade and Jez Buterworth rub sly references to the Bond canon, and craft moments of pure flamboyance that belong there: a secret base inside a crater, a spot-lit meteor as an interior design feature, a wrestling match in a pilotless helicopter, two leonine sports cars roaring through the Roman night. There is also a torture scene for the ages, peppered with dark laughs, but tense and shiveringly sadistic – which probably tests the film's 12A certificate to its limit. But Spectre pulls it off in the grand old Fleming style. It's an act of pure cinematic necromancy
Ricocheting from London to Rome to Morocco across action sequences of deliriously daft extravagance, the pic accumulates a veritable Pompeii of mighty, crumbling structures. What's missing is the unexpected emotional urgency of Skyfall, as the film sustains its predecessor's nostalgia kick with a less sentimental bent.
Access unlimited streaming of movies and TV shows with Amazon Prime Video Sign up now for a 30-day free trial
Sign up
Much has been made of Daniel Craig's disgruntled comments about his future as Bond, though his performance in Spectre is brilliant as ever. On the one hand the film ties up a lot of the loose ends from his previous outings, but on the other it sets up a bold future: one where classic and contemporary Bond tropes co-exist in perfect harmony.
Does it warrant all the hype, the secrecy, the breathless anticipation? Indubitably, yes. From the exhilarating pre-credits sequence, against the backdrop of the Day of the Dead festival in Mexico City, to a spectacular denouement in the shadow of the Houses of Parliament, Spectre is a proper joyride of a James Bond film.
David Edwards, The Mirror - 5/5
Since he was announced as the sixth Bond 10 years ago this month, the 47-year-old has thoroughly silenced those who said he was too short, too ugly or too blond to follow in the footsteps of Sean Connery or Roger Moore. Prepare to be shaken, stirred -- and shattered.
Stephen Dalton, The Hollywood Reporter
Spectre contains enough dazzle and derring-do to keep the Bond brand afloat, but not enough to make it a game-changing reboot in the manner of Skyfall. Two steps forward, one step back.
Simon Reynolds, Digital Spy - 3/5
What Spectre does well is place Craig's 007 movies to-date into a larger, connected story. Faces from Casino Royale and beyond weave themselves into the narrative, and it all builds to a conclusion that could easily see a changeover in leading man next time around. Spectre will go down as Craig's stab at going full-blown Bond - big, bold and a bit more like Roger Moore.
Ryan Lambie, Den of Geek - 4/5
Where some 007 films stand alone, seemingly detachable from their predecessors, Craig brings history and mortality to Bond; in Spectre's swerving, sinister plot, he remains it's vital, beating heart.
Register for free to continue reading
Registration is a free and easy way to support our truly independent journalism
By registering, you will also enjoy limited access to Premium articles, exclusive newsletters, commenting, and virtual events with our leading journalists
Already have an account? sign in
Join our new commenting forum
Join thought-provoking conversations, follow other Independent readers and see their replies