Spectre's Naomie Harris: We should ditch demeaning 'Bond girl' term – and it's time we stopped talking about a black James Bond
British actress says Idris Elba has chided her for reportedly linking him to the franchise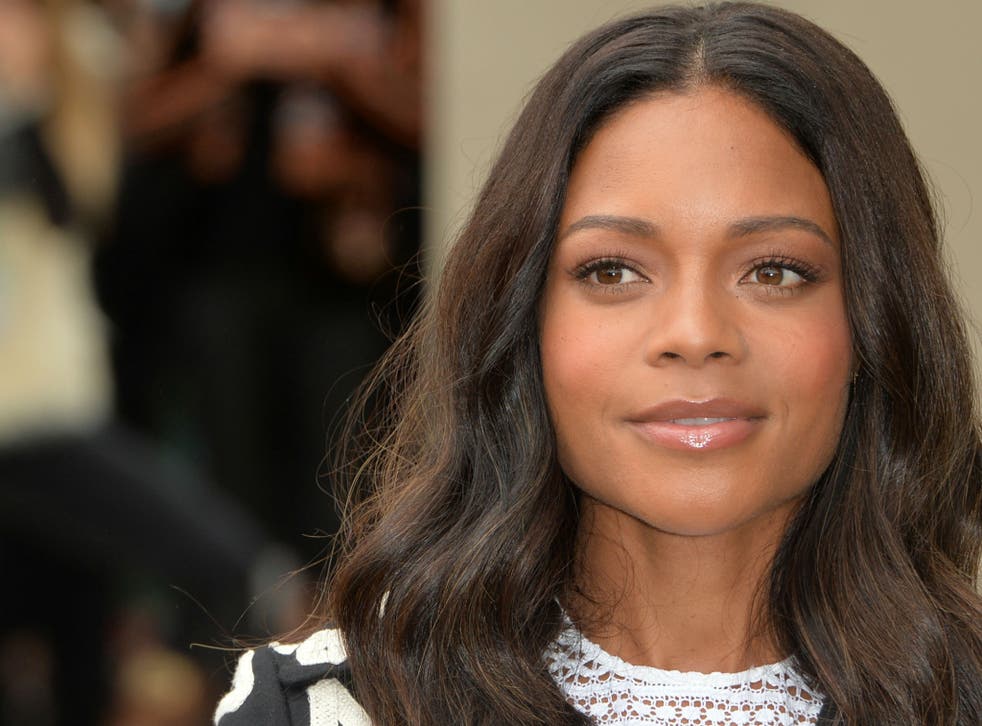 As audiences prepare for her second outing as 007's longest-surviving (yet strictly professional) female companion, Naomie Harris says it's "demeaning" to still be calling the spy's female sidekicks and love interests 'Bond girls' – and it's time we ditch the phrase altogether.
Harris, who reprises her role as Eve Moneypenny in Spectre, told The Independent that she was "not happy" with the term, and would prefer the female leads to be called 'Bond women' instead.
"Monica [Bellucci] is 50 and I think it's respectable to say she's a Bond woman," she said. "It's quite demeaning to call her a girl. So I think it's time we had a little change there."
Bellucci plays Lucia Sciarra in the film, the widow of an assassin killed by Bond, and at 50, is the oldest actress to be cast as a 'Bond girl'.
The French actress Léa Seydoux, known for her role in the 2013 Cannes Palme D'Or winner Blue is the Warmest Colour, also stars opposite Daniel Craig's Bond as the psychologist Dr Madeleine Swann, who Harris says is not your typical Bond girl either.
"She (Swann) is supposed to have the traditional role of being rescued, but actually she rejects his help and is like 'I've got this, I'll do this on my own'," Harris said.
"She certainly isn't a weak, Bond girl of old that needs rescuing. She's quite capable and independent."
Spectre may only just be coming out in cinemas, but speculation over who will replace Craig when his tenure as 007 comes to an end has been rife for some time, with Luther and The Wire actor Idris Elba's name being brought up again and again.
Elba has proven a controversial choice, however, with previous Bonds Sir Roger Moore and Pierce Brosnan facing criticism over their dismissal of a black actor playing the spy.
Access unlimited streaming of movies and TV shows with Amazon Prime Video Sign up now for a 30-day free trial
Sign up
Sir Roger reportedly told the French magazine Paris Match that Bond should be "British-British", while Brosnan said that the next Bond will "be male and he'll be white". Anthony Horowitz, the author of the latest Bond novel Trigger Mortis, also sparked outrage after saying Elba was "too street" to play Bond.
Harris, the daughter of a Jamaican mother and Trinidadian father, was the first black actress to play Moneypenny, secretary to the head of MI6 'M', and says to be discussing Bond in terms of his skin colour is "missing the point".
"When Daniel was cast people were like 'oh, he can't play Bond because he's got blonde hair'... and now it's 'this person can't play Bond because they're black' and I think it's all a bit ridiculous because it's missing the point," she said.
Harris and Whishaw on Spectre
"And the point is that Bond isn't summed up by the colour of his hair or the colour of his skin. He's made up of all these other magnetic qualities that make us love Bond and they have nothing to do with that really."
Harris starred opposite Elba on the Nelson Mandela biopic Long Walk to Freedom in 2013 and says she'd love to work with him again, though when asked whether he had addressed the rumours to her personally, she said: "Only to say 'Naomie, it's really annoying to see it's YOU that's saying I'm going to be the next Bond'.
"I have to say 'I didn't say that!', and now every interview it comes up and people keep on asking me. So he's like, 'Naomie, shut up!'"
While both Brosnan and Sir Roger also rubbished the idea of a female Bond, Harris says she doesn't think it's such an absurd idea, with increasingly stronger female leads featuring in recent films, including her own character's 'origin story' as a field agent working alongside 007 in Skyfall.
She said: "I suppose everyone was up in arms when M was introduced as a woman with Judi Dench, and then everybody loved her because she's the ultimate M. And for many, many years we loved her so… maybe, who knows."
As for who'd make the perfect Bond, the 39-year-old actress says that she can't see past Craig, who is reportedly contracted to do at least one more film.
"I really don't have anyone else on my mind and I would not want to be able to have to make that decision because I think he (Craig) is an absolutely brilliant Bond.
"I think I am pretty biased but he had me at Casino Royale. It was the first Bond I cried at. It really touched me emotionally and I felt like that was Daniel because he added this sensitive element to it."
Naomie Harris stars in Sony's 'Made for Bond' campaign, featuring the RX100 IV camera and Xperia Z5 smartphone
Register for free to continue reading
Registration is a free and easy way to support our truly independent journalism
By registering, you will also enjoy limited access to Premium articles, exclusive newsletters, commenting, and virtual events with our leading journalists
Already have an account? sign in
Register for free to continue reading
Registration is a free and easy way to support our truly independent journalism
By registering, you will also enjoy limited access to Premium articles, exclusive newsletters, commenting, and virtual events with our leading journalists
Already have an account? sign in
Join our new commenting forum
Join thought-provoking conversations, follow other Independent readers and see their replies