Spectre star Naomie Harris claims Daniel Craig 'loves playing James Bond' and that negative comments were 'blown out of proportion'
'His sense of humour doesn't come across particularly well in print'
Jack Shepherd
Tuesday 13 October 2015 12:05 Comments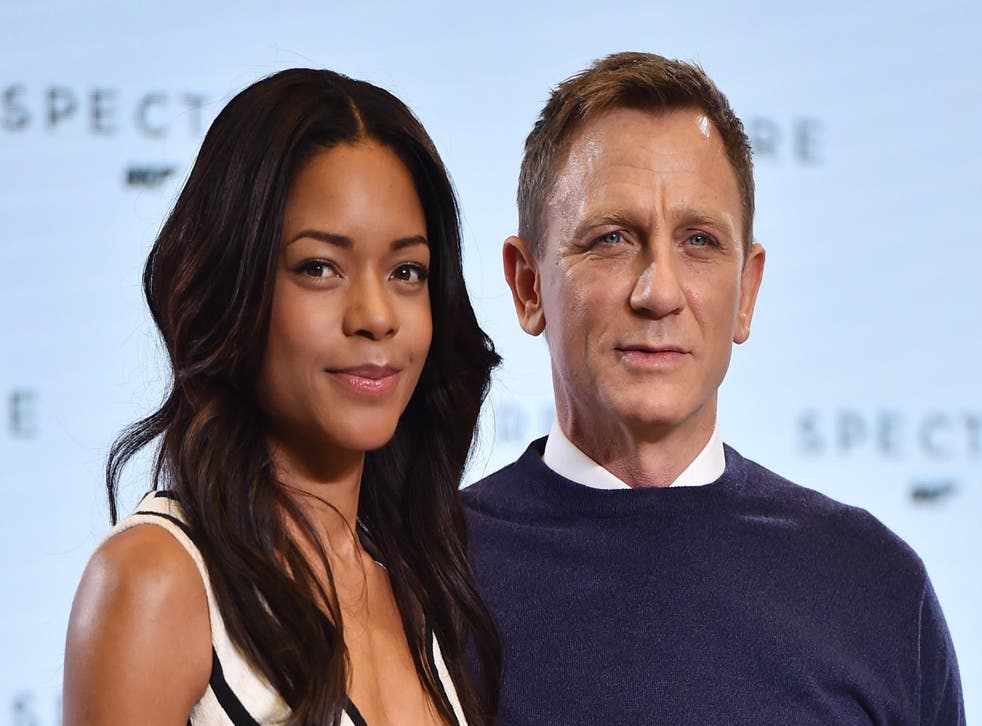 Daniel Craig's comment that he'd "rather slash his wrists" than play James Bond again have caused quite a stir, with Sony bosses allegedly telling him to 'shut up' and 'stop bashing' the character.
Spectre co-star Naomie Harris has come to his aid, insisting that Craig was "just being sarcastic" when he made those comments and that he "loves" playing Bond.
Speaking to BBC News, she said: "Daniel lives and breathes Bond.
"He's so dedicated to his craft and he loves playing Bond. It's easy to take something that someone says in passing and blow it completely out of proportion. I think that's what's happened here, so I don't really believe those comments at all."
Daniel Craig, Christoph Waltz, Ralph Fiennes In 'Spectre' Final Trailer
She added that Craig's "sense of humour… doesn't come across particularly well in print" while also calling him "the ultimate Bond."
Craig recently told Time Out: "I'd rather break this glass and slash my wrists [than do another film]. No, not at the moment. Not at all. That's fine. I'm over it at the moment. We're done, all I want to do is move on."
He added that the only reason he would return to the franchise would "only be for the money".
It was alleged that, due to the negative comments, Sony executives told the star to 'shut up' and 'stop bashing' Bond.
Spectre in pictures

Show all 16
One source reportedly said: "Craig is pretentious and thinks he's better than Bond, that it doesn't give him the creative range he needs."
Spectre, also starring Christoph Waltz, Monica Bellucci, Lea Seydoux, and Ben Whishaw, is due in UK cinemas on 26 October 2015.
Register for free to continue reading
Registration is a free and easy way to support our truly independent journalism
By registering, you will also enjoy limited access to Premium articles, exclusive newsletters, commenting, and virtual events with our leading journalists
Already have an account? sign in
Join our new commenting forum
Join thought-provoking conversations, follow other Independent readers and see their replies