Spotlight: Vatican newspaper surprisingly praises Best Picture winner as 'not an anti-Catholic film'
L'Osservatore Romano praised Tom McCarthy for his approach to the child sex abuse scandal and cover-up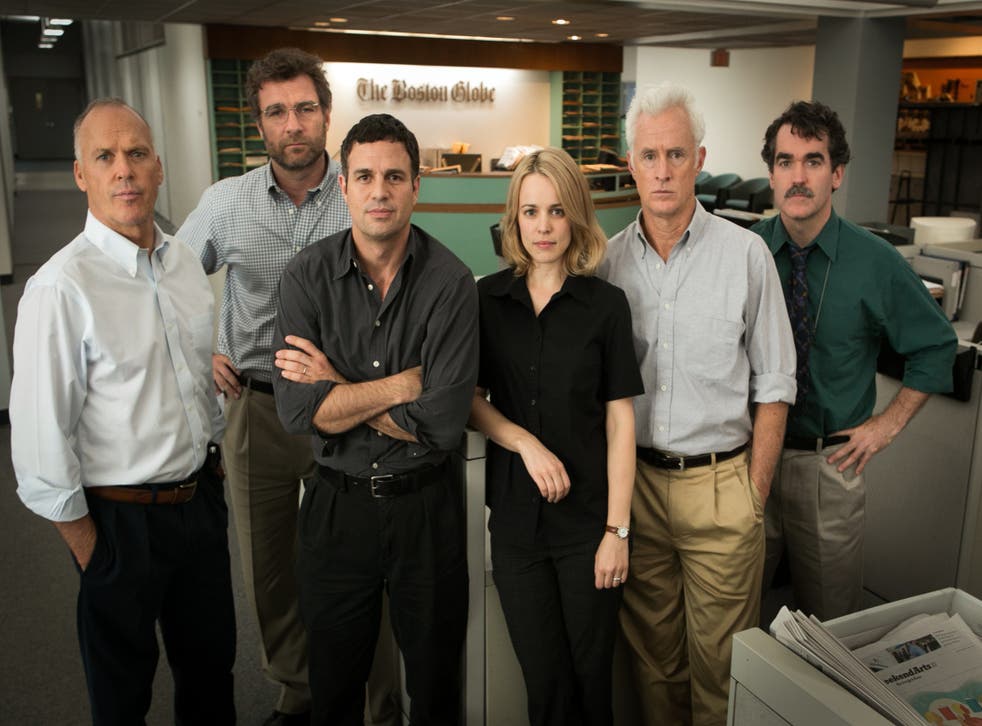 Spotlight's double win at the Oscars has highlighted the brilliant work undertaken by The Boston Globe's investigative team to expose the widespread child sex abuse and cover-up in the Catholic Church.
But while many would assume that The Vatican would rush to defend itself, angered by the victory, the response from its official newspaper has been quite the opposite.
L'Osservatore Romano published a piece titled "It's not an anti-Catholic film" on Tuesday morning, praising Tom McCarthy's film for "managing to voice the shock and profound pain of the faithful confronting the discovery of these horrendous realities".
The newspaper did bemoan screenwriter Josh Singer's failure to mention Pope Benedict XVI's "long and tenacious battle" against paedophile priests, but acknowledged that there was not enough time to explore every detail of the scandal.
Spotlight took home the Oscars for Best Picture and Best Original Screenplay, beating competition from The Revenant and Mad Max: Fury Road.
Producer Michael Sugar said in his acceptance speech that the film "gave a voice to survivors", a voice he hopes will "become a choir that will resonate all the way to the Vatican" and "restore the faith".
L'Osservatore Romano responded to his appeal in the article, branding it a "positive sign" that shows there is "trust in a pope who is continuing the cleanup begun by his predecessor".
Writer Lucetta Scaraffia, who frequently contributes to the newspaper, went on to insist that the Catholic faith has at its heart "the defence of victims, the protection of the innocent", but admitted that "too many in the church were more worried about the image of the institution than the seriousness of the act (of child abuse)".
Bishops have been encouraging others to watch Spotlight and "take seriously its central message, which is that the Catholic Church can and must be transparent, just and committed to fighting abuse", the Catholic News Service reports.
McCarthy has commented on the "clean-up", saying that while the current pope is "forward-thinking, inclusive, progressive and reform-minded", there is a long way to go to fully address the issue and only time will tell "how much change, how much action happens under his guidance".
Join our new commenting forum
Join thought-provoking conversations, follow other Independent readers and see their replies