Stan Lee has already filmed cameos for four more Marvel movies
Marvel Studios President Kevin Feige revealed Lee had filmed four cameos in one day at the centre of production in Atlanta, Georgia
Clarisse Loughrey
Tuesday 27 September 2016 10:09 Comments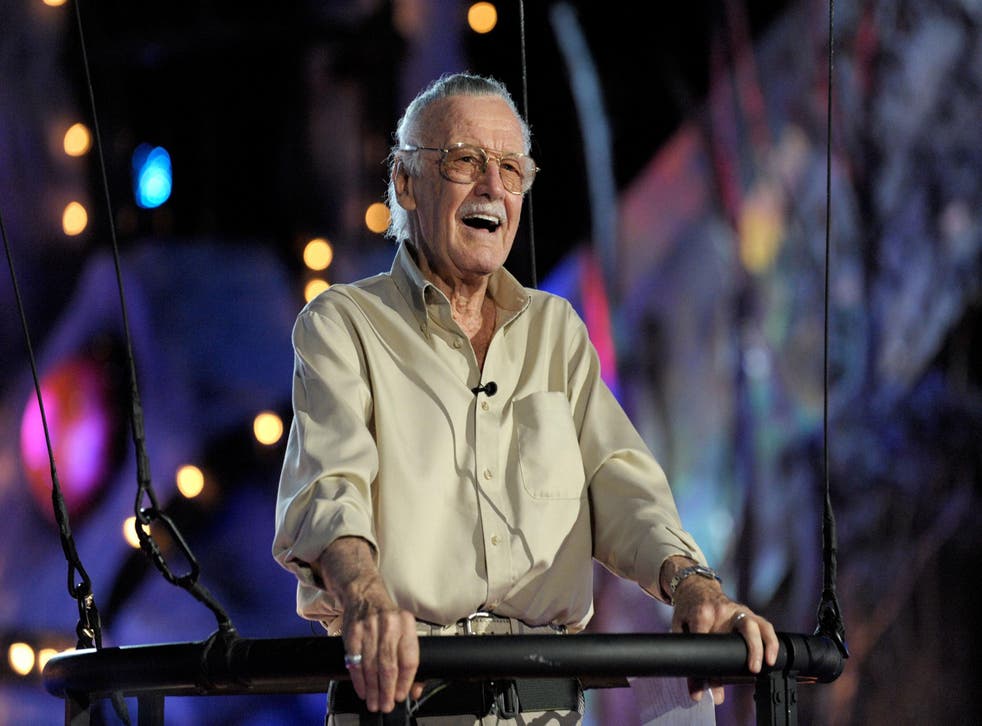 Marvel's Cinematic Lee-niverse continues to expand unabated.
A beloved treat for fans remains the recurring string of cameos from the legendary Stan Lee, forever cropping up in brief and varied roles, from bartender (Ant-Man) to Xandarian Ladies' Man (Guardians of the Galaxy). Only this year, Lee's featured as a strip club DJ in Deadpool, a FedEx delivery guy in Captain America: Civil War, and as a horrified bystander in X-Men: Apocalypse.
A trend which, thankfully, shows no sign of stopping anytime soon; though the now 93-year-old comics honcho has taken the route of efficiency for his upcoming appearances.
During a Q&A session which accompanied an LA screening of Captain America: Civil War, Marvel Studios President Kevin Feige revealed that Lee had recently filmed four of his upcoming cameo roles in one day at the centre of production in Atlanta, Georgia (via CinemaBlend).
"We do no shoot random ones," Feige explained in response to an audience question as to whether Lee's cameos were specific for each film. "They're always very specific... a couple of months ago in Atlanta, he flew down and we shot four in one day -- for four various projects. They're all awesome! They're all totally different. And he was unbelievable. He was on fire. He came in, he sat here, he stood there, he stood in this window, and then he went home."
It doesn't take a huge amount of guesswork to determine which projects are being talked about here; both Doctor Strange and Guardians of the Galaxy Vol. 2 have already wrapped production, with filming currently underway for both Thor: Ragnarok and Spider-Man: Homecoming.
Luke Cage Streets Trailer - Netflix
There's a chance the cameos could also tie into Avengers: Infinity War and the untitled fourth Avengers film; however, considering how specific Lee's cameos tend to be, it would seem unlikely they'd film anything unless the screenplay had been completely solidified.
Doctor Strange is Marvel's latest offering, set to hit UK cinemas on 25 October 2016.
Register for free to continue reading
Registration is a free and easy way to support our truly independent journalism
By registering, you will also enjoy limited access to Premium articles, exclusive newsletters, commenting, and virtual events with our leading journalists
Already have an account? sign in
Join our new commenting forum
Join thought-provoking conversations, follow other Independent readers and see their replies