Star Wars 7: The Force Awakens trailer: Luke Skywalker's bionic hand sends fans into a frenzy
Is that Luke's hand touching R2D2, or someone completely different?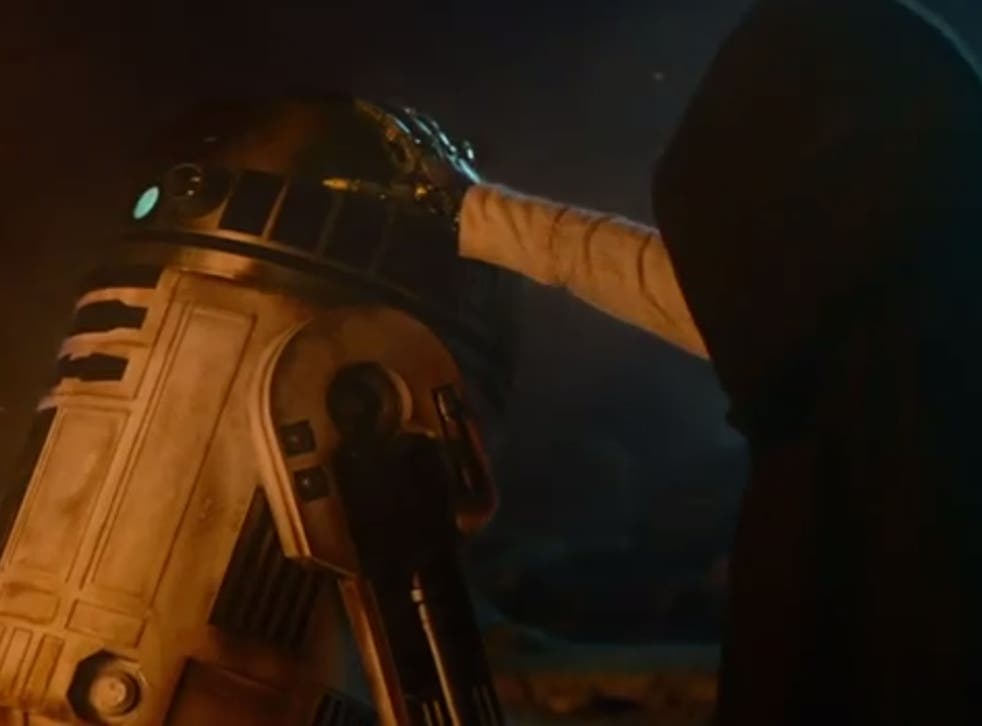 The latest Star Wars trailer has given fans a huge amount to speculate on: who is handing down that lightsaber? How has Chewie not gone grey? How many million droid toys will Disney sell this Christmas?
One scene, though, has caused more of a stir than any other.
It is, most believe, the bionic hand of Luke Skywalker reaching out to touch R2D2. As with any occasion when you bring back a beloved hero after 32 years, the fan reaction has been crazy.
If this is Luke with R2, then what does that imply? Where has he been since the end of The Jedi Returns?
Many have speculated that Luke may have actually been taken by the Dark Side, some even going as far to say that he will be the main villain in the upcoming film. He wouldn't be the first hooded character to turn evil...
And if it's not Luke? Well, then I have no idea.
Star Wars: The Force Awakens is set to hit cinemas on the 18 December later this year.
Register for free to continue reading
Registration is a free and easy way to support our truly independent journalism
By registering, you will also enjoy limited access to Premium articles, exclusive newsletters, commenting, and virtual events with our leading journalists
Already have an account? sign in
Register for free to continue reading
Registration is a free and easy way to support our truly independent journalism
By registering, you will also enjoy limited access to Premium articles, exclusive newsletters, commenting, and virtual events with our leading journalists
Already have an account? sign in
Join our new commenting forum
Join thought-provoking conversations, follow other Independent readers and see their replies