Star Wars: Al Pacino turned down part of Han Solo over confusing script
The Godfather star was asked to take the part but didn't understand the script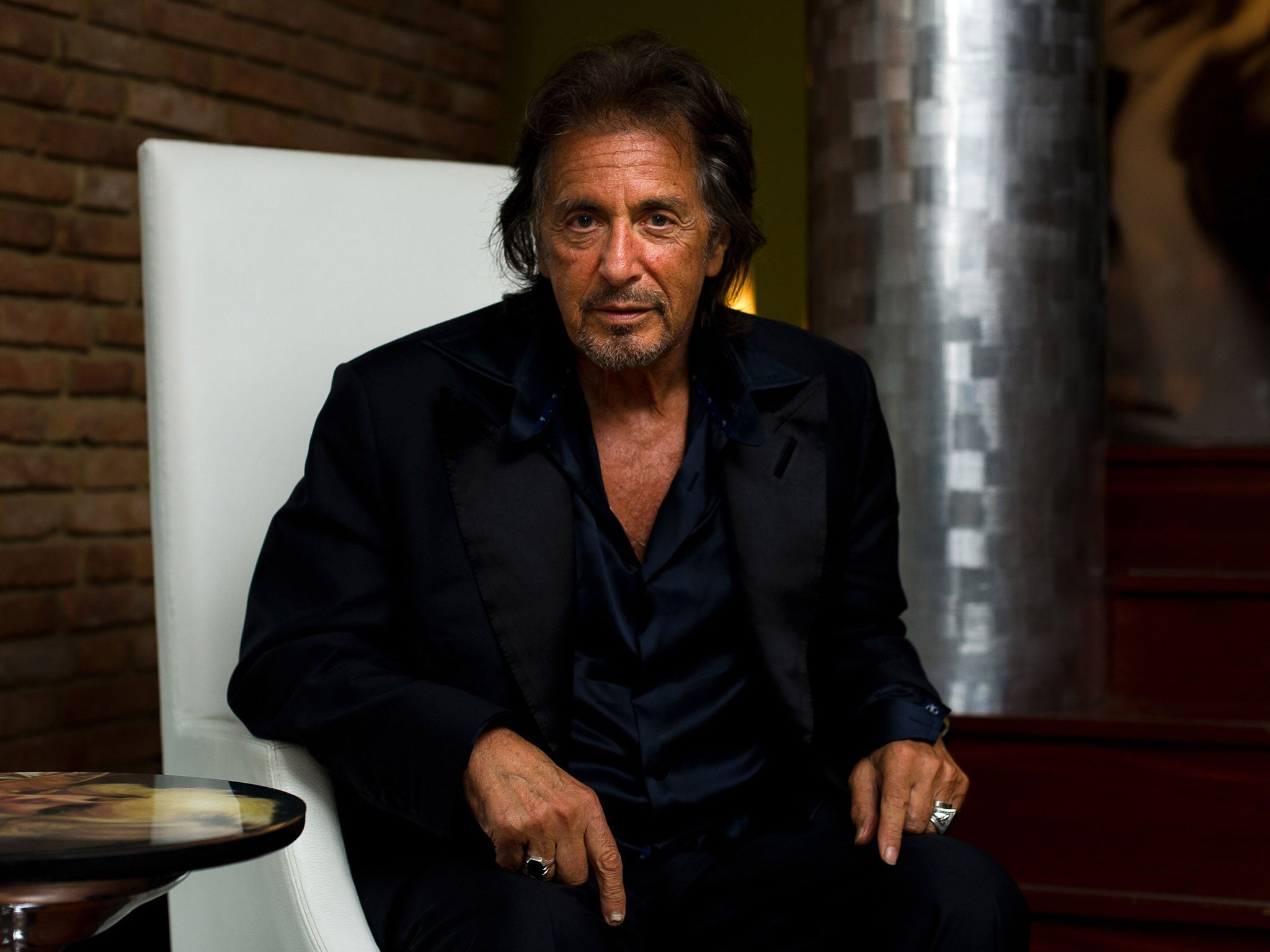 Al Pacino has revealed that he turned down the role of Han Solo in Star Wars at a time when he was "offered everything".
The US actor, known for playing mafia boss Michael Corleone in The Godfather films, was asked to take the lead role by found it too confusing.
"I remember not understand (the script) when I read it," he told MTV at the Toronto Film Festival. "I was in The Godfather. They didn't care if I was right or wrong for the role, if I could act or not act."
Although Pacino jokingly described his 1975 decision as "another missed opportunity", he was not the only actor considered before Harrison Ford took the part - Jack Nicholson, Robert De Niro, Burt Reynolds and James Caan were all courted.
Pacino has since expressed his admiration for Marvel's latest hit Guardians of the Galaxy, which he described as "ingenious" with a "Shakespearean feel" in Venice last week. Perhaps we'll be seeing the 74-year-old in a sequel soon.
He told Deadline that he would love to play a Marvel superhero one day and that "anything's possible".
Star Wars 7 cast in pictures
Show all 15
Pacino is in good company when it comes to rejecting major blockbuster roles. Liam Neeson turned down James Bond almost two decades ago because his late wife Natasha Richardson told him that she would not marry him if he took the part.
"I was heavily courted, let's put it that way," Neeson told the Hull Daily Mail in March.
"It was about 18 or 19 years ago and my wife-to-be said, 'If you play James Bond we're not getting married'. I had to take that on board because I did want to marry her."
Join our commenting forum
Join thought-provoking conversations, follow other Independent readers and see their replies