Star Wars and the Marvel Cinematic Universe will 'go on forever', says Disney CEO Bob Iger
On viewers' superhero fatigue, he added: 'I don't think they're getting weary'
Jack Shepherd
Tuesday 26 January 2016 13:38 Comments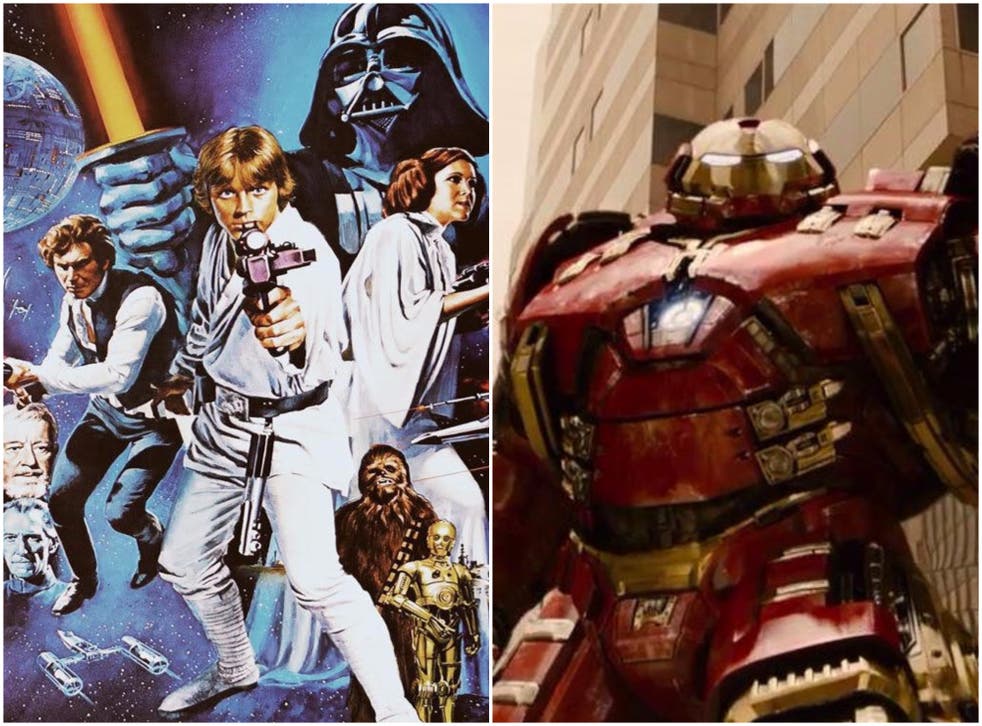 Disney has a pretty huge slate of upcoming films. Not only do they have numerous live-action takes on classic animations such as Cinderella and Jungle Book scheduled for release, they also have numerous Marvel and Star Wars films in the works.
First off, in the Marvel department, there's Captain America: Civil War, Doctor Strange, Black Panther, Captain Marvel, Thor: Ragnarok, Avengers: Infinity War, another Ant-Man and Inhumans. Oh, and three as-yet-untitled projects as well as Spider-Man (with Sony).
Then, on the Star Wars front, there's Episode VIII, Episode IX, Rogue One and a Han Solo spin-off, along with a possible Boba Fett film.
If that wasn't enough for you, Disney CEO Bob Iger has some good news for you: "There will be more [Star Wars films] after that," he told BBC Newsbeat. "I don't know how many, I don't know how often."
Best portrayals of Marvel characters on film

Show all 8
Then, when asked about the future of the Marvel Cinematic Universe, Iger said: "Marvel, you're dealing with thousands and thousands of characters - that will go on forever."
But isn't he worried fans are growing bored of seeing superhero films at the cinema?
"No, I don't think they're getting weary," he said.
"But I think we keep raising the bar in terms of telling stories that bring them back, that excites them, that makes it feel new and that is what we do for a living."
Read our comprehensive stories about every Marvel and Star Wars film coming out.
Register for free to continue reading
Registration is a free and easy way to support our truly independent journalism
By registering, you will also enjoy limited access to Premium articles, exclusive newsletters, commenting, and virtual events with our leading journalists
Already have an account? sign in
Join our new commenting forum
Join thought-provoking conversations, follow other Independent readers and see their replies