Star Wars: Attack Of The Clones hid an incredibly subtle The Matrix Easter egg
Many Star Wars fans would probably like to believe that the prequels existed only in The Matrix
Christopher Hooton
Monday 16 November 2015 10:10 Comments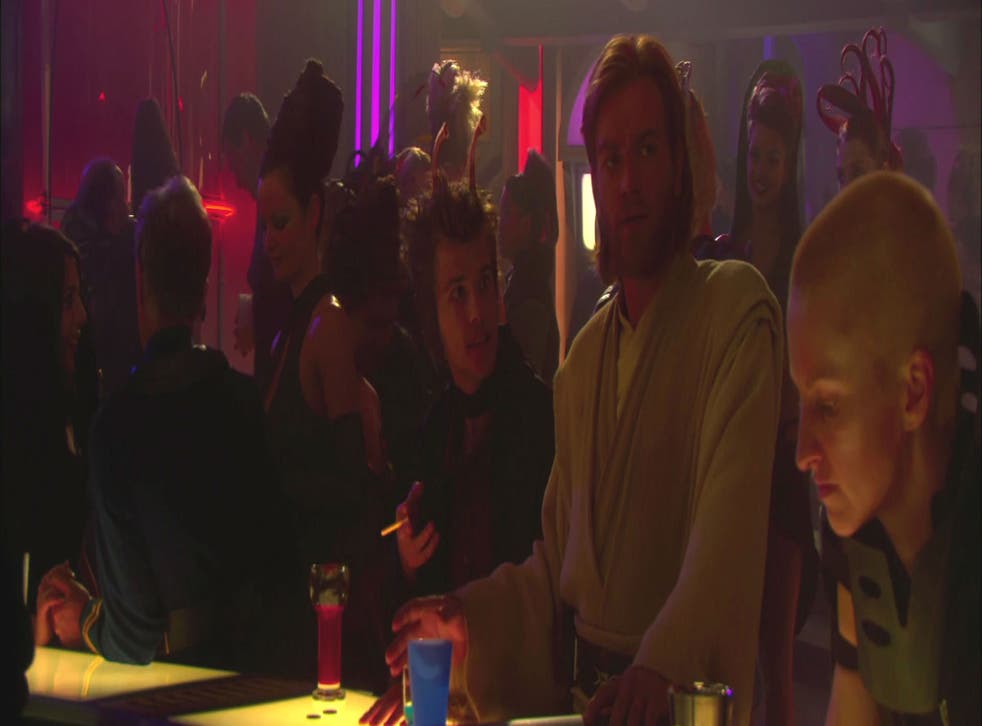 More than 13 years after its release, an eagle-eyed Star Wars fan has spotted an Easter egg linking the prequels with 1999's The Matrix.
During a bar scene in Attack Of The Clones, Obi Wan Kenobi swats away dodgy dealer Elan Sel'Sabagno using Jedi mind tricks (above), telling him: ""You don't want to sell me Death Sticks."
The bit-part was played by Matt Doran, who you may remember as Mouse in The Matrix, a crew member on the Nebuchadnezzar who designed programs to test out Neo's abilities.
His self-professed masterpiece was The Woman In The Red Dress, a beautiful blonde designed to show Neo how easily he can be distracted, and this is where it gets interesting.
Just seconds later in the Star Wars scene, the actress who played the woman (Fiona Johnson) appears in the frame briefly (below), offering Anakin a seductive look.
It might be a coincidence, only her character, Hayde Gofai, is described as "a patron of the Outlander Club on Coruscant that often attempted to catch the eye of prospective partners", just like the Woman In The Red Dress.
Furthermore, much of the Star Wars prequel was about Anakin struggling to focus on his Jedi studies and putting Padmé before anything else.
So is it a mere coincidence, or proof that the franchises share the same universe, and the entirety of AOTC is a program created by Mouse? The jury is still out on Reddit, where TheRobertissimo's theory has been both completely dismissed and labelled a "f*cking nice catch".
Personally, I like to think George Lucas snuck it in as a disclaimer, so when fans hated on the prequels he could be like 'THEY WERE ALL JUST PART OF THE MATRIX LOL', though in fairness he's never brought the Easter egg up.
We'll try and get hold of him to clear this up and keep you posted.
Register for free to continue reading
Registration is a free and easy way to support our truly independent journalism
By registering, you will also enjoy limited access to Premium articles, exclusive newsletters, commenting, and virtual events with our leading journalists
Already have an account? sign in
Join our new commenting forum
Join thought-provoking conversations, follow other Independent readers and see their replies