Star Wars villain Kylo Ren becomes fastest-rising baby name in the US
The character played by Adam Driver was the central villain in 2015 film The Force Awakens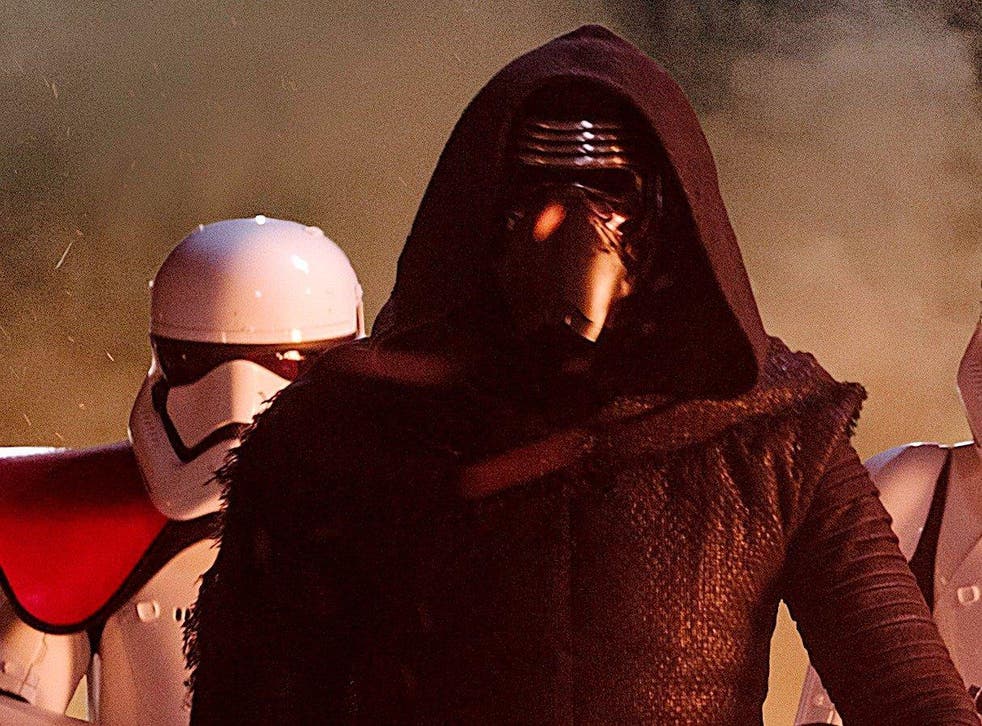 Considering Star Wars is one of the world's biggest cultural phenomenons, it's no surprise to learn the long-running franchise provides inspiration to parents on the hunt for baby names. That those parents would opt to name their newborn after a villain – and (spoiler) murderer of one of the series' best-loved characters – comes as more of a surprise. But sure enough, Kylo is the fastest-growing boy's name in the US.
The Social Security Administration has released its annual list and jumping 2,368 spots to 901 is Kylo, the character played by Adam Driver. It ended at 3,269 in 2015.
This comes as no surprise to BabynameWizard.com founder Laura Wattenberg who, the Associated Press reports, states that the names of villains are these days more likely to inspire parents than on-screen heroes.
The category's popular culture-inspired runners up include Creed, Adonis (from Rocky sequel Creed) and Zayn, presumably after former One Direction singer Zayn Malik who is now enjoying a solo career in his own right.
Star Wars: The Last Jedi trailer: All the best shots

Show all 23
As for the girls, the fastest-growing name was Kehlani with experts believing this to be due to the American singer-songwriter.
Kylo may see an even bigger rise following Star Wars: Episode VIII - The Last Jedi, in which Driver will appear this December.
Register for free to continue reading
Registration is a free and easy way to support our truly independent journalism
By registering, you will also enjoy limited access to Premium articles, exclusive newsletters, commenting, and virtual events with our leading journalists
Already have an account? sign in
Register for free to continue reading
Registration is a free and easy way to support our truly independent journalism
By registering, you will also enjoy limited access to Premium articles, exclusive newsletters, commenting, and virtual events with our leading journalists
Already have an account? sign in
Join our new commenting forum
Join thought-provoking conversations, follow other Independent readers and see their replies