Star Wars: Ewan McGregor couldn't care less, but would do more
'I only responded to people asking me about it, and now it looks like I'm sort of looking for work, which is humiliating'
Clarisse Loughrey
Tuesday 28 June 2016 08:36 Comments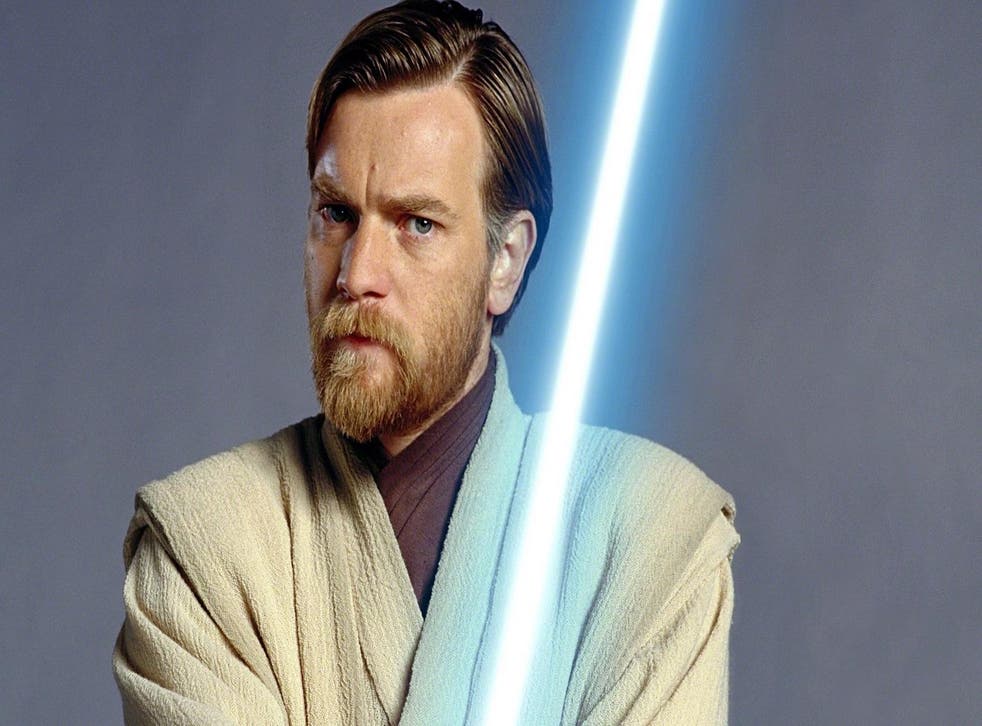 A franchise as gargantuan as Star Wars is destined both as a blessing and a curse.
Any actor involved becomes instantly entwined into the cinematic history books, yet consequently becomes forever trapped within its legacies. Such is the life of Ewan McGregor; though he's enjoyed an incredible career both before, and after, his time playing a young Obi-Wan Kenobi in Star Wars: Episodes I-III, it's one role he's having some major trouble leaving behind.
While speaking to Parade about his latest film, Our Kind of Traitor, McGregor admitted he's never really understood the hysteria surrounding the Star Wars movies; "I like the films that I made with George Lucas and I'm happy to be part of the legend of it all, but that's it with me. I don't really understand the fanaticism about it."
It appears he's been regularly plagued with questions over whether he'll return to the sci-fi franchise; but, in reality, the actor, "couldn't care less if it happens".
"I'm asked by everybody all the time, 'Would you do another one?'", the actor confessed. "And I've said, 'Yeah, I'd be happy to', because I think there's a film between Episode III and Episode IV, which is when Alec Guinness is in the desert."
The Obamas Dance with Stormtroopers to Celebrate Star Wars Day
"But I've been asked about it so much now that I'm being criticised for trying to persuade Disney to make this movie! I only responded to people asking me about it, and now it looks like I'm sort of looking for work, which is humiliating. I couldn't care less if it happens, but when Star Wars people ask me if I would do it, the answer is yes, so that's how I feel about it."
McGregor's almost trapped within his own Catch 22 here; unable to express appreciation for his time with the films without appearing as if he's clinging onto its legacy, though otherwise confronted with the insinuation he's ungrateful for the role."
Star Wars: The Force Awakens ILM concept art

Show all 45

In the meantime, the actor may be able to divert Star Wars associations for a brief while; as he's currently shooting sequel T2: Trainspotting 2 with Danny Boyle, and will appear as a pair of twins in season 3 of Fargo. He's also set to make his directorial debut with Philip Roth adaptation American Pastoral.
The Star Wars universe continues McGregorless with Rogue One, opening in UK cinemas 16 December.
Register for free to continue reading
Registration is a free and easy way to support our truly independent journalism
By registering, you will also enjoy limited access to Premium articles, exclusive newsletters, commenting, and virtual events with our leading journalists
Already have an account? sign in
Join our new commenting forum
Join thought-provoking conversations, follow other Independent readers and see their replies