Star Wars: Ewan McGregor 'happy' to do Obi-Wan Kenobi movie
'It would be a good segue between the last episode of the prequels and the new episodes'
Jack Shepherd
Wednesday 19 April 2017 09:59 Comments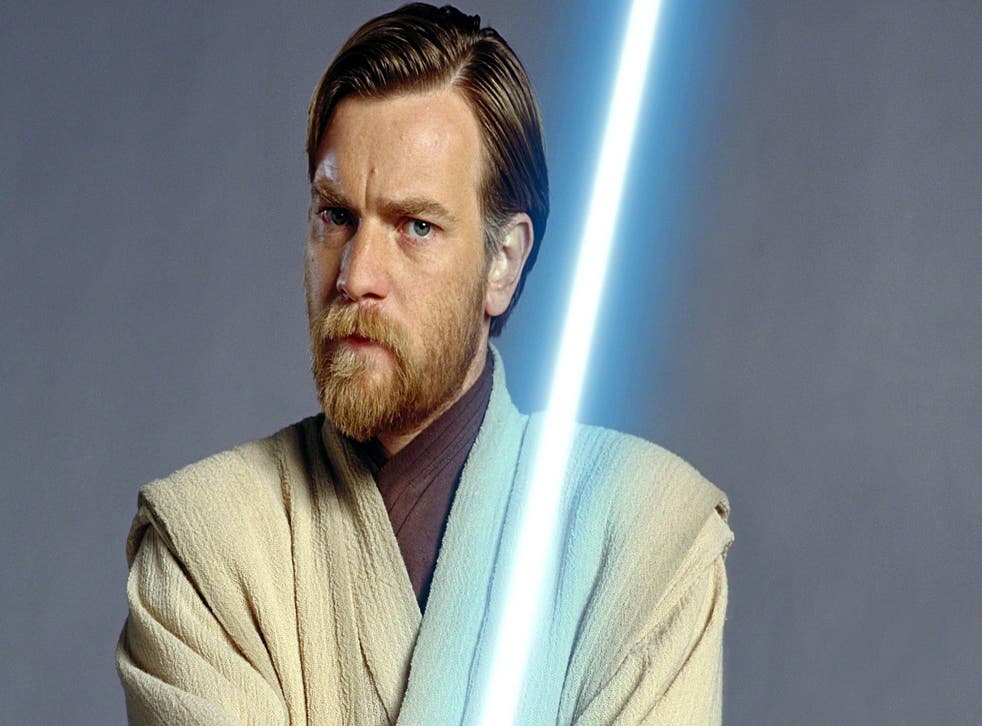 Thanks to The Force Awakens and Rogue One, Star Wars really is great again. Many fans were left wounded by the prequels but now look back fondly, memes from the George Lucas-directed trilogy having taken over the Internet in recent weeks.
Over the Easter Weekend, prequel actors Hayden Christensen, Ian McDiarmid, Samuel L. Jackson, and Liam Neeson all made appearances (the latter two via pre-filmed videos) at Orlando's Star Wars Celebration, leading many to conclude that Disney is finally embracing the previously ignored blockbusters.
Fans hoped an Obi-Wan Kenobi spin-off with Ewan McGregor was going to be announced. Unfortunately, nothing transpired and the studio remained mute on any unannounced projects.
That didn't stop McGregor once again speaking candidly about reprising the iconic role, telling Entertainment Weekly: "There's no official offer, and I haven't met them about it or anything. But I've always said that I'd be happy to do it if they wanted to do it.
Films to get excited about in 2017

Show all 13
"It would be a good segue between the last episode of the prequels and the new episodes. I think they've got films to make until the 2020s, so I don't think it's going to happen soon if it happens at all."
LucasFilm CEO Kathleen Kennedy recently said they expect to announce another Star Wars spin-off sometime this Summer, telling MTV: "I think we're getting close. My hope would be [to announce] sometime around the summer. I never want to predict the creative process because it is its own thing, so we're in the midst of those discussions right now."
McGregor has previously spoken about playing Kenobi once more, going as far as to say any spin-off should be in two parts. Meanwhile, Kennedy also hinted that Episode IX won't be the last Star Wars film focussed on the Skywalker-saga.
Register for free to continue reading
Registration is a free and easy way to support our truly independent journalism
By registering, you will also enjoy limited access to Premium articles, exclusive newsletters, commenting, and virtual events with our leading journalists
Already have an account? sign in
Register for free to continue reading
Registration is a free and easy way to support our truly independent journalism
By registering, you will also enjoy limited access to Premium articles, exclusive newsletters, commenting, and virtual events with our leading journalists
Already have an account? sign in
Join our new commenting forum
Join thought-provoking conversations, follow other Independent readers and see their replies