Star Wars memorabilia auction: From a £54,000 Storm Trooper helmet to £460 lobby cards, everything you can buy
Sale starts on Friday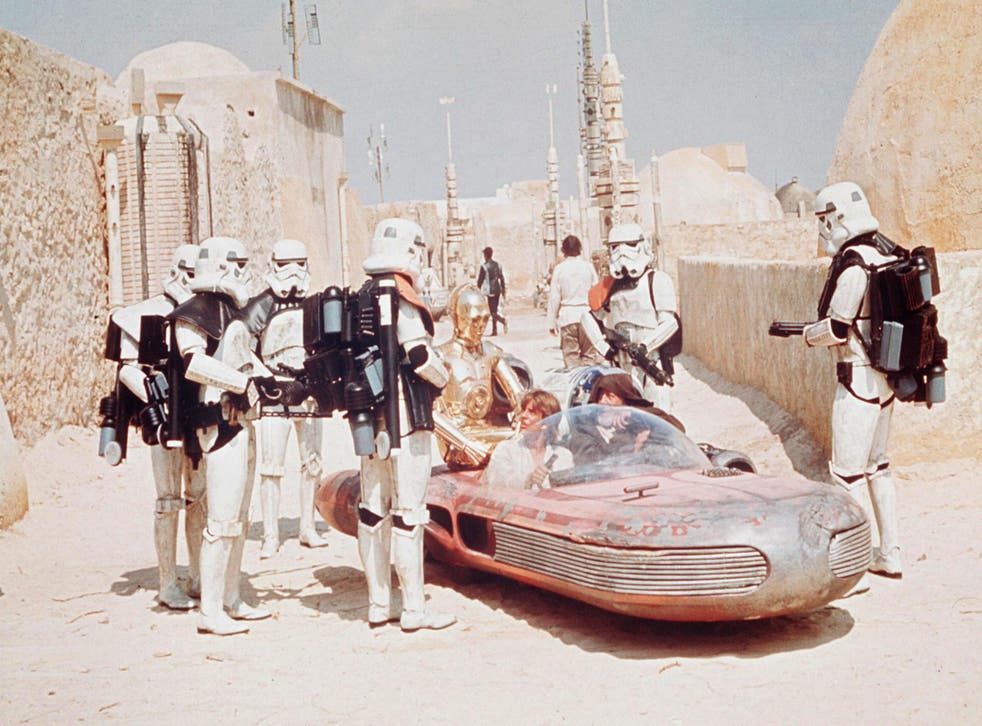 A Storm Trooper helmet is expected to fetch up to $77,000 (£60,000) at an auction featuring more than 100 pieces of Star Wars memorabilia.
The sale, called Star Wars Online and hosted by Sotheby's, will begin on Friday, 29 November and will continue until 13 December.
It features 102 lots, with the cheapest one (a Star-Wars-themed Christmas card sent by the production office in England) expected to go for $130 to $260 (£100 to £200).
The Storm Trooper helmet, a prototype dating back to 1976, is the biggest-ticket item. It's expected to fetch between $38,000 and $77,000 (£30,000 to £60,000), with a starting bid of $23,000 (£18,000).
Other items include a 1976 poster signed by Mark Hamill, estimated between $6,400 and $10,000 (£5,000 and £8,000), figurines, and a photo album dating back to 1977 and containing original images taken on the set of A New Hope.
Star Wars films – ranked worst to best

Show all 11
A set of eight 1977 lobby cards is expected to go for $380 to $640 (£300 to £500).
The sale is being organised ahead of the release of The Rise of Skywalker, the final instalment in the franchise's sequel trilogy.
"As the world eagerly awaits the final chapter of the Skywalker saga, Sotheby's returns to where it all began with a celebration of the original Star Wars trilogy," the auctioneer states on its website.
Several items from the sale will be on view in London between 6 and 11 December.
Online bidding opens on 29 November, 2019 at 9am EST/(2pm in the UK).
Join our new commenting forum
Join thought-provoking conversations, follow other Independent readers and see their replies