Star Wars: JJ Abrams finally explains Kylo Ren's creepy table of ashes
It's definitely not the litterbox of General Hux's cat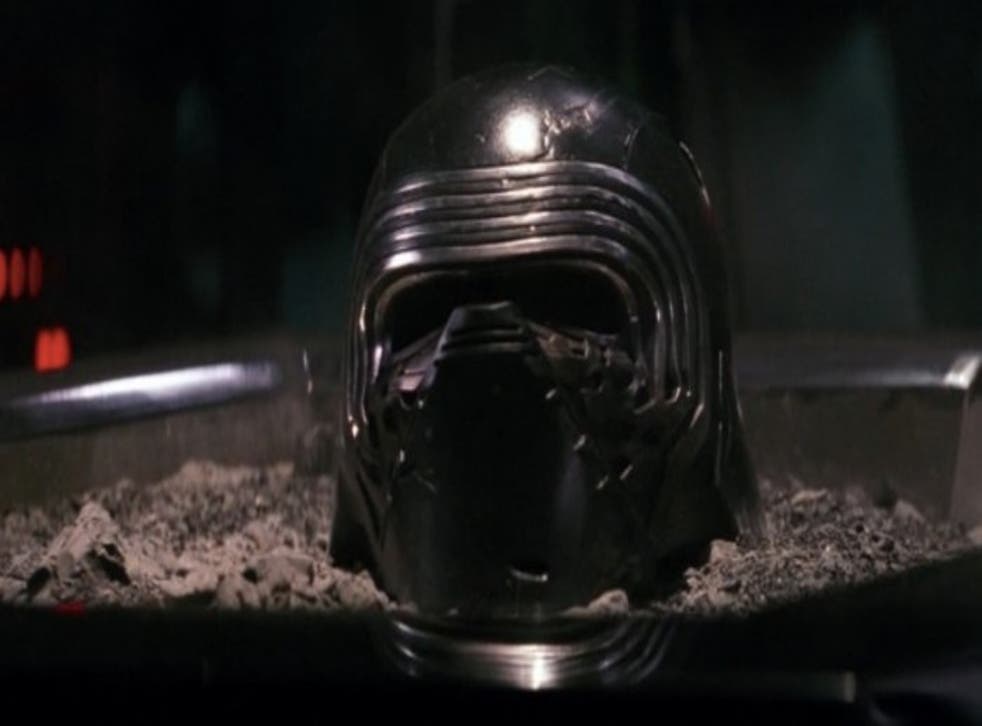 Having watched Star Wars: The Force Awakens multiple times, fans of the sci-fi saga still have dozens of unanswered questions: who are Rey's parents? Why did Max Von Sydow have part of the map to Luke Skywalker? How did Poe survive that crash?
While these are perhaps the more glaring questions left remaining, there are some subtleties that will likely be raised now the Blu-ray is out.
One such thing fans have noticed is - in Rey's interrogation scene - Kylo Ren slams his helmet down into what many thought to be a table of cat litter.
However, while some thought General Hux's feline pet was the reason, JJ Abrams has revealed a much darker reason for ash being on the table.
"The backstory is, that that table has the ashes of the enemies he's killed," the director told EW. "That moment was actually shot for, and meant to be used in, the scene where he was talking to the Vader mask."
Star Wars: The Force Awakens ILM concept art

Show all 45
So, that scene was sliced in from one earlier in the film, in which Ren talks to the charred mask of Vader - a scene which was creepy in itself without having Ren place his own mask in the remains of his victims.
"He originally had his mask off the first time we shot [the Vader] scene. Then we reshot it with his mask on, but we had that shot which I loved and thought was so cool of the mask being slammed down into that ash," Abrams said. "So that shot was stolen from the scene that we had changed and put into the scene with Rey."
Originally, when removing his mask in front of Rey, Ren "gingerly" placed the mask onto a set piece, something Abrams calls "incredibly unimpressive. So this moment made it a much cooler beat."
While that explains the table, it doesn't explain why he is keeping the ashes of his victims or who the victims were. Meanwhile, Abrams also explained how a cast reading photo released before the film was meant to mislead people about Luke's role in the film.
Register for free to continue reading
Registration is a free and easy way to support our truly independent journalism
By registering, you will also enjoy limited access to Premium articles, exclusive newsletters, commenting, and virtual events with our leading journalists
Already have an account? sign in
Register for free to continue reading
Registration is a free and easy way to support our truly independent journalism
By registering, you will also enjoy limited access to Premium articles, exclusive newsletters, commenting, and virtual events with our leading journalists
Already have an account? sign in
Join our new commenting forum
Join thought-provoking conversations, follow other Independent readers and see their replies