Star Wars: The Force Awakens: Letting go of franchise was 'tough' for George Lucas but he 'really liked' JJ Abrams' film
Lucasfilm president Kathleen Kennedy said the director has watched the film
Jack Shepherd
Sunday 06 December 2015 12:08 Comments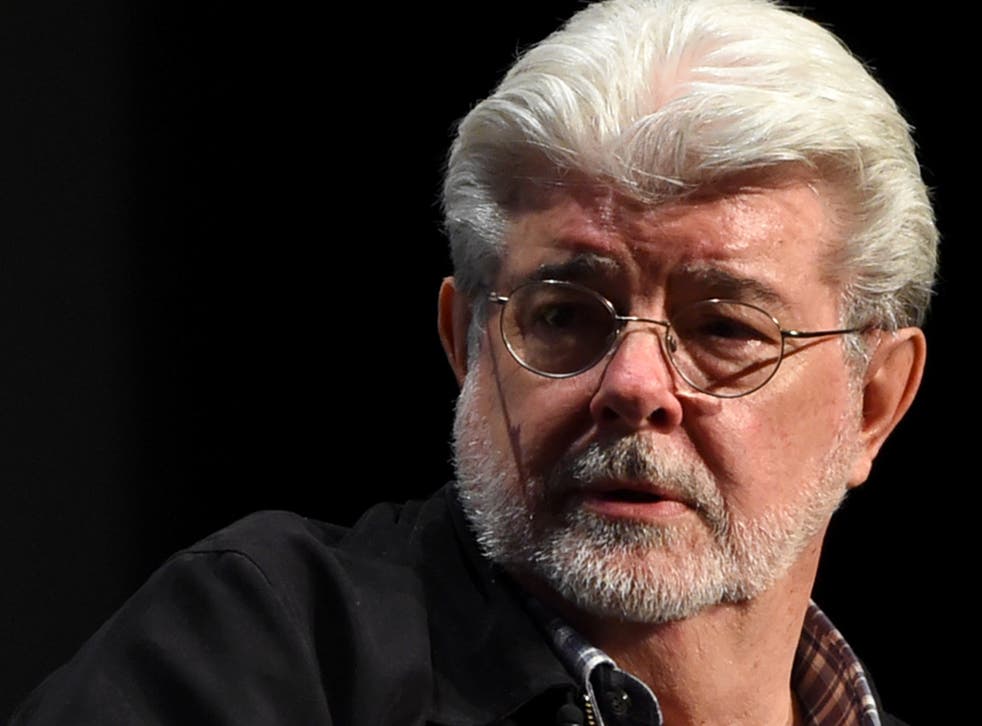 George Lucas may have said he didn't want to revisit the Star Wars universe for some time – comparing leaving the franchise to 'getting a divorce' – but that hasn't stopped him apparently watching The Force Awakens.
According to Lucasfilm president Kathleen Kennedy, the 71-year-old has indeed seen episode VII and "really liked it".
She also told the Hollywood Reporter that letting Star Wars go had been a 'tough' experience for Lucas as he was "watching this go on without his direct involvement. At the same time, he really wanted to step away.
"If there's one thing I've learned about George is it's that he's never, ever held back. Having him 100 percent on board is up to him and he can't do that unless he's running everything."
Star Wars: The Force Awakens - Trailer
In an earlier interview, Lucas said that his ideas for the sequel-trilogy were not used by Disney: "The issue was, they looked at the stories, and they said we want to make something for the fans," he told CBS. "All I wanted to do was tell the story of what happened.
"They decided they didn't want to use those stories, they decided they were going to do their own thing, so I decided fine.
"They weren't that keen to have me involved anyway. If I get in there I'm just going to cause trouble because they're not going to do what I want them to do, and I don't have the control to do that anymore. All that would do is muck everything up."
Lucas told the Washing Post that leaving Star Wars was like "going to get divorced", describing how if he were to return he would have to be in complete control.
I knew that I couldn't be involved. All I'd do is make them miserable. I'd make myself miserable. It would probably ruin a vision — J.J. [Abrams] has a vision, and it's his vision."
EW's Star Wars: The Force Awakens photos

Show all 8
He elaborated that watching The Force Awakes would be like going to the wedding: "My ex will be there, my new wife will be there, but I'm going to have to take a very deep breath and be a good person and sit through it and just enjoy the moment, because it is what it is and it's a conscious decision that I made."
Harrison Ford has also offered his opinion on the upcoming film, saying that "it's a wonderful movie."
Star Wars: The Force Awakens is out 17 December.
Register for free to continue reading
Registration is a free and easy way to support our truly independent journalism
By registering, you will also enjoy limited access to Premium articles, exclusive newsletters, commenting, and virtual events with our leading journalists
Already have an account? sign in
Join our new commenting forum
Join thought-provoking conversations, follow other Independent readers and see their replies