Star Wars: The Force Awakens new droid BB-8 has design flaws while R2D2 could be made today, says NASA
The physics just 'doesn't work out' for BB-8
Jack Shepherd
Wednesday 09 December 2015 12:21 Comments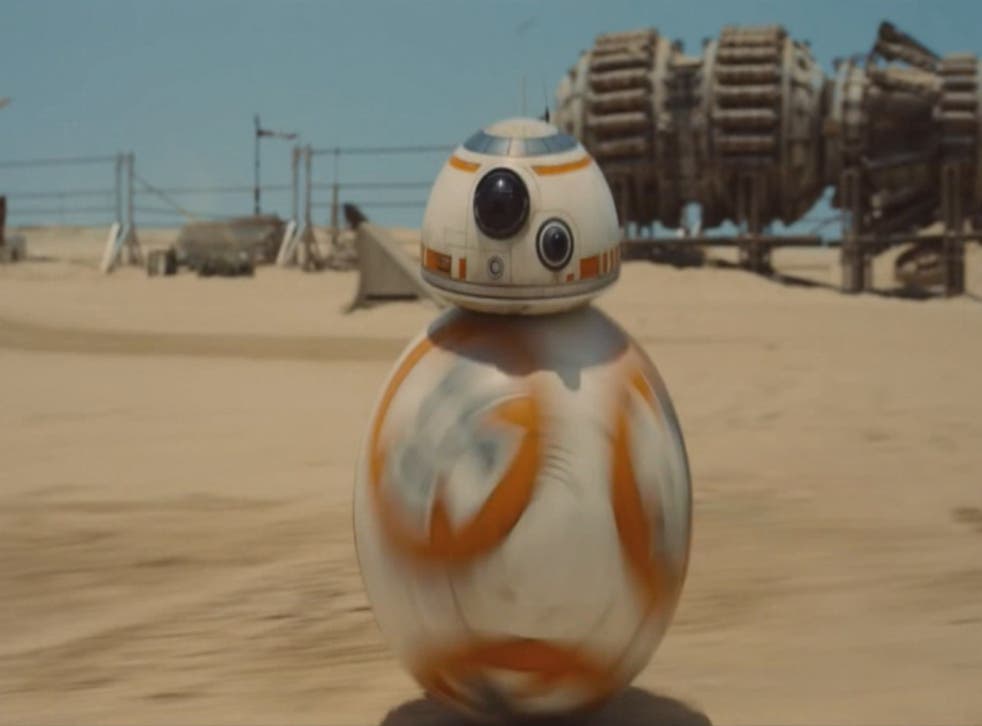 It's fair to say that with the rise of smartphones, laptops and the internet, technology today is far, far superior to what it was back in the mid-70s when George Lucas first created Star Wars.
Of course, spaceships and lightsabers are still miles away from being a reality, yet droids are not.
NASA roboticist Brett Kennedy was asked by Wired whether we could recreate the iconic robots R2-D2 and C3-PO in the real world, and his answers were quite wonderful.
EW's Star Wars: The Force Awakens photos

Show all 8
Kennedy said that a repair unit such as R2 could become a reality right now: "We can build an R2 today, a lot of what it is technically possible with what we have.
"Even when they're shooting these scenes they're creating a semi-robotic system to do that in the first place."
C3-PO is also close to becoming a reality as our work on humanoid robots has gone from strength to strength over the last few years. The main problem - other than creating an artificial intelligence capable of such wit - would be developing a flexible spine for the droid.
Newcomer BB-8, unfortunately, did not come off as well. The Force Awakens star may "look cool" but apparently the physics just "doesn't work out". Watch Kennedy speak about it below.
Still, the little droid is sure to sell thousands of toys this Christmas, with the miniature version of him costing upwards of £100.
In other Star Wars news, President Obama gave a wonderfully geeky speech on his love for Star Wars while honouring George Lucas.
There are also already lines outside cinemas for the Force Awakens, 12 days before its release.
Register for free to continue reading
Registration is a free and easy way to support our truly independent journalism
By registering, you will also enjoy limited access to Premium articles, exclusive newsletters, commenting, and virtual events with our leading journalists
Already have an account? sign in
Join our new commenting forum
Join thought-provoking conversations, follow other Independent readers and see their replies