Star Wars: The Force Awakens reviews fill Twitter following LA premiere
You're going to leave the cinema 'smiling' if these first responses are anything to go by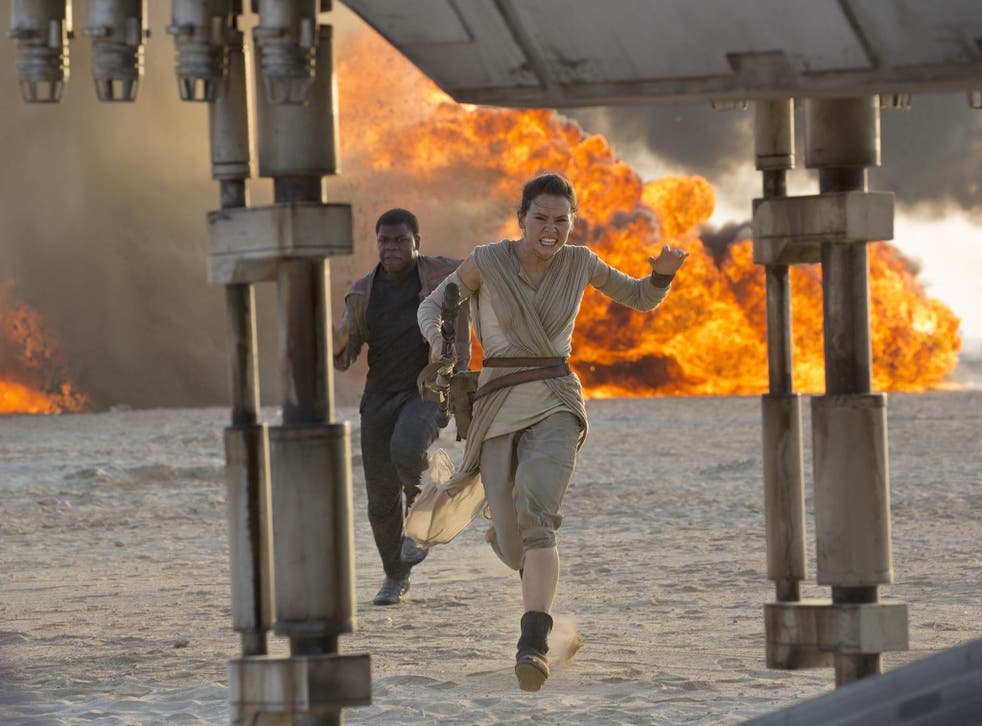 After months of waiting for the new Star Wars movie to reach cinemas, the force finally awakened at the world premiere in LA last night to glowing first reviews on social media.
Disney had been extra wary of spoilers leaking and ruining the experience for fans, a strategy that has served only to heighten anticipation and excitement.
UPDATE: Our (spoiler-free) review is in! Read it here.
Joseph Gordon-Levitt rocked up dressed as Yoda as fans flooded to the red carpet to see the stars arrive and take selfies, but was it all worth it?
Apparently so, with the first lucky attendees promising The Force Awakens is "everything you want it to be" and "soooo Star Wars".
Newcomer Daisy Ridley has been singled out as "the business" in the most prominent role as Rey, while Harrison Ford "really shines" and reportedly gets more screen time than many might be expecting.
Descriptions include "funny, fun and exciting", with LA Times film writer Rebecca Keegan noting that "among its many wonderful qualities" it also passes the Bechdel test in representing female characters. It has already racked up a mega 9.5 rating on movie database IMDB.
Star Wars: The Force Awakens world premiere

Show all 35
Not everyone was blown away, with one rogue ticket holder branding it merely "okay", but these first comments are resoundingly positive and will make fans even more eager for Thursday, when they can watch it in UK cinemas.
Take a look at some of the most telling tweets below:
Star Wars: The Force Awakens Featurette - IMAX
Star Wars: The Force Awakens opens in the UK on 17 December.
Join our new commenting forum
Join thought-provoking conversations, follow other Independent readers and see their replies