Star Wars: The Last Jedi: Kelly Marie Tran offers details on her new character
The actor attended a panel on the highly-anticipated film at this year's Star Wars Celebration in Orlando 
Clarisse Loughrey
Friday 14 April 2017 18:59 Comments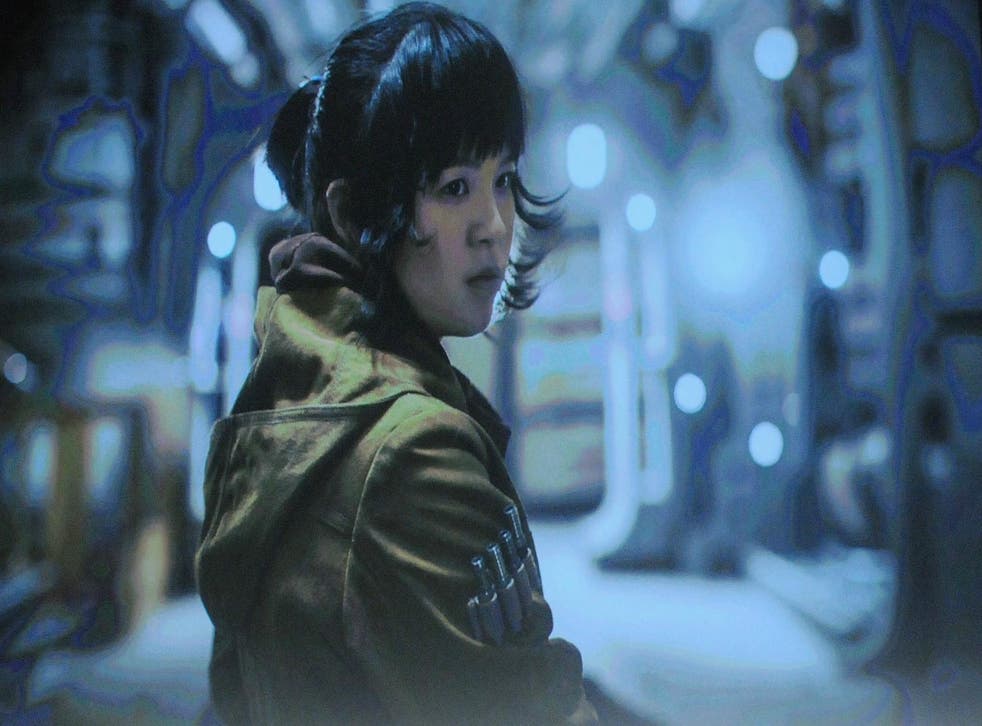 The sure highlight of this year's Star Wars Celebration – held in Orlando, Florida – was, of course, The Last Jedi panel. A star-studded event that all culminated in the release of the very first trailer for the film, teasing the start of Rey's journey towards destiny.
Hosted by Josh Gad, whose hounding of Daisy Ridley for spoilers made him a perfect candidate for the job, the panel welcomed in Ridley herself, Lucasfilm head Kathleen Kennedy, director Rian Johnson, John Boyega, Mark Hamill, and new cast member Kelly Marie Tran.
Johnson unveiled that the film was currently in post-production, in the depths of editing, though it was "coming very far along". His colleagues, certainly, had nothing but effusive praise for the director, with Kennedy stating: "He is along his way to standing alongside many of the great filmmakers I've had the opportunity to work with."
Though people may not yet be familiar with the name Kelly Marie Tran, the actor will soon become a face just as recognisable as Ridley or Boyega, with The Last Jedi panel introducing the world to her character Rose.
A maintenance worker who is part of the Resistance, Johnson describes that the character came from "this possibility that any of us could step up and become a hero." Comparing her to Luke and Rey, he added, "She's not a soldier, she's not looking to be a hero. But she gets pulled into a very big adventure with Finn."
Hamill lavish praised on the actor, adding: "If she were any cuter, she'd be an actual Disney cartoon."
Expect plenty more Star Wars news as Star Wars Celebration takes place in Orlando from 13 - 16 April.
Register for free to continue reading
Registration is a free and easy way to support our truly independent journalism
By registering, you will also enjoy limited access to Premium articles, exclusive newsletters, commenting, and virtual events with our leading journalists
Already have an account? sign in
Join our new commenting forum
Join thought-provoking conversations, follow other Independent readers and see their replies