Star Wars' John Boyega says he was targeted by 'random checks' when flying to the US
'I understand that [these things] are for our safety but when you fly a lot and it happens three or four times there's an element of, 'Okay, I'm still not a terrorist''
Clarisse Loughrey
Thursday 20 April 2017 09:26 Comments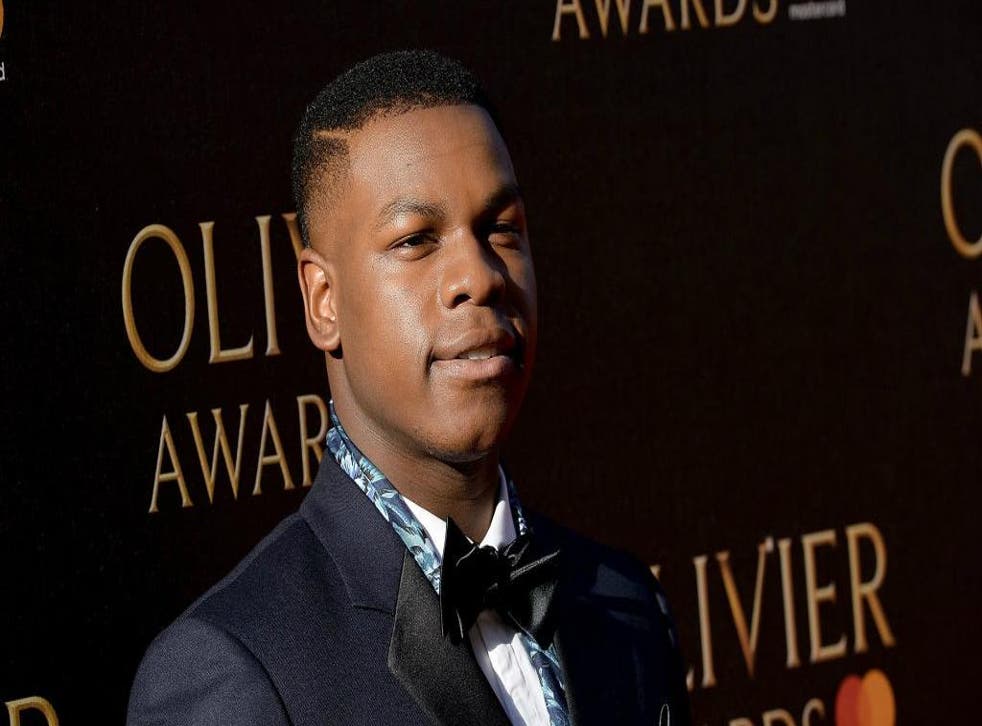 Star Wars' John Boyega opened up about an experience that many will likely share - the uncomfortable, and often discriminatory, practices of airline security.
"I used to fly back and forth when I was hustling and auditioning for things in LA," he told The Evening Standard in a recent interview. "I'd get cheap flights and stay there for two weeks or whatever. And every time I was getting these random checks. Every. Single. Time. I wish I remembered the airline because I called them out on it, too. Like, 'This stuff ain't right'. They said it was a problem Stateside, they gave me a letter and it stopped."
"But before that it was consistent." he added. "I understand that [these things] are for our safety but when you fly a lot and it happens three or four times there's an element of, 'Okay, I'm still not a terrorist'."
Fellow Star Wars actor Riz Ahmed, who played Bodhi Rook in Rogue One, also shared his experience with discrimination at airport security, where he's been repeatedly pulled aside by security services for interrogation.
Boyega, who's set to reprise his role as Finn in The Last Jedi, also spoke about his recent response to Samuel L. Jackson's comments about black British actors being cast in films concerning American race relations, following Get Out and Boyega's own role in the upcoming Detroit, which deals with 1967's period of civil unrest in the city.
"I just think there's no end result in black Brits and African-Americans going back and forth at each other," Boyega commented. "I rate Sam and he's always showed me love — he's like a big unc — but across the planet, the black experience is a layered one and his comments didn't represent that."
Star Wars: The Last Jedi Celebration 2017 - The Last Jedi Panel
The actor will return to the London stage after an eight-year gap, starring in a production of Georg Buchner's Woyzeck at the Old Vic.
Register for free to continue reading
Registration is a free and easy way to support our truly independent journalism
By registering, you will also enjoy limited access to Premium articles, exclusive newsletters, commenting, and virtual events with our leading journalists
Already have an account? sign in
Join our new commenting forum
Join thought-provoking conversations, follow other Independent readers and see their replies