Watch a script read of Steve Bannon's rap musical: 'If I had my way, I'd make a quarry of these slaves'
He spent many years trying to break into Hollywood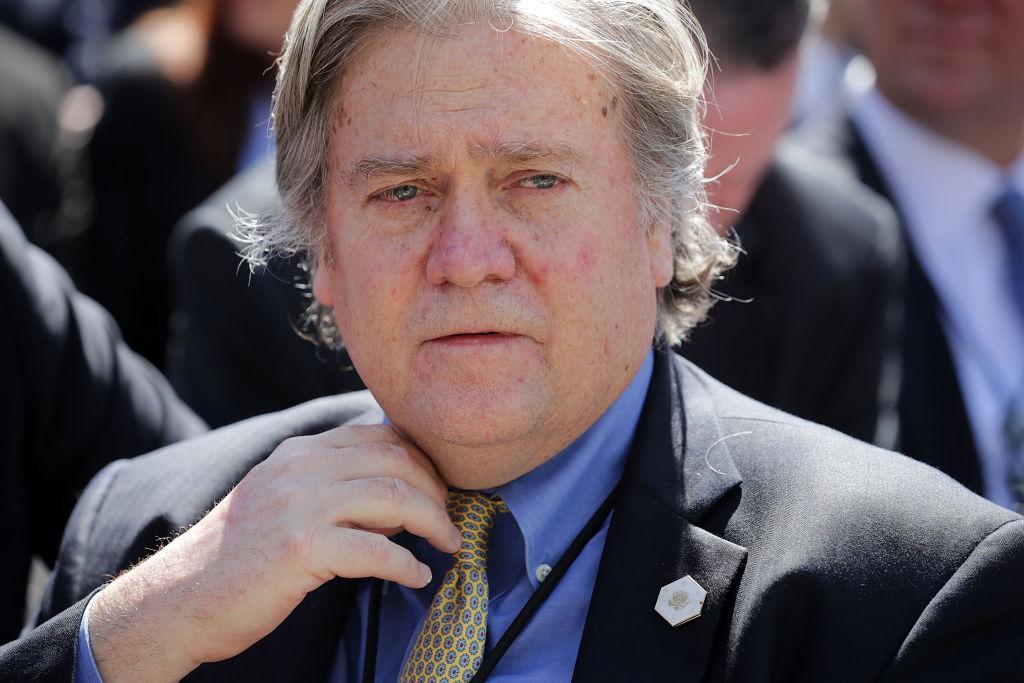 Long before he was an advisor to President Trump, Steve Bannon was an aspiring screenwriter penning scripts about the Rwandan genocide and retelling Shakespeare within the 1992 LA riots; it's 2017, so this should come as little surprise.
The latter, an adaptation of Coriolanus, made its way into the public domain and this week was given a formal table read by NowThis News.
Menenius Agrippa, a senator of Rome, is recast as "Agrippa, 'Mack Daddy' of South Central, an ORIGINAL GANGSTA (O.G.) upper-echelon Blood" in the script, which was mostly penned by his co-writer for 18 years, Julia Jones, before he "added stuff".
Dialogue highlights include:
"They say! Fuck they! They hang out shooting pool and think they know what's going down – who's up, who's out, who bounds, and if there's crack enough. If I had my way, I'd make a quarry of these slaves."
"Whoever deserves greatness, wants their hate. Peep game, boy. To count on them for favors is to swim with fins of lead."
"So fuck you! Trust you? Ha! With each passing minute, you change your common mind. You call him noble that was once your enemy, then dis your king. You cry against the "other" – crackers, Blood, Crip, popo, Pol, the rich – it don't matter, niggas; awe keeps you feeding each another."
"I never knew the 'racist Steve' that's being reported now," Jones told The Daily Beast last year. "I never heard him make any racist jokes, and his best friend was an African-American who went to [college] with him… I never saw even a hint of racism.
"But I did see this elitism… He would always look down on poor people of any color. At one point, he told me that only people who own property should vote."
Join our commenting forum
Join thought-provoking conversations, follow other Independent readers and see their replies