Steven Spielberg on why he'll never direct a Star Wars movie
'I'm just a fan; I'm just with everybody else in the audience watching them'
Clarisse Loughrey
Wednesday 22 June 2016 08:29 Comments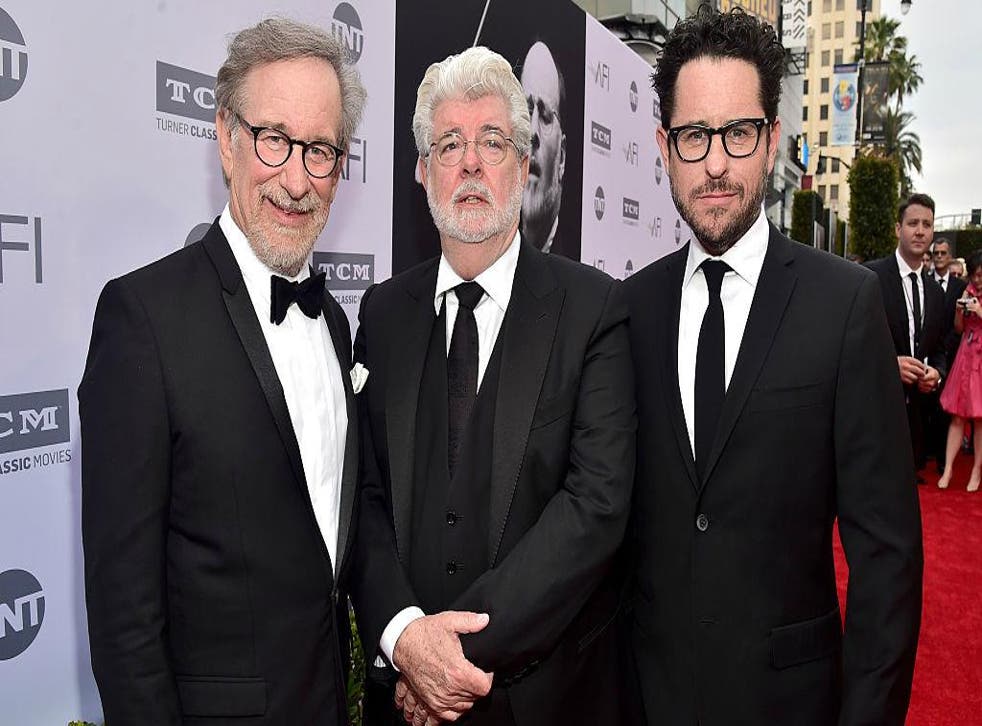 Now that George Lucas has officially hung up his blockbuster hat, many wondered whether his dear friend - and longtime collaborator - Steven Spielberg would ever take up the reins of the Star Wars franchise.
The two iconic directors boast a lengthy creative partnership; Indiana Jones was initially Lucas' creation, before Spielberg eventually took over to helm the franchise. There have even been persistent rumours that Spielberg was Lucas' first choice to direct Return of the Jedi, and Spielberg is credited as Assistant Director on Revenge of the Sith, after he was invited along to "play with" a couple of the scenes.
Yet, when asked whether he'd ever be tempted to direct a Star Wars film; Spielberg swiftly answered (via Toronto Sun), "I'm never going to make a Star Wars film. That's not my genre. It's certainly my buddy's - the Thomas Edison of science fiction, George Lucas, who created the entire series. But that was never for me. I'm just a fan; I'm just with everybody else in the audience watching them."
Though Spielberg's no stranger to the sci-fi genre, from Close Encounters of the Third Kind to A.I. Artificial Intelligence, it's understandable why the director would refuse to touch upon the Star Wars world. Not only is it still so attached to Lucas' own legacy as a director, but also to his mentality; since there's a dreamy optimism that's always so defined Spielberg's work as a director, and which wouldn't necessarily immediately find its home in the Star Wars world.
Spielberg has marked his first collaboration with Disney, however, directing the cinematic adaptation of Roald Dahl's classic The BFG. A partnership set to continue when the director embarks on the highly-anticipated production of Indiana Jones 5.
The BFG Featurette - Mark Rylance
"This was an open and closed-ended excursion in the imagination of magic," Spielberg said of The BFG. "I haven't done anything really in my entire career to do with alchemy; real magic. So for me [The BFG] was an original adventure and I had the best time on it. I worked for three years on it and the worst moment I had was when I finished the movie."
"That was the worst moment. When I finished the colour correction, the soundtrack and the mix, [composer John] Williams had finished his brilliant score and I was faced with the fact that I wasn't going to return to the film again. It was at that moment I realised how deeply in love I was with this project."
The BFG hits UK cinemas 22 July.
Register for free to continue reading
Registration is a free and easy way to support our truly independent journalism
By registering, you will also enjoy limited access to Premium articles, exclusive newsletters, commenting, and virtual events with our leading journalists
Already have an account? sign in
Join our new commenting forum
Join thought-provoking conversations, follow other Independent readers and see their replies