Story of Czechoslovakia's Velvet Revolution told in new animated film
'What to Tell the Kids?' aims to educate children on what their parents went through as communism collapsed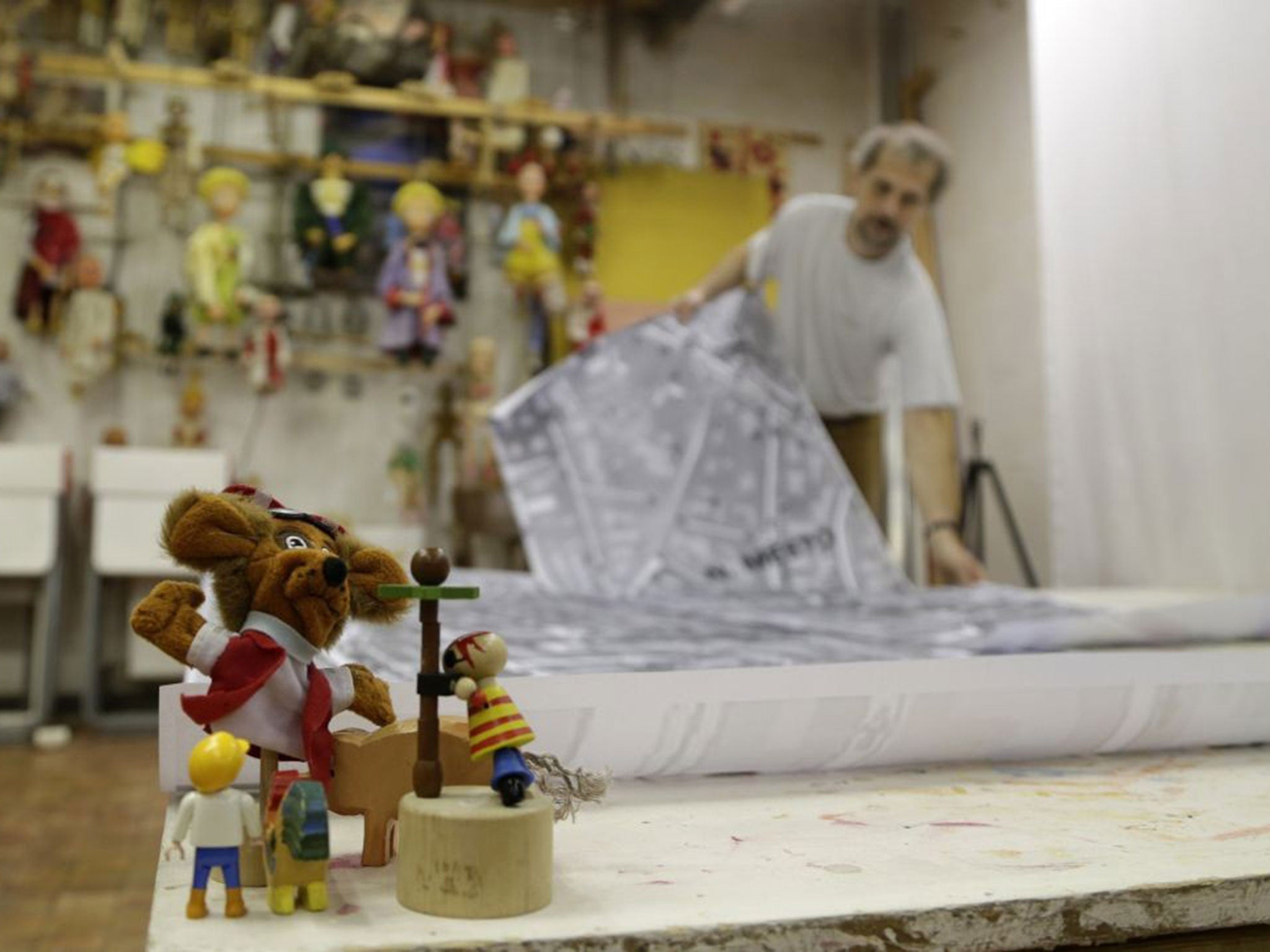 The Velvet Revolution that kicked off in Prague 25 years ago tomorrow was a seminal event in the collapse of communism – but try explaining that to children who have known only democracy.
That's the challenge tackled by two veterans of the uprising who wanted to capture the excitement of the student rallies, the brutality of police beatings and the surreal repression of a nation.
Puppet designer Miroslav Trejtnar and film-maker Tatana Markova teamed up in a 30-minute film, What to Tell the Kids?, that tells the story of children of the revolution – now parents – through animation.
"The parents are telling their children why they joined the demonstration, why they wanted a change," Mr Trejtnar said. "It's about a turning point that the children didn't experience."
In the film, the parents choose a toy and tell their own story by moving it on a big map of Prague. The toys are then animated to play out the events.
On 17 November 1989, fiery speeches at a campus inspired thousands of students to march toward Wenceslas Square. As darkness fell, police cracked down hard. Unbowed, the students went on strike, and on 29 December, Vaclav Havel became the country's first democratically elected president in decades.
"It's tough to explain to them the overall atmosphere – what we could do and what was banned," said Daniela Kramerova, who is in the film with her daughter.
Mr Trejtnar said he hopes the film will inspire children to take a larger interest in history. "If they don't like something," he said, "they should try to change it."
What to Tell the Kids? premieres tomorrow on the same street where police attacked the students 25 years ago.
AP
Join our commenting forum
Join thought-provoking conversations, follow other Independent readers and see their replies