Jared Leto wants his Joker to battle Ben Affleck's Batman in the solo movie
Affleck is writing, directing and starring in a standalone Batman movie for Warner Bros
Jess Denham
Monday 01 August 2016 12:22 Comments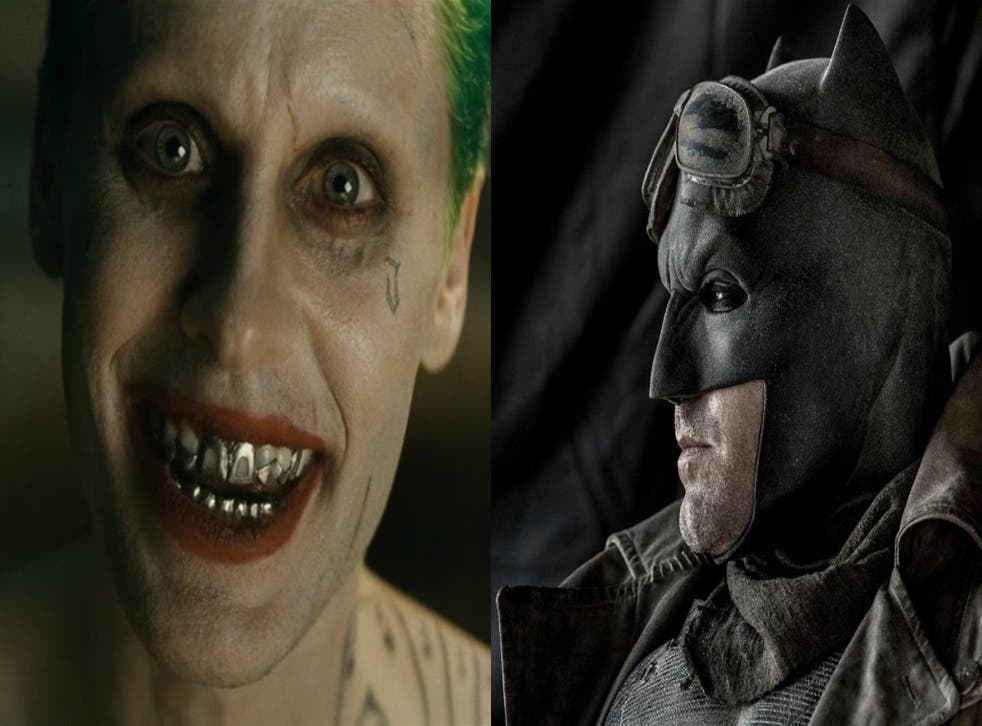 Jared Leto wants his Joker to come head to head with Ben Affleck's Batman in the latter's upcoming solo movie.
The Oscar-winning actor will soon be seen playing the iconic comic book villain in David Ayer's Suicide Squad but said in a recent interview that he hopes that movie will serve merely as an introduction to his character, with plenty more to come.
"I could easily just play the Joker a couple more times and then retire because it's so fulfilling and so creative and it's so imaginative," he told the Toronto Sun. "It's really difficult to think about doing anything else."
Leto hopes his heavily tattooed, maniacal take on the psychotic clown will not be limited to Suicide Squad sequels, with his main aim to take on Batman. "I think it would be incredible to see Batman and the Joker go head-to-head! This Batman and this Joker. I mean, I don't know, that might be too much But that would be fun," he said.
The list of bizarre things Leto has done to "get into character" as the Joker is endless. From spending time with psychopathic killers and taking inspiration from drug lords to sending dead pigs, live rats, bullets, anal beads and, allegedly, used condoms to his co-stars, it's been a crazy ride. Robbie recently admitted that she feared Leto might "beat her up on set" after first hearing about his method acting, while Will Smith, who plays Deadshot, revealed that he has met Leto as 'Mr J' but never as himself. Hopefully, the drama, tension and unease Leto created during filming will have led to hypnotising, intense chemistry on screen. To perfect his creepy laugh, all but guaranteed to give you shivers, Leto hit the streets of New York to scare unsuspecting civilians.
Suicide Squad character posters

Show all 38

Affleck is writing, directing and starring in his own Batman film with DC Entertainment president Geoff Johns after his debut as the dark knight in Batman V Superman: Dawn of Justice left both fans and critics underwhelmed. Warner Bros confirmed the standalone Batman movie earlier this year but it is not expected to hit cinemas until late 2018. Here's hoping Leto sends more than dead pigs and live rats to Affleck if he wants to bag a part in the film.
Register for free to continue reading
Registration is a free and easy way to support our truly independent journalism
By registering, you will also enjoy limited access to Premium articles, exclusive newsletters, commenting, and virtual events with our leading journalists
Already have an account? sign in
Join our new commenting forum
Join thought-provoking conversations, follow other Independent readers and see their replies