Suicide Squad: David Ayers releases first photos of cast in costume
Ayers tweeted the first picture of the costumed supervillain cast, driving comics fans everywhere crazy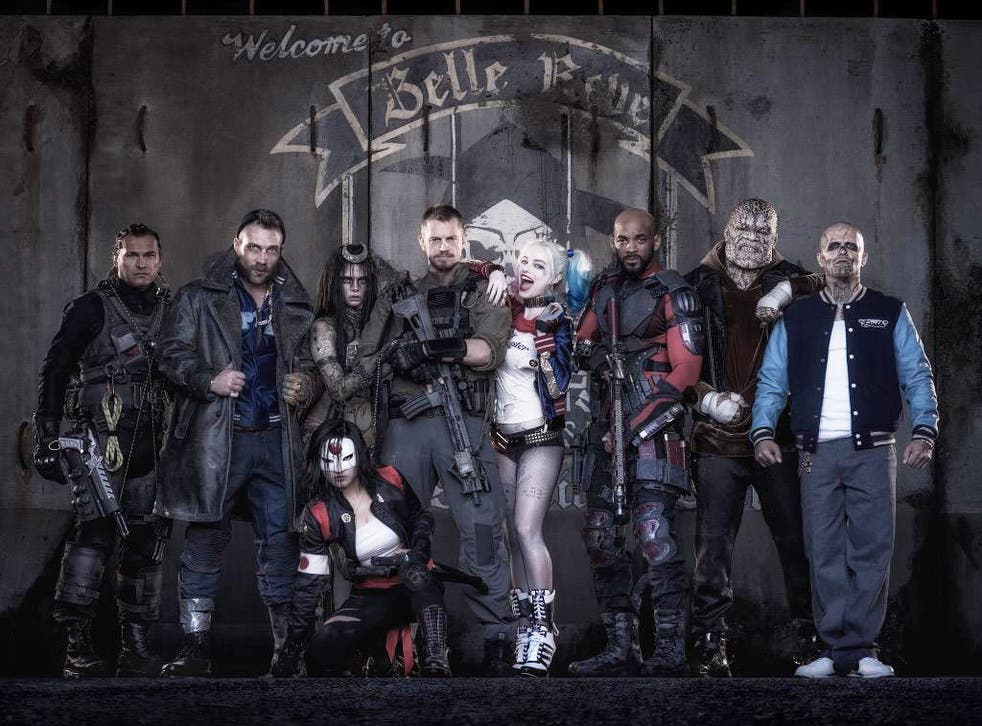 Suicide Squad director David Ayer has released the first stunning photo of the assembled cast in costume on Twitter.
The film, due for release on 5 August 2016, follows the exploits of the Suicide Squad, a gang of DC Comics supervillains who conduct secret operations on behalf of the US government in exchange for shortened prison sentences.
The squad includes such famous names as Deadshot, Harley Quinn and The Joker, and the flow of new pictures from the movie over the past few weeks has sent comics fans crazy.
A picture of Jared Leto as The Joker, in the first on-screen depiction of that character since Heath Ledger's performance in The Dark Knight in 2008, got huge amounts of attention for its bold re-imagining of the deranged villain.
Will Smith also starts in the upcoming film as Deadshot, the assassin supervillain - and just to excite fans more, Ayers tweeted another picture of Smith in his costume.
Suicide Squad will also star Cara Delevingne as Enchantress, Margot Robbie as Harley Quinn, and many others.
The cast list is fairly exhaustive, and anyone who isn't a comics aficionado probably won't recognise many of the classic villains - but with the amount of hype that's already building around the movie, it looks like it's set to be big.
Suicide Squad is the latest in a seemingly endless line of superhero movies that have been released recently, and there's more to come - between now and 2020, Warner Bros plans to release ten more films based on characters from the DC Comics universe.
Join our new commenting forum
Join thought-provoking conversations, follow other Independent readers and see their replies