The Independent's journalism is supported by our readers. When you purchase through links on our site, we may earn commission.
Suicide Squad director explains why Jared Leto's Joker has those tattoos
'I took a lot of inspiration from drug lords on Instagram'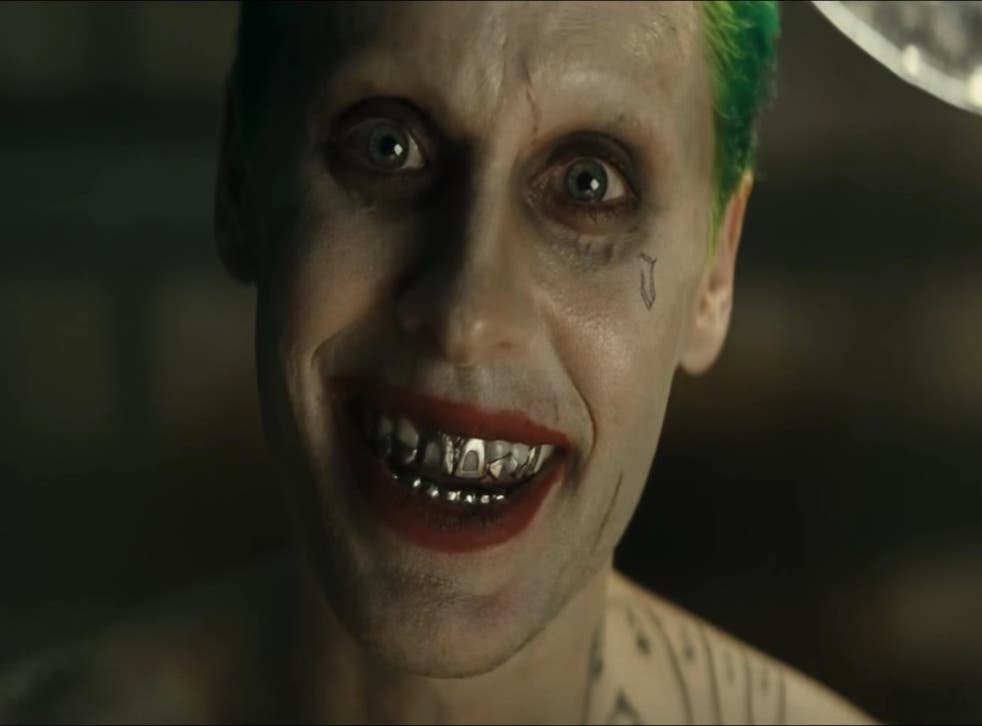 Since DC announced Suicide Squad was happening, there's been a lot of speculation over Jared Leto's Joker, mainly because Heath Ledger's iteration of the character is still so raw in fans' minds.
When the first image of Leto as the villain emerged, the reaction was mixed; some enjoyed the new, tattooed style, while others hated the modern retelling.
Speaking to Yahoo! Movies, director David Ayer explained his decision to reimagine the character once more: "A lot of it has to do with creating a character with some kind of history and footprint in our world.
"If a guy like him really existed today, where would he come from? How would he do business? Who would he know? What would he look like?
Suicide Squad character posters

Show all 38
"In my mind, I took a lot of inspiration from drug lords on Instagram. It's a great way to understand the lifestyle of a villain."
He spoke about the tattoos directly as well, stating they tell a "very specific story" while also including numerous Easter Eggs to excite fans.
Suicide Squad - Blitz Trailer
"And even his teeth," he added. "There's an entire story behind that, which is absolutely canon. It's putting his history on his body. This Joker is a little more working class, who I believe could live in our world."
New footage from the film was recently released online, emphasising the humorous side. Suicide Squad hits cinemas 5 August.
Register for free to continue reading
Registration is a free and easy way to support our truly independent journalism
By registering, you will also enjoy limited access to Premium articles, exclusive newsletters, commenting, and virtual events with our leading journalists
Already have an account? sign in
Register for free to continue reading
Registration is a free and easy way to support our truly independent journalism
By registering, you will also enjoy limited access to Premium articles, exclusive newsletters, commenting, and virtual events with our leading journalists
Already have an account? sign in
Join our new commenting forum
Join thought-provoking conversations, follow other Independent readers and see their replies