Jared Leto is unimpressed by his minimal Suicide Squad screen time: 'Were there any scenes that didn't get cut?'
Leto's role as The Joker was arguably the most-hyped element of the supervillain movie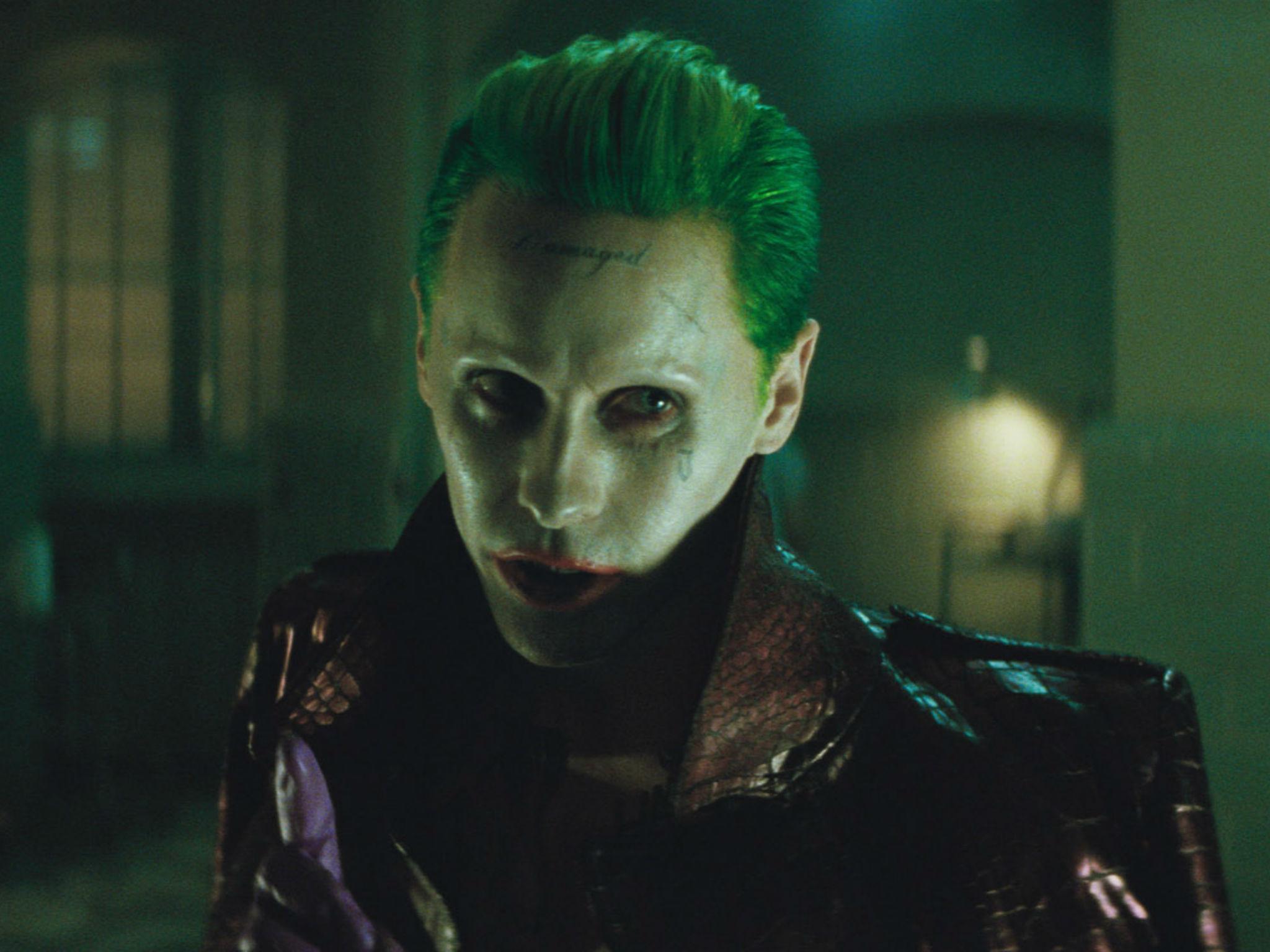 Suicide Squad might have been the most-hyped movie since Star Wars: The Force Awakens but no character had higher expectations riding on them than Jared Leto's new Joker.
Much was said about the Oscar-winning actor's method approach to the iconic role, from sending live rats and anal beads to co-stars to spending time in the company of psychopathic killers and practising his creepy laugh on unsuspecting civilians, but when fans finally saw the movie they were left disappointed by how little screen time the Clown Prince was given.
"There were so many scenes that got cut from the movie I couldn't even start," Leto told IGN when questioned about his minimal appearance in the film.
"Were there any that didn't get cut? We did a lot of experimentation on the set, we explored a lot. There's so much that we shot that's not in the film."
Leto added (somewhat macabrely, in true Joker fashion) that the only way fans will get to see the footage on the cutting room floor anytime soon is if he dies.
"If I die anytime soon it's probably likely that it'll surface somewhere," he said. "That's the good news about the death of an actor is all that stuff seems to come out."
Suicide Squad character posters
Show all 38

Leto, 44, has used his limited screen time as an excuse for the overwhelmingly negative reviews Suicide Squad has earned from film critics. "I've heard that there's been a very…mixed response," he told NME. "It's easy to hear that but I haven't seen the film and I'm in the film so little that that really has not very much to do with me and what I'm doing now and talking and sharing the film."
Suicide Squad Exclusive Interview With Margot Robbie, Jared Leto, Jay Hernandez & David Ayer

Suicide Squad is out in UK cinemas now having debuted to the tune of $267 million worldwide at and broken the record for the biggest August opening of all-time.
Join our commenting forum
Join thought-provoking conversations, follow other Independent readers and see their replies