Suicide Squad: Jared Leto swears he sent his co-stars 'nice, sweet' gifts, too
'I did get thank you notes for some of these gifts, mind you'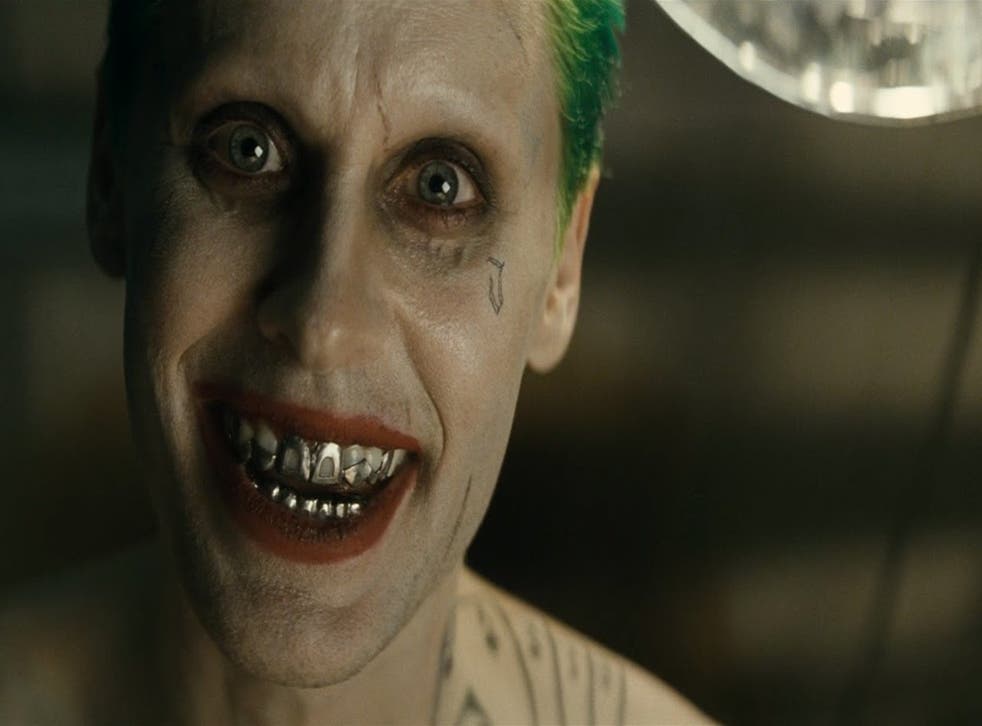 Puddin's only playin'.
Jared Leto's Joker has a reputation that wildly proceeds him; rife with stories of the method actor repeatedly pranking his Suicide Squad co-stars with an array of rather nasty surprises. From the dead pig wheeled onto set by a henchman, to the gift of a black rat in a box handed to Margot Robbie - who plays the Joker's paramour, Harley Quinn, in the movie.
Then there's the mention Leto also sent his co-stars anal beads and used condoms. You know, for funsies, since, "the Joker is somebody who doesn't really respect things like personal space or boundaries."
Well, now the actor's hoping to reassure future co-stars and fans that it's not all frights and nightmares starring across from Jared Leto in a movie. Speaking to E! News he insisted; "I did give some really nice, sweet gifts as well. I gave cupcakes."
Not long before adding with a smirk, "I don't think they should have eaten the cupcakes."
"I actually wrote everyone a poem as well," Leto added. "It helped me think about who they were and kind of created this illusion of a relationship and make the circumstances a little more realistic. I did get thank you notes for some of these gifts, mind you. I'm not going to say who or what or what specific gift was thanked, but there were a lot of, 'Joker likes to share his toys.'"
Suicide Squad character posters

Show all 38

One last thing to leave everyone on; Leto casually revealed, "the funny thing about the gifts is no one has actually talked about the craziest stuff." Yes, there was something worse than anal beads.
You can read everything we can expect from Let's Joker in here.
Suicide Squad hits UK cinemas 5 August.
Register for free to continue reading
Registration is a free and easy way to support our truly independent journalism
By registering, you will also enjoy limited access to Premium articles, exclusive newsletters, commenting, and virtual events with our leading journalists
Already have an account? sign in
Register for free to continue reading
Registration is a free and easy way to support our truly independent journalism
By registering, you will also enjoy limited access to Premium articles, exclusive newsletters, commenting, and virtual events with our leading journalists
Already have an account? sign in
Join our new commenting forum
Join thought-provoking conversations, follow other Independent readers and see their replies