Super Bowl 50: Matt Damon returns as Jason Bourne in new trailer
The actor reunites with director Paul Greengrass for the fifth instalment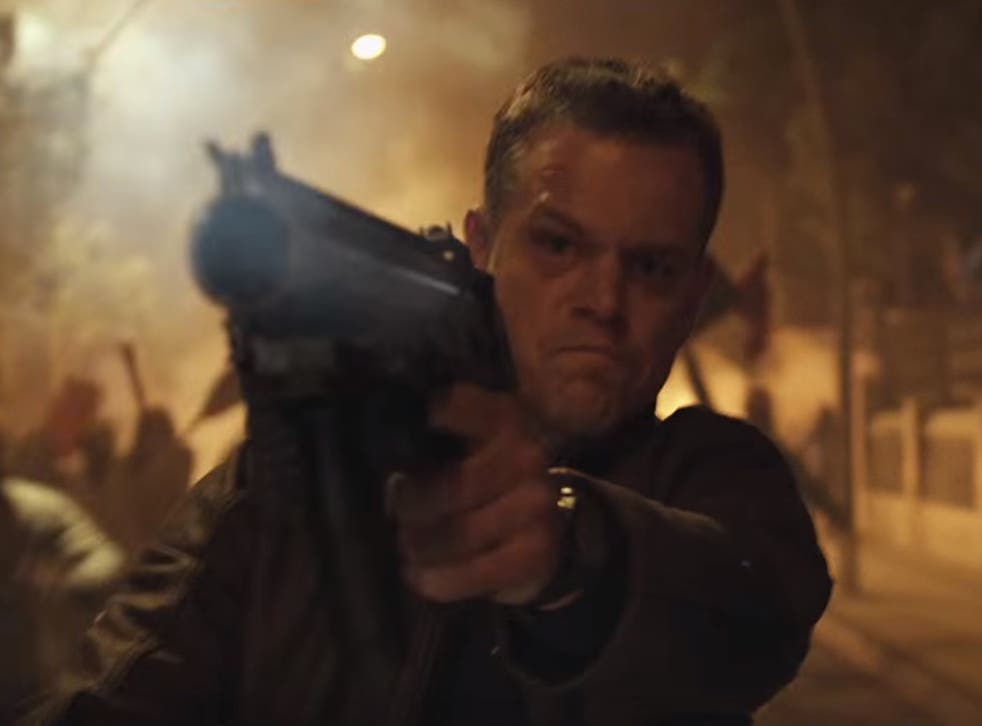 Of all the events to occur at last night's Super Bowl, none was more unexpected than the return of Jason Bourne.
A 30-second teaser for Matt Damon's return to the popular spy franchise - simply titled Jason Bourne - surfaced during the NFL match.
In the clip, his character is briefly shown being pulled back into a life of violence; details on the overarching plot remain unclear, but the trailer features a hell of a lot of fists.
Based on Robert Ludlum's novels, Damon first appeared as the character in The Bourne Identity back in 2002 and starred in Paul Greengrass' acclaimed sequels The Bourne Supremacy and The Bourne Ultimatum in 2004 and 2007, respectively.
Damon elected not to return for fourth instalment The Bourne Legacy (2012) which instead starred Jeremy Renner.
The original trilogy follows a CIA assassin afflicted with extreme memory loss.
Greengrass will return to direct the fifth entry which will also see the return of Julia Stiles' Nicky Parsons.
Alicia Vikander and Tommy Lee Jones will make their franchise debuts, while French actor Vincent Cassel is set to star in a villainous role.
Jason Bourne will be released on 29 July.
Register for free to continue reading
Registration is a free and easy way to support our truly independent journalism
By registering, you will also enjoy limited access to Premium articles, exclusive newsletters, commenting, and virtual events with our leading journalists
Already have an account? sign in
Register for free to continue reading
Registration is a free and easy way to support our truly independent journalism
By registering, you will also enjoy limited access to Premium articles, exclusive newsletters, commenting, and virtual events with our leading journalists
Already have an account? sign in
Join our new commenting forum
Join thought-provoking conversations, follow other Independent readers and see their replies