Terminator: Genisys trailer: Teaser released starring Arnold Schwarzenegger
The first full-length video clip is expected to drop online later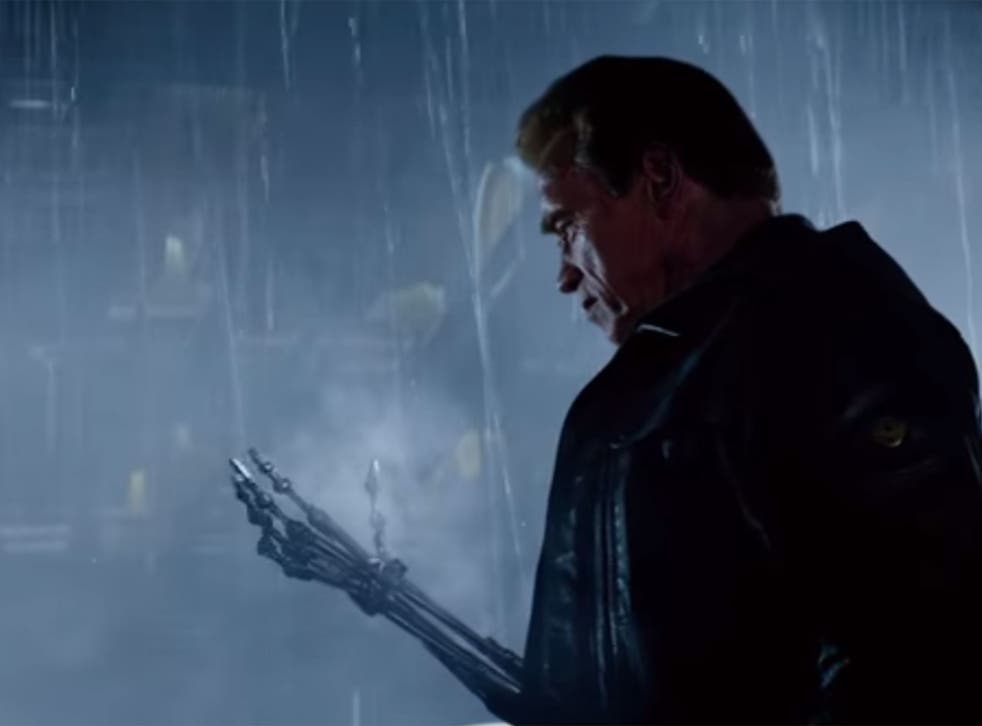 The first trailer for Terminator: Genisys is expected to hit YouTube later today but of course, as seems to be the current trend, fans have been gifted with a short trailer for the trailer first.
The 15-second clip focuses on Arnold Schwarzenegger's much-hyped return and draws on his famous, soon to be fulfilled promise: "I'll be back".
It begins with a morphing T-100 cyborg emerging from a police car, immune to bullets fired from the driver in a nod to Arnie's Terminator 2: Judgement Day revival.
Then it all happens very quickly, but we see soldiers surrounding a spinning, spacey machine, the earth under fierce attack and finally, the first glimpse of a leather-clad Arnie staring at his metal endoskeleton.
Earlier this week, the first Terminator: Genisys animated poster was released showing a Terminator's T-800 cyborg skull and a scary glowing red eye.
The skull is seen disintegrating and falling like sandgrains to the floor before a countdown begins to the trailer's release on the film's official website.
Set in 1009, the Terminator sequel will see Arnie reprise his iconic 1984 lead role. The storyline sees him train a young Sarah Connor, played by Emilia Clarke, while her future son John Connor (Jason Clarke) sends his reliable lieutenant Kyle Reese (Jai Courtney) back in time to make sure she survives so that he can live.
Terminator: Genisys reaches UK cinemas on 3 July 2015.
Join our new commenting forum
Join thought-provoking conversations, follow other Independent readers and see their replies