Two Thai cave rescue movies already being planned by Hollywood studios
One with Crazy Rich Asians filmmaker Jon M. Chu as director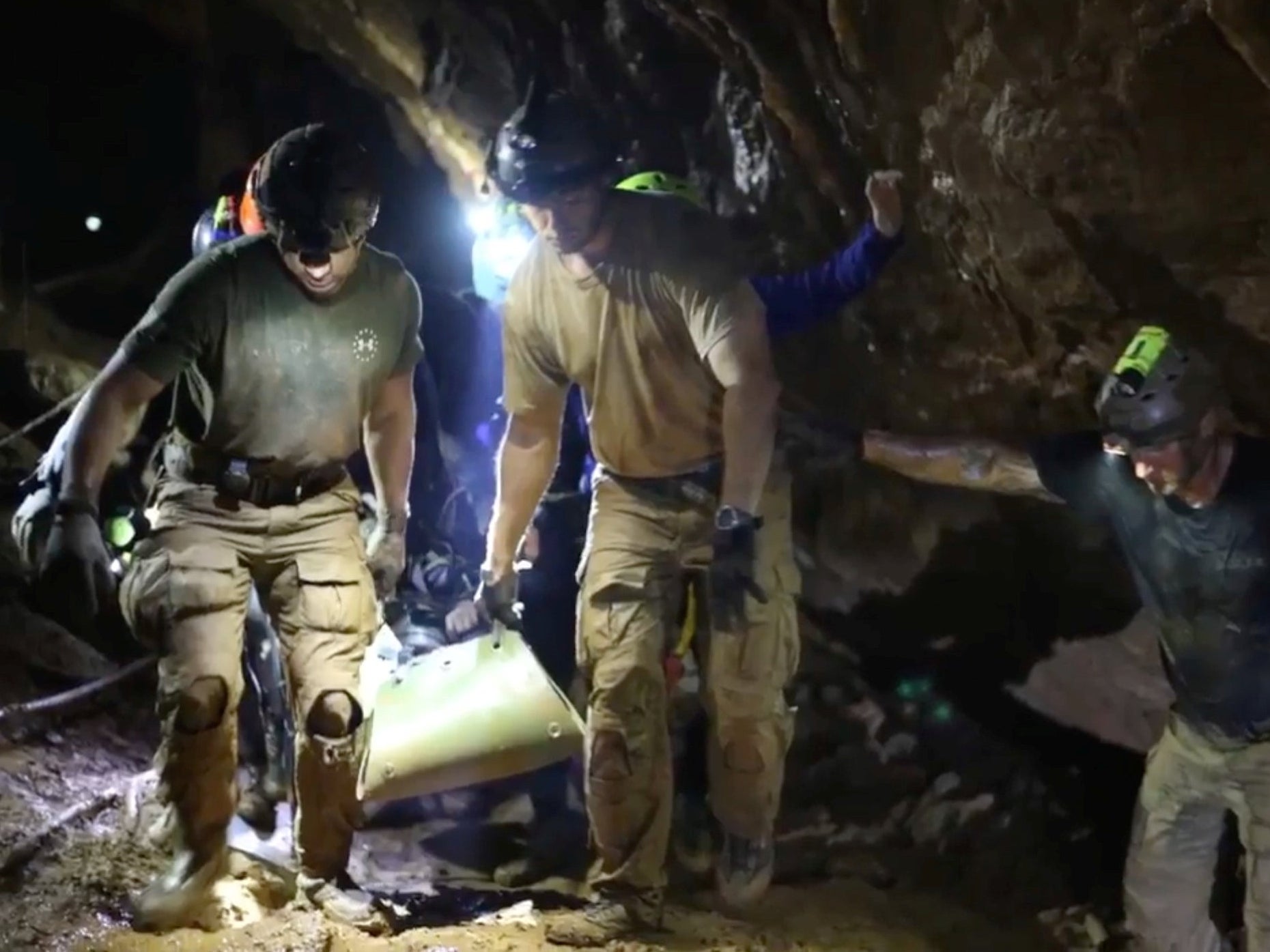 The successful rescue mission that saw 12 boys and their football coach rescued from a flooded cave in Thailand featured all the heroics and bravery you would expect from a Hollywood blockbuster. So, unsurprisingly, movie studios are keen to begin work on dramatising the event as soon as possible.
Already, two studios have announced they are developing movies based on the incident, one landing Crazy Rich Asians filmmaker Jon M. Chu as director.
Pure Flix, an independent Christian studio, were the first to announce their plans. Michael Scott, their managing partner who lives in Thailand and was at the rescue site, made the announcement Twitter, filming himself at the scene of the flooded cave.
"I couldn't be more excited. This story has meant so much to me as I have followed it in Thailand this summer," he said. "My wife actually grew up with the Thai Navy SEAL that died in the cave. To see all that heroic bravery in the cave, and to get all the divers out, it's just such a touching event and so personal to me.
Thailand schoolboys rescue - in pictures
Show all 21
"We're here really looking at this as a movie that could inspire millions of people across the globe."
One day later, reports emerged that Chu, along with Crazy Rich Asians production company Ivanhoe Pictures, was already working on a movie adaptation of the event.
"I refuse to let Hollywood white-wash the Thai Cave rescue story! No way. Not on our watch," Chu wrote on Twitter.
"That won't happen or we'll give them hell. There's a beautiful story about human beings saving other human beings. So anyone thinking about the story better approach it right and respectfully."
Ivanhoe Pictures has confirmed they are currently in talks with both provincial and national Thailand officials, and have been discussing the project with other major studios.
Meanwhile, the rescued boys are said to be "skinny but doing well" as they recover in hospital. The last boys to be rescued had been trapped for 17 days in the Tham Luang cave. Thai prime minister, Prayuth Chan-ocha, made a televised statement thanking everyone involved in the mission who "shared their expertise, manpower and equipment".
Join our commenting forum
Join thought-provoking conversations, follow other Independent readers and see their replies