The best films of 2016, according to 163 critics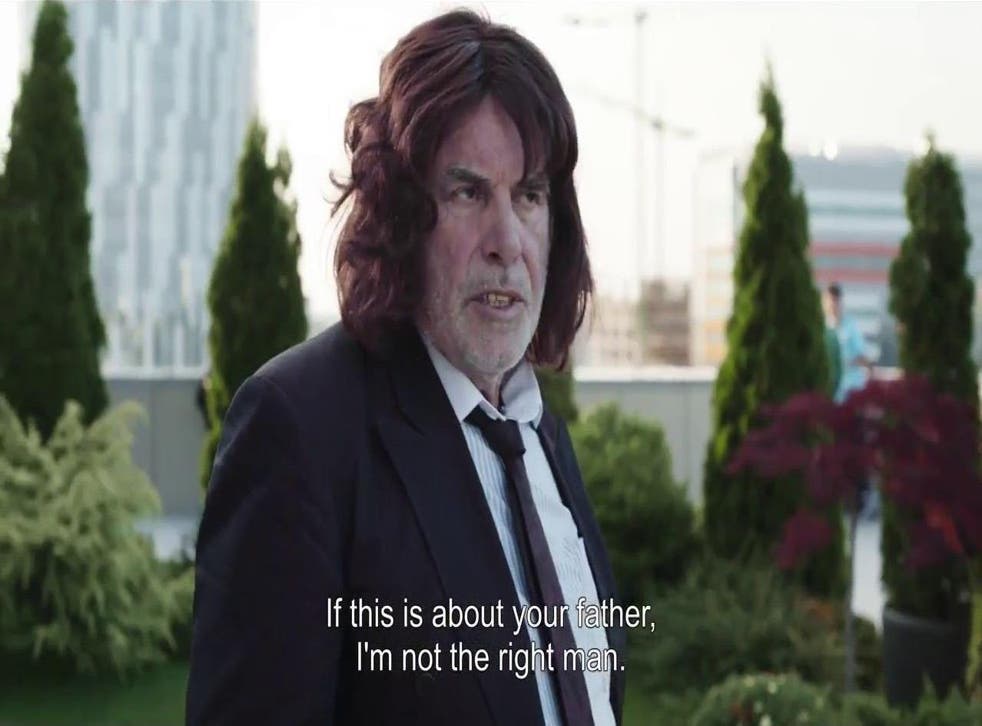 The BFI has conducted its annual Sight & Sound poll, asking 163 critics and curators to pick their five best films of the year, and coming out on top is a German comedy about a dad playing pranks on his estranged daughter.
Maren Ade's Toni Erdmann was the number one choice, a Palme D'Or competitor that has been quietly attracting strong reviews for its humour, inventiveness and intriguing twists.
European cinema has a good showing in this year's top 10, with rape revenge thriller Elle, Ken Loach's eye-opening political film I, Daniel Blake and French drama Things to Come (which also stars Elle's Isabelle Huppert) all making the cut.
Oscar contender Moonlight was also placed high up, along with dreamy road trip movie American Honey and Jim Adam Driver-starrer Paterson (a favourite here at the Indy).
La La Land, which is likely to win this year's Best Picture Oscar, came in at no. 16.
The top 26, which includes ties, and their critics abstracts are as follows:
1. Toni Erdmann
49 votes
Maren Ade's winning daughter-father comedy Toni Erdmann contains some of the sharpest moments of audience blindsiding I've ever encountered.
— Nick James, reviewing from Cannes
Apart from being a comedy and a very human delight, Maren Ade's film is also an intensely angry political statement about the way that capitalism disempowers, dehumanises and alienates.
— Jonathan Romney, reviewing from Cannes
2. Moonlight
34 votes
A film about the complexity of black masculinity and the very human hunger for connection. It is about the fragility that lies beneath a man's swagger. Thrilling and sensuous.
— Simran Hans, reviewing from Toronto
3. Elle
33 votes
Trust Verhoeven to venture where most wouldn't dare: a psychological rape-revenge fantasy thriller with jump-out-of-your-skin attack moments orchestated to a pounding score, and laced with comedy throughout. What should be problematic is here more complicated and intelligent than it first appears: rape is never a joke and Isabelle Huppert's Michèle LeBlanc never a victim.
— Nick James, reviewing from Cannes
4. Certain Women
25 votes
Kelly Reichardt articulates a familiar experience: the suspicion, bafflement or plain disregard met by women who don't conform to typical notions of femininity, as held by certain men.
Access unlimited streaming of movies and TV shows with Amazon Prime Video Sign up now for a 30-day free trial
Sign up
— Sophie Brown
5. American Honey
20 votes
As much spectacle as a Hollywood musical. Within a collage of soaring music, soft light and writhing bodies, this brilliant film draws the outline of a bleak economic landscape.
— Pamela Hutchinson
6. I, Daniel Blake
17 votes
Ken Loach's film is perhaps the most important film of the year in relation to the situation in a post-Brexit Britain. The fact that it has connected so powerfully with audiences is a tonic for the soul.
— Jason Wood
7. Manchester by the Sea
16 votes
A blue collar high tragedy with wrenching performances that weigh the balance so carefully between the push and pull between guilt and responsibility that the film is emotionally exhausting.
— Nick James
8. Things to Come (L'Avenir)
15 votes
Wry, humane and thoughtful… the film treats its destabilising cluster of crises with extraordinary restraint. It presents the hard, complex business of surviving life in a disarmingly simple way.
— Kate Stables
9. Paterson
14 votes
A quietly utopian film, and a balm to watch. Its minimal narrative and attractively downbeat setting hark back to the Jim Jarmusch of the 80s and 90s.
— Henry K. Miller
10. The Death of Louis XIV
13 votes
Albert Serra has made a film somewhat in the contained, stately, solemn manner of Straub-Huillet. Extremely beautiful and even moving, in a rigorously detached way.
— Jonathan Romney, reviewing from Cannes
=11. Personal Shopper
12 votes
Kristen Stewart is an enigmatic, warily frayed-yet-unafraid presence, almost as if she'd be happy to step over to the 'other side' at any moment. She is unquestionably the actress of the moment.
— Nick James, reviewing from Cannes
=11. Sieranevada
12 votes
A film analysing what it means to grow up believing in living-room myths and legends, and the discomfiting mix of terror, disappointment and guilt at realising that being an adult means propagating them at the risk of losing face.
— Adam Nayman
=13. Fire at Sea
11 votes
Moral courage and filmic artistry exist side by side in this essential offering from a director gradually earning the right to be thought of as one of the greats of our era.
— Trevor Johnston
Rosi accounts for the tales of migrants by choosing an unconventional point of view, which acts as a tremendous call for action.
— Nico Marzano
=13. Julieta
11 votes
This tantalisingly open-ended film is Almodóvar's most sombre to date: it is to his last feature, 2013's airline farce I'm So Excited!, as Interiors (1978) was to Woody Allen's Bananas (1971).
— Jonathan Romney, from our September 2016 issue
=13. Nocturama
11 votes
The movie that completely defies binary categorisations of good and bad, the one I have absolutely no idea of whether I loved or loathed, but have pretty much thought about it every day since seeing it.
— David Jenkins
=16. Cameraperson
10 votes
Kirsten Johnson's Cameraperson concerns itself with the often idealistic, always knotty human desire to connect through documentary images. She goes through a catalogue of unused material from her long career as a cinematographer to make a kind of self-portrait through scraps, a diary by way of other filmmakers' unwanted bits… Profound empathy is manufactured by witnessing Johnson trying to find her shots and trying to decide when not to shoot. Scenes of pain and sadness are exhilaratingly edited next to scenes of exuberance.
— Robert Greene
Johnson unifies ostensibly unrelated vignettes through a shared sense of empathy and an ethically inquisitive approach to the vagaries of cinematic mediation.
— Jordan Cronk
If I had to shoot one movie into space to sum up this crazy, chaotic, hurting world in 2016 it would be this one.
— Tom Charity
Which recent movies will become classics?

Show all 21
=16. La La Land
10 votes
Accomplished in every aspect, it's both a homage to and a rewriting of Hollywood's classic musicals … Only the harshest cynics will resist this film's bittersweet charm.
— Fernanda Solozarno
18. Love & Friendship
9 votes
Whit Stillman's venture into Jane Austen territory for Love & Friendship was a welcome tickle of the costume movie's well-corseted ribs.
— Sam Wigley
=19. Aquarius
8 votes
An intricate, laser-like vision of where Brazil is today, in its latest, neoconservative re-incarnation.
— Ela Bittencourt
The magnificent Sonia Braga, steadfast in the face of political corruption and greed, may be the defiant heroine to inspire at the moment
— Lizzie Francke
=19. Victoria
8 votes
Victoria is literally an incredible achievement. How they pulled it off remains a delirious mystery
— Gareth Evans
Schipper and his cast have managed to turn a gimmick into a surprisingly subtle portrait of a millennial generation overwhelmed by its own unstoppable momentum.
— Lisa Mullen
=21. Embrace of the Serpent
7 votes
Embrace of the Serpent felt like a rethinking of so much adventure cinema from the last half century.
— Nick James
=21. Everybody Wants Some!!
7 votes
Overlapping conversation, ready laughs and impressively naturalistic performances from a cast free of A-listers give Everybody Wants Some!! the easy charm of Linklater's best work.
— Pamela Hutchinson
=21. Evolution
7 votes
For Hadzihalilovic, the sense of control is essential to the creation of a complete, self-enclosed world, and to a visual aesthetic with its own stilled, enigmatic quality.
— Richard Combs
=21. Hell or High Water
7 votes
From Wild West to current malaise, there's a strong sense of Texan cultural history making its imprint on this crime thriller… it's ultimately a thorough investment in the whys and wherefores of place that makes this particular offering so satisfying and distinctive.
— Trevor Johnston
=21. O.J.: Made in America
7 votes
ESPN's ambitious five-part study of 1995's 'trial of the century' ran to nearly eight hours, covering the courtroom drama, the fallen hero in the dock and the fallout from the shock verdict. In the New York Times, A.O. Scott called it "a tightly packed, almost indecently entertaining piece of pop realism, a Dreiser novel infused with the spirit of Tom Wolfe," saying it had "the grandeur and authority of the best long-form nonfiction".
=26. Lemonade
6 votes
Does Lemonade deserve to be on this list? I'm not sure, but I can't deny its energising rush, its lightning effect on the culture, its blur of the lines between cinema, music video and album, and how explosively it digested the influence of black cultural history.
— Ian Mantgani
=26. Nocturnal Animals
6 votes
Ford is very effective at capturing the way reading triggers memories, the way it requires the reader to fill in a story's gaps with their own imagination and the way getting lost in a book creates a kind of vortex in time.
— Simran Hans, reviewing from Toronto
=26. The Ornithologist
6 votes
A fevered reverie, beginning as a National Geographic showreel and morphing with rugged elegance into a fable of erotic transcendence.
— Kong Rithdee
=26. Raw
6 votes
"Examines the dynamics of sisterhood and pressures of female identity, with violent helpings of humour and horror … an energetic tale of cannibalistic desire."
— Sophie Brown
=26. Neruda
6 votes
Pablo Larraín's utterly brilliant Neruda needs to be watched more than once. Like a juggler, Larraín keeps in the air all the paradoxes and contradictions of the legend, the folktale, the myth and the man to (de)construct, in his own words, a Nerudian antibiopic of the Chilean diplomat, poet and Nobel prizewinner as working-class symbol, but also as a narcissist and a brothel habitué who is yet utterly in love with his wife.
— Mar Diestro-Dópido, reviewing from the London Film Festival
Register for free to continue reading
Registration is a free and easy way to support our truly independent journalism
By registering, you will also enjoy limited access to Premium articles, exclusive newsletters, commenting, and virtual events with our leading journalists
Already have an account? sign in
Register for free to continue reading
Registration is a free and easy way to support our truly independent journalism
By registering, you will also enjoy limited access to Premium articles, exclusive newsletters, commenting, and virtual events with our leading journalists
Already have an account? sign in
Join our new commenting forum
Join thought-provoking conversations, follow other Independent readers and see their replies