The Danish Girl: Eddie Redmayne defends casting as trans artist Lili Elbe after backlash
Hollywood is often criticising for casting cisgender actors in transgender roles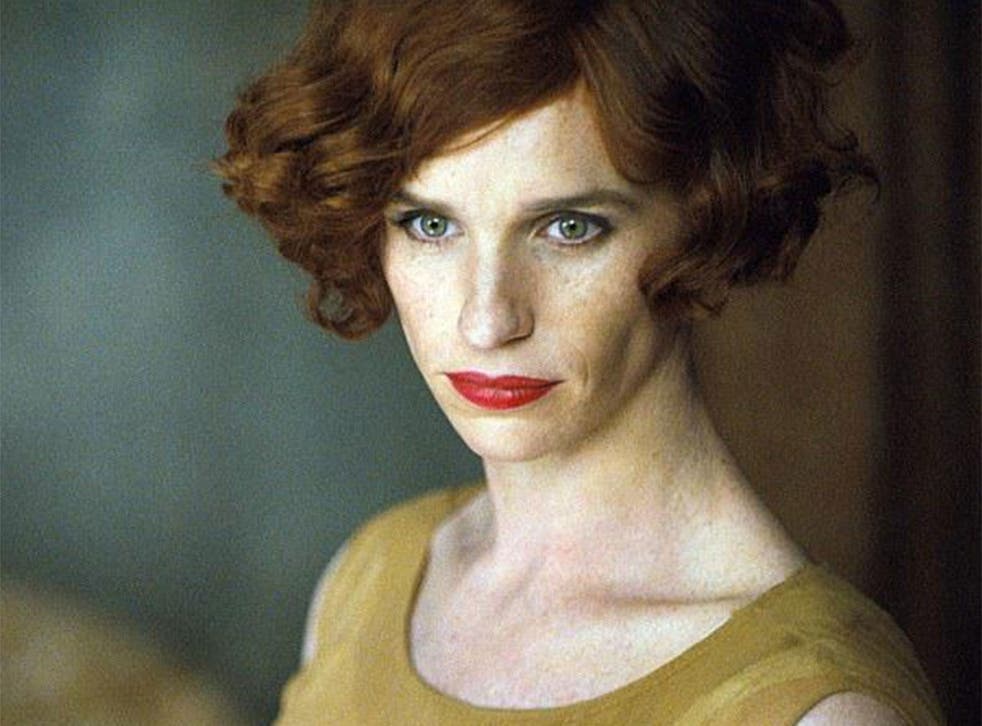 Eddie Redmayne has revealed just how much he learned about gender and sexuality while preparing to play transgender artist Lili Elbe in The Danish Girl.
The Oscar-winning actor is all too aware of the hefty responsibility that comes with such a role and immediately set about educating himself on the trans community, meeting with famous trans people including activist Paris Lees, his Jupiter Ascending director Lana Wachowski and former Vogue model April Ashley.
"People were so kind and generous with their experience, but also so open. Virtually all of the trans men and women I met would say, 'Ask me anything'. They know that need for cisgender people to be educated," Redmayne told Out magazine.
"I felt like, I'm being given this extraordinary experience of being able to play this woman, but with that comes this responsibility of not only educating myself but hopefully using that to educate [the audience]. Gosh it's delicate, and complicated."
Redmayne has a growing reputation for taking on challenging roles, after winning the Best Actor for his portrayal of Stephen Hawking in The Theory of Everything at the Oscars earlier this year.
The 33-year-old was critically-acclaimed for his brilliant portrayal of the physicist, who was diagnosed with motor neurone disease aged just 21. Even Hawking said that watching Redmayne play him in the movie was like watching himself.
Redmayne has already faced criticism for taking on the part of the first person to undergo gender reassignment surgery, which many believe should be played by a trans actor. Jared Leto received a similar backlash after winning Best Supporting Actor for his role as HIV-positive, drug-addicted trans woman Rayon in Dallas Buyers Club.
But when asked by Lees about Hollywood's tendency to cast cis actors in trans roles, he replied: "Look, I've just played a man in his fifties with motor neurone disease. I'm acting."
Lees has spoken out against poor trans representation in film before, including in an article for The Independent, but she gave her blessing to Redmayne after seeing how dedicated he was to understanding the role.
Access unlimited streaming of movies and TV shows with Amazon Prime Video Sign up now for a 30-day free trial
Sign up
"I don't think that if and when they make a biopic of my life I would want a cisgender man playing me," she said. "Politically, it makes me groan. But if anybody's going to do this justice then I'm happy it's Eddie."
Trans issues have been hitting headlines recently, thanks in part to the high-profile likes of Orange is the New Black actress Laverne Cox and former Olympic athlete Caitlyn Jenner. Redmayne "salutes Jenner's courage" and was in New York when the Vanity Fair cover announcing her new identity came out.
Landmark LGBT TV moments

Show all 10
Directed by Tom Hooper (The King's Speech, Les Miserables), The Danish Girl is not due in UK cinemas until 1 January 2016.
It is of course impossible to judge Redmayne's performance until then, but he knows what he wants to do with the film, and that is to "hammer home to the world" that gender and sexuality are not always related, something he describes as his "greatest ignorance" when he started on the film.
"You can be gay or straight, trans man or woman, and those things are not necessarily aligned," he said. "[Gender] is fluid, and it needn't be labeled."
Register for free to continue reading
Registration is a free and easy way to support our truly independent journalism
By registering, you will also enjoy limited access to Premium articles, exclusive newsletters, commenting, and virtual events with our leading journalists
Already have an account? sign in
Register for free to continue reading
Registration is a free and easy way to support our truly independent journalism
By registering, you will also enjoy limited access to Premium articles, exclusive newsletters, commenting, and virtual events with our leading journalists
Already have an account? sign in
Join our new commenting forum
Join thought-provoking conversations, follow other Independent readers and see their replies