The Desolation of cinema-goers: 'Film fans are fed up with trailers that give away too much'
Frustrated cinema-goers find trailers 'better than the films'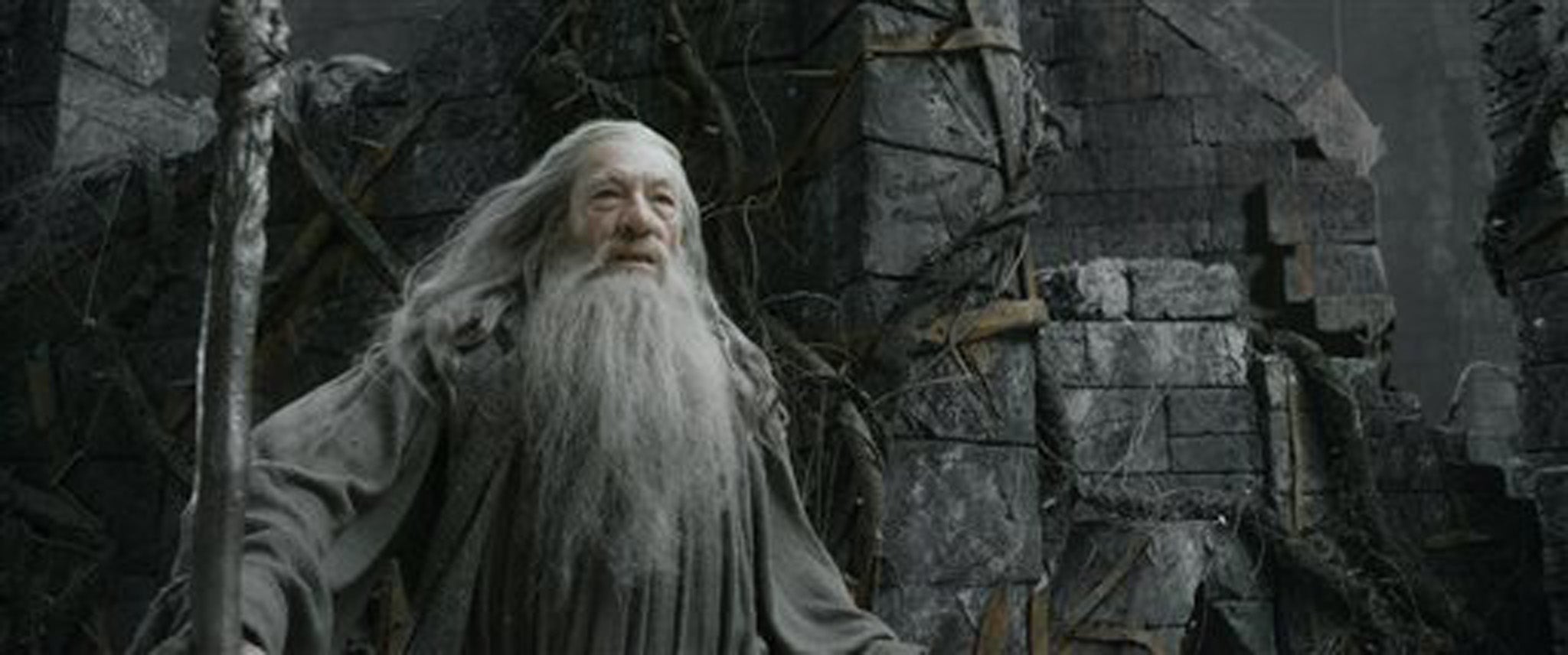 No spoilers, please. Filmgoers are fed up with trailers that give away too much of the plot and over-hype poor quality blockbusters, according to new research.
The University of East Anglia (UEA) study found that audiences want trailers that excite, tease and leave them emotionally engaged, without revealing excessive narrative.
The trailer is often considered "better than the film" since it raises expectations that are ultimately not delivered when the blockbuster finally drops.
The trailer for The Hobbit: The Desolation of Smaug (2013) was the most frequently described and discussed preview in the survey of more than 500 film-goers.
More than 80 per cent of respondents said they were "disappointed" with a feature film after having seen its trailer and sometimes felt "deceived".
Although industry research suggests that audiences are more likely to see a film after being reeled in by advance clips, the filmgoers said they were strongly irritated by the revelation of crucial plot details including surprises, narrative reveals and plot outcomes.
The research, released ahead of the online premiere today (Thursday) of Battle of the Five Armies, the latest instalment in the Hobbit series, found that trailers too often create expectations that feature films are unable to deliver. They are often considered better than the full film.
Man of Steel, the 2013 Superman film starring Henry Cavill, was listed by many respondents as an example of a trailer that had a strong emotional and narrative hook but the final film was described as "disappointing" in comparison.
The Desolation of Smaug trailer prompted wider criticism of the "HD look of the film, its perceived reliance on cameos, and wider issues of how the source book had been adapted."
Access unlimited streaming of movies and TV shows with Amazon Prime Video
Sign up now for a 30-day free trial
Sign up
Access unlimited streaming of movies and TV shows with Amazon Prime Video
Sign up now for a 30-day free trial
Sign up
Arthouse films aren't immune from criticism. "The trailer for Grand Budapest Hotel was much more entertaining than the film itself," one viewer said of the Wes Anderson film.
Trailer viewing is changing. Almost 60% of respondents now watch trailers online, and only 25% in cinemas, confirming a shift that has occurred over the past decade.
Nearly 81% indicated that they regularly search for specific trailer titles online and such viewing was strongly driven by peer recommendation and the desire to keep "up to date" with tent-pole film releases.
The Hobbit: The Desolation of Smaug
Show all 5
Dr Keith M. Johnston from UEA's school of Art, Media and American Studies, said: "The key message to trailer producers is that audiences want to be excited and teased about forthcoming films, to be emotionally engaged without feeling pummelled by excessive narrative revelation."
Dr Johnston, lead researcher on the project, added: "The release of a blockbuster trailer like The Hobbit: Battle of the Five Armies is now a media event, featured on news channels, distributed and discussed via movie and fan websites, and widely shared across social media.
"Yet despite the enduring appeal and apparent popularity of these coming attractions, modern trailer releases arrive with a perceived popular stigma - the presumption that they actively mislead or deceive audiences. Our research confirms this complaint.
"But we also found that audiences are aware of those issues when they watch a trailer, and find trailers enjoyable despite the expectations that a marketing campaign might set up.
Join our commenting forum
Join thought-provoking conversations, follow other Independent readers and see their replies