The Disaster Artist: James Franco's film about Tommy Wiseau's disasterpiece The Room is being tipped for an Oscar
'I don't think I've ever heard such thunderous rolls of laughter at the Paramount Theatre'
Christopher Hooton
Tuesday 14 March 2017 10:23 Comments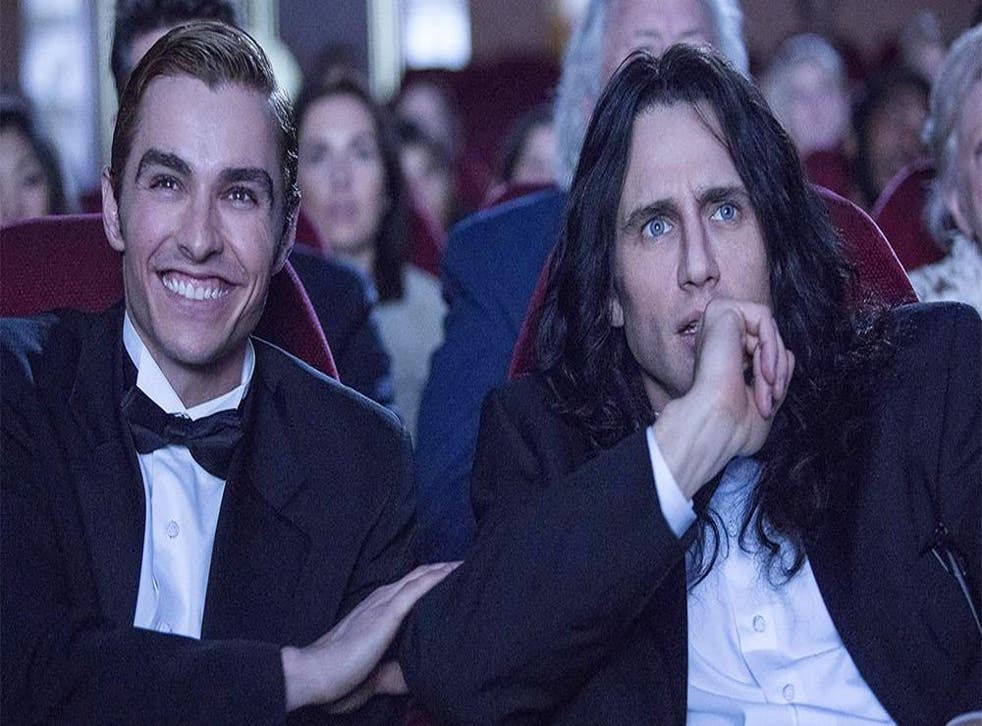 When it emerged that James Franco was making a film about 'best worst movie of all time' The Room, most assumed this was going to be a pretty esoteric passion project - an oddity for cult fans that might find life on somewhere like Netflix.
Upon screening a "work-in-progress" cut at SXSW this week though, The Disaster Artist's being labelled Oscar-worthy.
"I don't think I've ever heard such thunderous rolls of laughter at the Paramount Theatre, thanks to a tour-de-force (and career-best) performance by Franco," Ramin Setoodeh writes in Variety.
"The Academy typically doesn't honor comedies, but there are elements in "The Disaster Artist" that may be hard to resist…Warner Bros. doesn't have a release date set yet, but whenever The Disaster Artist hits theaters, it's sure to be a formidable hit, especially once word-of-mouth gets out."
Franco plays confounding auteur Tommy Wiseau in the film, with Greg Sestero, who appeared in The Room, returning and Bryan Cranston even dropping in to play himself in his Malcolm in the Middle days.
In a glowing review, The Hollywood Reporter described The Disaster Artist as a "giddy, winning balance between hilarity and heart."
Wiseau was at the screening and reportedly wouldn't give the film a thumbs up or thumbs down once the credits rolled, saying: "I have to think about it."
Register for free to continue reading
Registration is a free and easy way to support our truly independent journalism
By registering, you will also enjoy limited access to Premium articles, exclusive newsletters, commenting, and virtual events with our leading journalists
Already have an account? sign in
Join our new commenting forum
Join thought-provoking conversations, follow other Independent readers and see their replies