The film that defeated Kubrick: Spielberg to turn Napoleon, the greatest movie never made, into a TV mini-series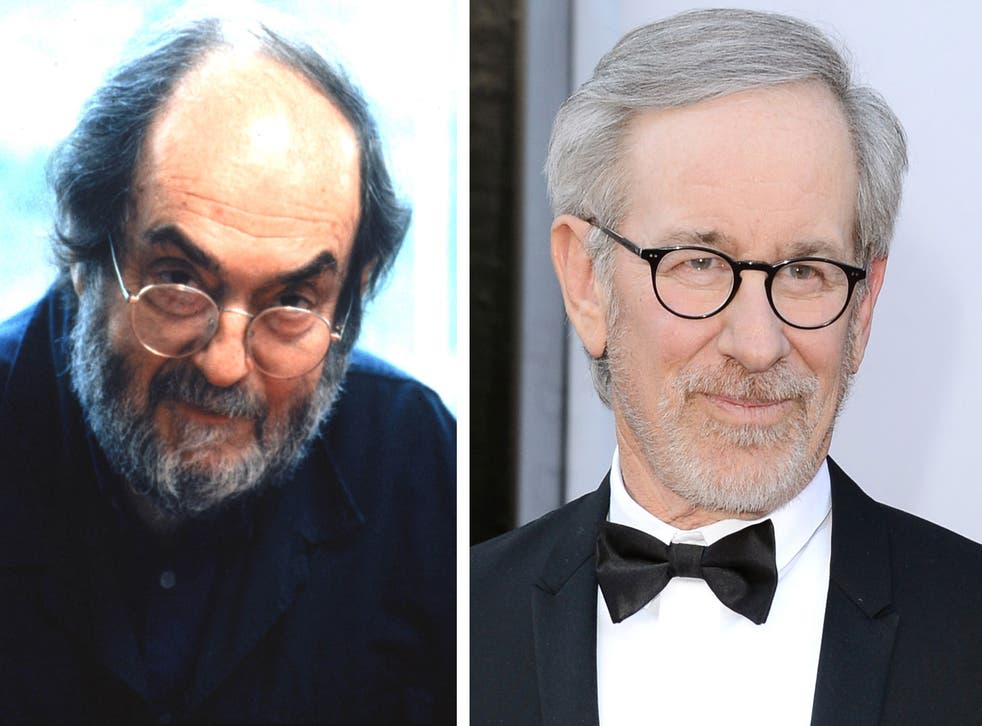 It's widely considered the greatest movie never made, and now it may finally reach the screen – as a television show.
Steven Spielberg has revealed that he is developing a miniseries based on the late Stanley Kubrick's unrealised screenplay Napoleon – an ambitious biopic about the 19th-century French Emperor originally conceived more than 50 years ago.
Spielberg divulged the plans in an interview with the French television channel Canal Plus over the weekend, saying he intended to produce Napoleon alongside Kubrick's family. Kubrick spent years reading and researching more than 18,000 books and documents about the life of Napoleon Bonaparte, and first completed a draft of his screenplay in 1961.
One of the director's assistants on his celebrated 1968 film, 2001: A Space Odyssey, was dispatched to scout locations for the Napoleon project, and returned with thousands of photographs from the battlegrounds at Austerlitz and Waterloo, as well as from the island of Elba, to which Bonaparte was exiled. In his archive, Kubrick left behind location images, notes and a card file cataloguing each of the most significant moments in the Emperor's life.
Following the release of 2001, the studio Metro-Goldwyn-Mayer announced that it would produce Kubrick's passion project, but in 1970 Napoleon was postponed in favour of A Clockwork Orange, his controversial adaptation of Anthony Burgess's novel. Two years later, the film-maker told Sight & Sound magazine that he still intended to shoot his historical epic. He even enlisted Burgess to write a Napoleonic novel on which to base a new screenplay, but was unsatisfied with the results. Burgess published Napoleon Symphony in 1974, but Kubrick's film remained in development limbo.
Kubrick eventually abandoned the project after studios proved reluctant to fund it. In 1975, he wrote and directed the period drama Barry Lyndon, set 15 years before the beginning of the Napoleonic Wars. In 2011, in lieu of the unproduced film, the publisher Taschen printed Stanley Kubrick's Napoleon: The Greatest Movie Never Made, a coffee-table book containing the film-maker's script, notes, photos and letters relating to the project.
In October 2012, Spielberg paid tribute to his friend at the opening of an exhibition of Kubrick's work at the Los Angeles County Museum of Art. The exhibition features a draft of a 1971 letter written by Kubrick to studio executives about the doomed Napoleon project, saying: "It's impossible to tell you what I'm going to do except to say that I expect to make the best movie ever made."
Kubrick also wrote to the performers whom he had in mind for major roles, including the Austrian actor Oskar Werner, his first choice for Napoleon (right), and Audrey Hepburn, who declined politely with a handwritten letter, in which she said she had decided to take a break from acting, but "will you please think of me again some day?"
Kubrick, who died in 1999, never won an Academy Award for Best Director. Spielberg, who recently missed out on his third, for Lincoln, last collaborated with Kubrick on AI: Artificial Intelligence, a science-fiction idea originated by Kubrick in the 1970s, and finally brought to the screen by Spielberg two years after his friend's death.
Access unlimited streaming of movies and TV shows with Amazon Prime Video Sign up now for a 30-day free trial
Sign up
Spielberg did not reveal how far the Napoleon miniseries is into development. He is currently at work on another historical television project with Tom Hanks. The pair are due to produce a third Second World War drama for HBO, to add to their previous acclaimed efforts, Band of Brothers and The Pacific. The new series will focus on the air war, and is based on the historian Donald L Miller's book Masters of the Air: America's Bomber Boys Who Fought the Air War Against Nazi Germany.
Join our new commenting forum
Join thought-provoking conversations, follow other Independent readers and see their replies