The Grinch: Netflix sparks controversy after removing Jim Carrey film from UK streaming on 1 December
'I don't think The Grinch stole Christmas, you guys have,' one tweet read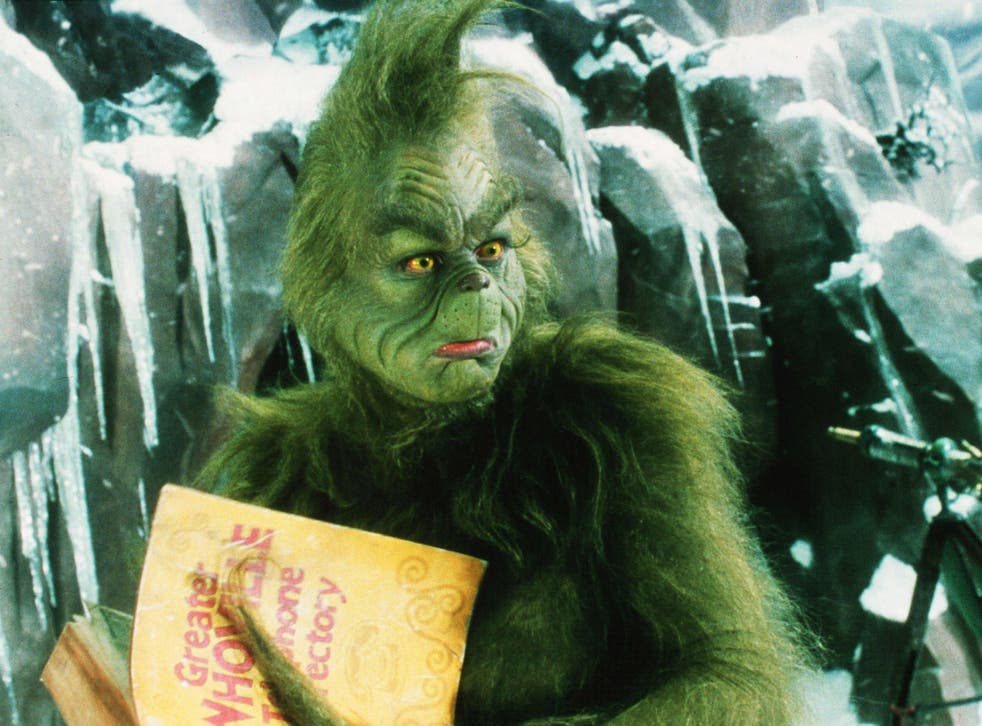 Netflix has sparked controversy after removing the Jim Carrey Christmas film The Grinch from their UK streaming services on 1 December.
A number of dissatisfied viewers have called on Netflix to reinstate the film, as well as acknowledging the funny parallels between the film's lead character and the streaming service themselves.
Based on the classic children's story How the Grinch Stole Christmas by Dr Seuss, the 2000 film cast Carrey as a mean-spirited eccentric and the only resident of the town of Whoville who despises Christmas.
He plots to destroy the town's Christmas spirit by stealing all of their presents and decorations while they sleep.
"How come you guys have taken The Grinch off Netflix on the 1st December?" one person tweeted. "It was on there yesterday. I don't think The Grinch stole Christmas, you guys have."
The 40 best films of the decade

Show all 40
Another tweeted: "The Grinch has been on Netflix since July?? And now it's December 1st, they've took it off??? Is this an actual joke??? CHRISTMAS IS CANCELLED."
Others have noticed that the Christmas romcom Love Actually has also been pulled off Netflix UK.
"Wtf are Netflix doing they've removed The Grinch and Love Actually???" read one tweet. "It's 1st December and you've ruined Christmas."
While The Grinch has disappeared from Netflix, it can be rented on Amazon and bought on Sky Store, along with the 2018 animated version of the film that featured the voice of Benedict Cumberbatch.
Directed by Ron Howard, The Grinch was the sixth highest-grossing film of 2000, and featured future Gossip Girl star and The Pretty Reckless frontwoman Taylor Momsen as Cindy Lou Who.
Register for free to continue reading
Registration is a free and easy way to support our truly independent journalism
By registering, you will also enjoy limited access to Premium articles, exclusive newsletters, commenting, and virtual events with our leading journalists
Already have an account? sign in
Register for free to continue reading
Registration is a free and easy way to support our truly independent journalism
By registering, you will also enjoy limited access to Premium articles, exclusive newsletters, commenting, and virtual events with our leading journalists
Already have an account? sign in
Join our new commenting forum
Join thought-provoking conversations, follow other Independent readers and see their replies