The guy that makes Disney animators coffee has been getting 'caffeination' credits for years
Interns, it turns out that coffee-making can absolutely go on your CVs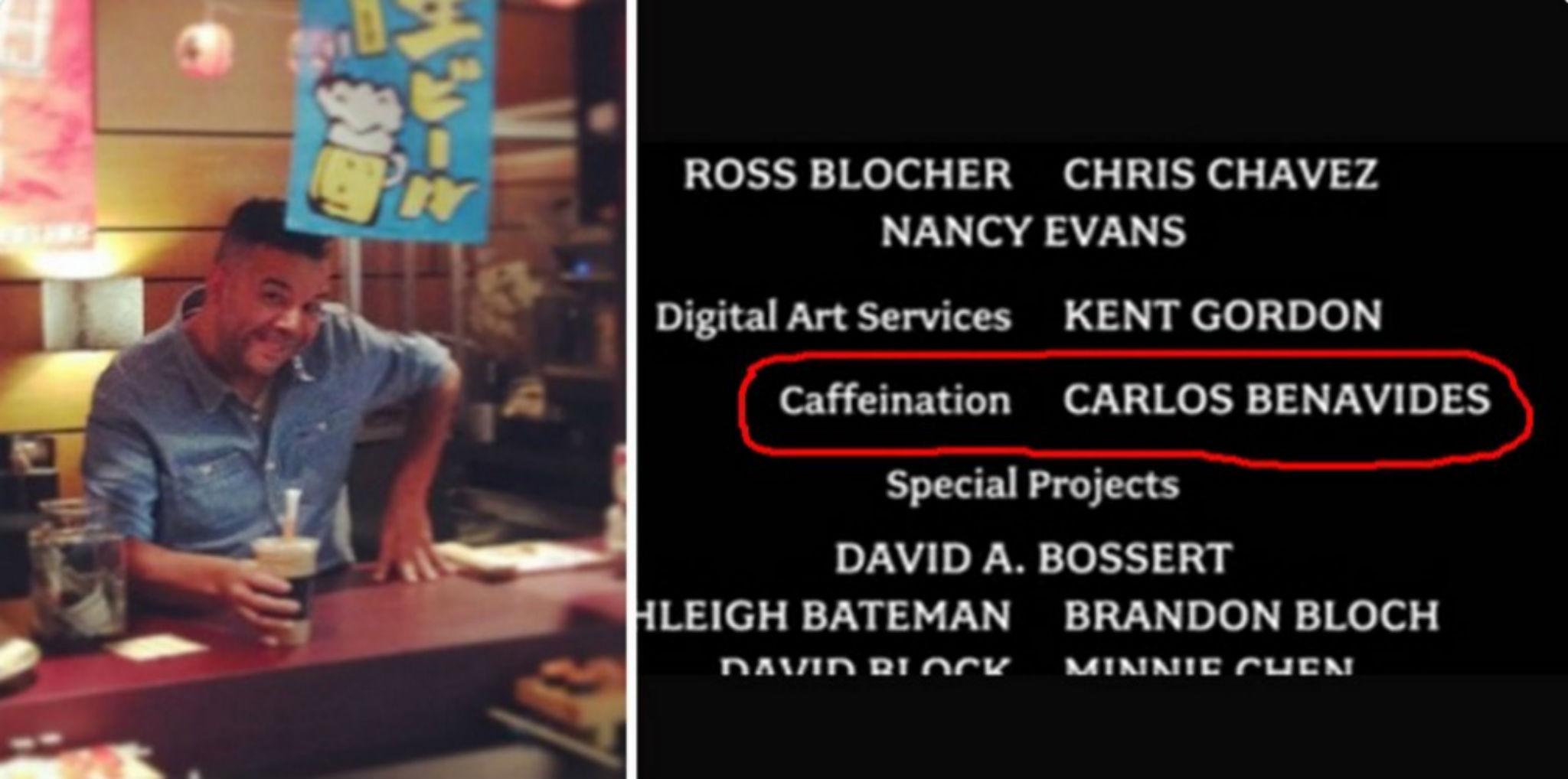 As anyone who has ever done work experience knows all too well, being the go-to person for relentless tea and coffee runs is an unenviable but necessary role to stop busy employees from falling asleep at their desks.
Fortunately for one Carlos Benavides, Disney's animators have recognised the unique skill-set required to become a respected caffeinated beverage maker and, as such, have been crediting him in the rolling credits of their movies for years.
Carlos' hugely appreciated efforts have only recently been noticed by film fans, however, after a beady-eyed Frozen watcher screenshotted his name and posted it on Tumblr. Ever since, he has picked up quite the fanbase, with some more devoted followers investigating his CV further and finding that he has also provided caffeination on Meet the Robinsons, Tangled, Winnie the Pooh, Wreck-It Ralph and Big Hero 6.

It turns out that Carlos is such a big dog at Disney that the animators once shared a photo of him on their Instagram account, just to make sure he got the recognition he deserves. He also has his own IMDB page, which lists Zootopia as his latest barista project while pointing out that he is also an electrician.
So there you have it, next time you leave an internship with nothing but increased experience in coffee-making to your name, you can add 'caffeination' to your resume.
Join our commenting forum
Join thought-provoking conversations, follow other Independent readers and see their replies