The Hateful Eight composer Ennio Morricone 'shocked' by violence in Quentin Tarantino's latest flick
'I have been impressed and even shocked by the violence of some of his sequences'
Jack Shepherd
Thursday 10 December 2015 12:39 Comments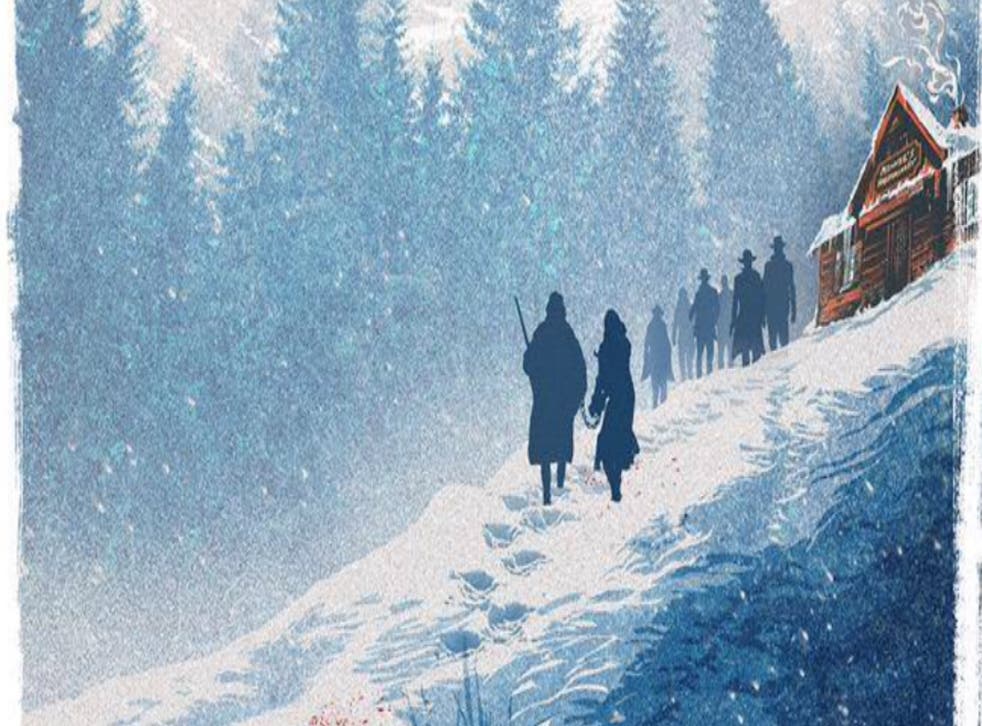 Unsurprisingly, Quentin Tarantino's latest film - The Hateful Eight - is said to be very violent, up there with the likes of his previous films Django Unchained and Kill Bill.
Composer Ennio Morricone - who has worked on such classics as The Good, the Bad and the Ugly, The Untouchables and In the Line of Fire - has described the level of violence as both impressive and "shocking".
While at London's Abbey Road Studios, Morricone spoke to reporters about how he was "nervous" about collaborating with the director as he thought he "deserved something very special".
He then went on to tell of the movies violence (according to The Telegraph): "I have been impressed and even shocked by the violence of some of his sequences... but after giving a second thought to that I realised that yes, we are shocked by the horror of this violence but, if we think of the victims of this violence we realise that Tarantino's position is always on the side of the underclass."
Morricone's music has been used in numerous Tarantino flicks in the past, but this is the first time he has scored one of his films.
The composer hasn't always been a fan of his Tarantino's however.
In 2013, he said of the 52-year-old: "He places music in his films without coherence," adding: "I wouldn't like to work with him again, on anything." Luckily, he changed his mind.
Other songs to appear on the soundtrack to The Hateful Eight include The White Stripes' "Apple Blossom", David Hess' "Now You're All Alone" and Roy Orbison's "There Won't Be Many Coming Home".
Samuel Jackson, Kurt Russel and Tim Roth star in Tarantino's eighth film, out 8 January 2016 in the UK.
Register for free to continue reading
Registration is a free and easy way to support our truly independent journalism
By registering, you will also enjoy limited access to Premium articles, exclusive newsletters, commenting, and virtual events with our leading journalists
Already have an account? sign in
Join our new commenting forum
Join thought-provoking conversations, follow other Independent readers and see their replies