Star Wars: The Last Jedi: What happened with Luke Skywalker twist and why you should have guessed it
The film's biggest twist explained
Christopher Hooton
Friday 15 December 2017 15:13 Comments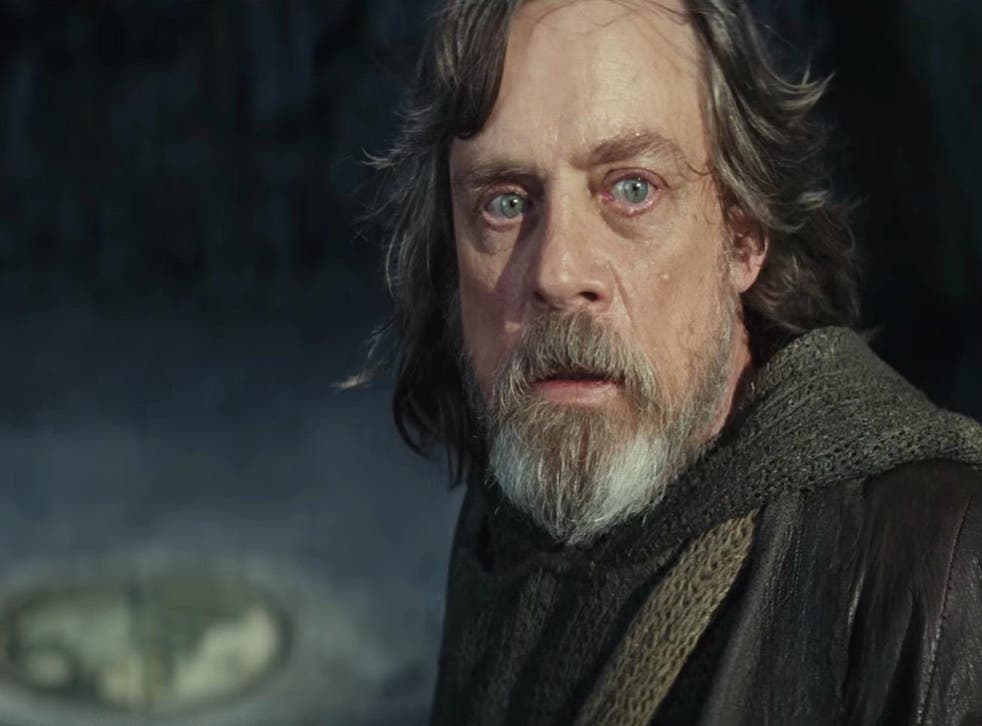 **This post contains major spoilers for Star Wars: The Last Jedi. If you have yet to see the movie please click away now**
The climax to Rian Johnson's dense and freewheeling Star Wars sequel, The Last Jedi, revolves around a face-off between Kylo Ren and Luke Skywalker on the planet of Crait.
Stepping out in front of a row of AT-ATs alone, Luke is repeatedly blasted by the walkers only to emerge unscathed.
Believing (for some reason) that Luke can only be defeated in lighsaber duel, Kylo takes on his former teacher on foot, only to slice through Luke and find it hasn't even left so much as a singe.
"Luke", as it turns out, was merely a Force Ghost, there not to kill Kylo but to stall while the remaining rebels escaped the cave with help from those vulptices.
I assumed that Luke had died long ago and that Rey had only ever interacted with his ghost, but we soon discover that over on Ach-To Luke is deep in some kind Force Zen state, hovering cross-legged and summoning every ounce of energy he has to sustain his ghost.
With the Kylo ploy successful, he yields and, looking on the verge of death's door, disappears into thin air in front of the setting sun.
Indeed we are to assume that yes, Luke is dead (following Han in The Force Awakens and ahead of Leia in episode 9).
Eagle-eyed fans may have guessed that the Luke on Crait was illusory however, for at least three reasons:
- His ghost didn't leave red footprints in the salt
- He was using his blue lightsaber, which we saw Kylo and Rey break in two earlier
- He was much younger, with a darker beard and shorter hair; for added symbolism, Luke's ghost looked just as Luke did on the night Kylo Ren burned his temple to the ground.
Star Wars: The Last Jedi is in cinemas now.
Register for free to continue reading
Registration is a free and easy way to support our truly independent journalism
By registering, you will also enjoy limited access to Premium articles, exclusive newsletters, commenting, and virtual events with our leading journalists
Already have an account? sign in
Join our new commenting forum
Join thought-provoking conversations, follow other Independent readers and see their replies