The piano from Oscar-winning film The Piano fails to sell in New Zealand auction
You'd have expected bids for such an esteemed prop to have exceeded what was offered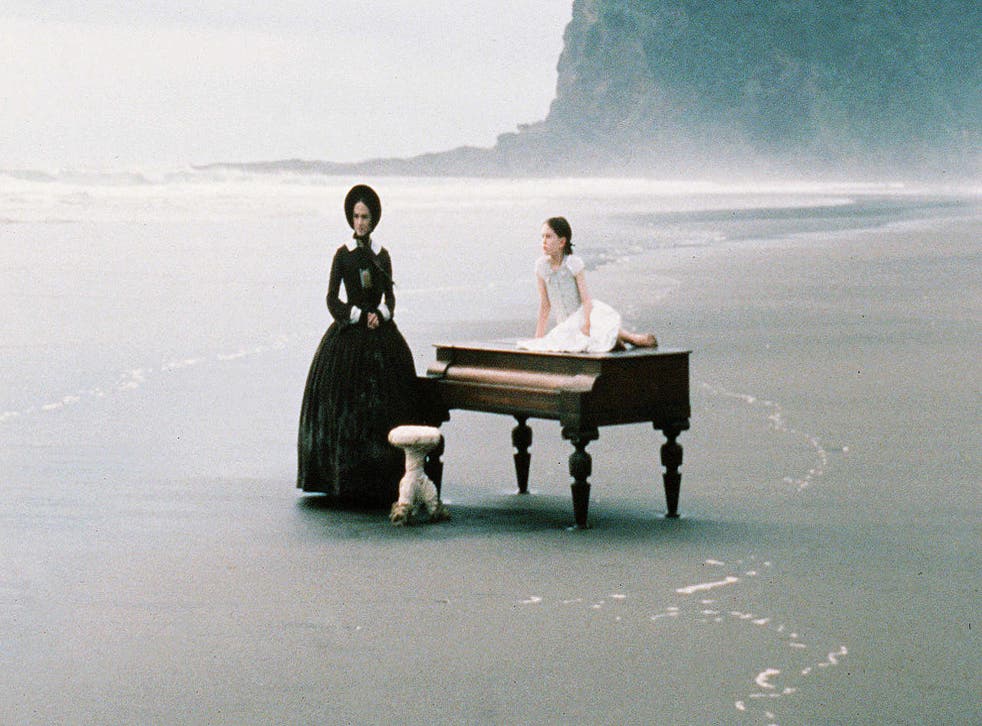 UPDATE: A source at TradeMe tells us that the listing for this item was actually closed ahead of sale meaning the piano prop was ultimately not sold.
If you've seen Palme d'Or-winning film The Piano, you'll know it for the moving 19th century-set drama that it is.
Released in 1993, the film - directed by Jane Campion - follows a mute piano player and her daughter played by Oscar winners Holly Hunter and Anna Paquin.
Front and centre, of course, is the instrument which Hunter herself played - the same piece of movie memorabilia which just fetched NZ$1000 in an auction.
That's a measly £475.
Despite being a prop with no working parts, the received bid was its sole offer, the auction taking place at a props house based in Wellington.
Former boss Robert Baldock had previously confirmed its authenticity on auction site Trade Me by saying: "I verify this piano was used in the movie The Piano."
The listing read as follows:
"The director Robert Baldock [of Westside] was gifted the Piano from The Film Production Co, Pacific Renaissance Pictures, after the film came out in 1993.
"It was bought at auction in August 2013, but moving day is coming and it needs to adorn someone else's home."
Let's hope the recipient is a big fan of the film.
Register for free to continue reading
Registration is a free and easy way to support our truly independent journalism
By registering, you will also enjoy limited access to Premium articles, exclusive newsletters, commenting, and virtual events with our leading journalists
Already have an account? sign in
Register for free to continue reading
Registration is a free and easy way to support our truly independent journalism
By registering, you will also enjoy limited access to Premium articles, exclusive newsletters, commenting, and virtual events with our leading journalists
Already have an account? sign in
Join our new commenting forum
Join thought-provoking conversations, follow other Independent readers and see their replies