The Young Pope to get follow-up series called The New Pope
Swiftly to be followed by Pope Classic (presumably)
Clarisse Loughrey
Wednesday 17 May 2017 08:27 Comments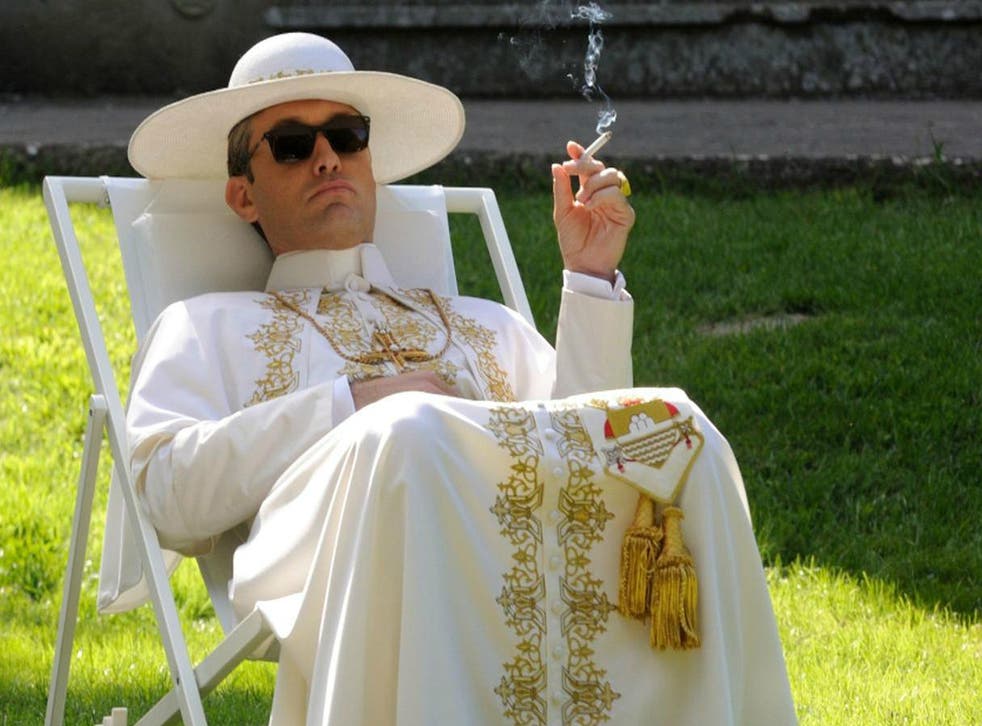 Paolo Sorrentino's The Young Pope won't be returning for a second season.
Instead, however, the Oscar-winning director will leave behind the tale of Jude Law's conflicted American pontiff Lenny Belardo and embark on a brand new era of the papacy.
Specifically, a follow-up series entitled The New Pope, "set in the world of the modern papacy", according to Variety. What exactly that entails is yet to be seen, since a "different twist than would be expected" is in the works. Could the new pope even be a woman?
Either way, casting for the titular role starts soon, with production set to begin in Italy in late 2018; Sorrentino will pen the script once more, with HBO and Sky again joining forces for the project.
Having won the foreign-language Oscar for The Great Beauty in 2014, Sorrentino's next project Loro sees him reunite with the film's lead Toni Servillo, here playing Silvio Berlusconi in a tale which traces his journey from media tycoon to prime minister.
Of course, the question here is whether Law's Berlado will be dead in the new series, with sources saying that a small reappearance by the actor isn't out of the question, as some characters from The Young Pope are pitched to return.
Register for free to continue reading
Registration is a free and easy way to support our truly independent journalism
By registering, you will also enjoy limited access to Premium articles, exclusive newsletters, commenting, and virtual events with our leading journalists
Already have an account? sign in
Join our new commenting forum
Join thought-provoking conversations, follow other Independent readers and see their replies