Jenny's Wedding: There's a same-sex marriage romcom starring Katherine Heigl and it's even more cheesy than you're imagining
It's set to open in cinemas in 1993, presumably
Christopher Hooton
Friday 03 July 2015 09:56 Comments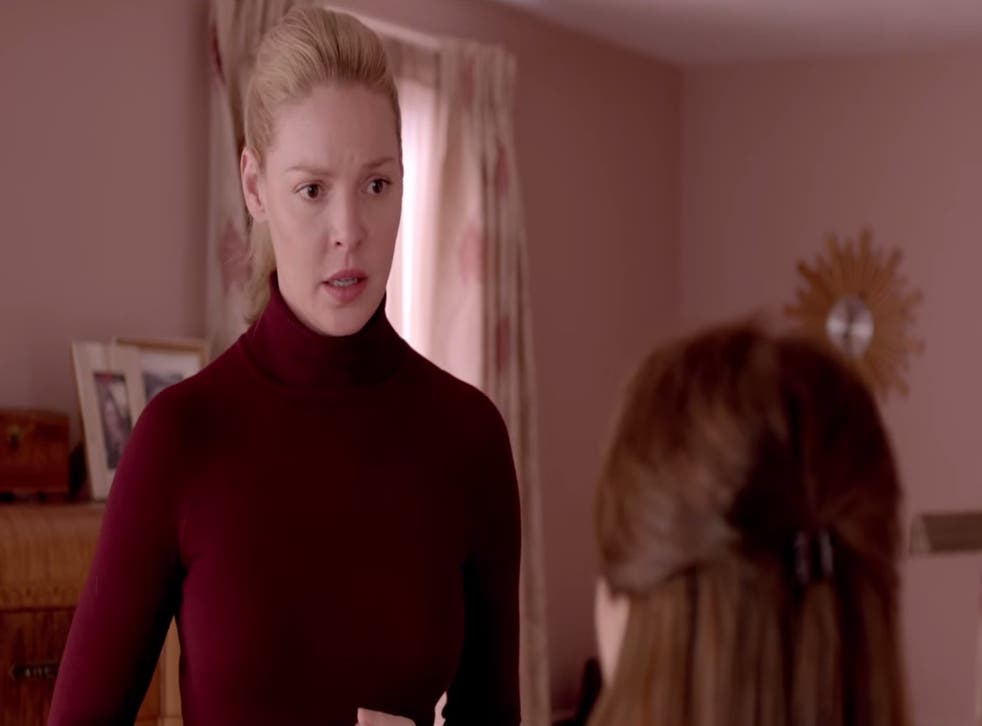 Just when depictions of gay relationships on film were approaching authenticity with movies like Andrew Haigh's Weekend and HBO's Looking, Hollywood takes an enormous step back this week with the first trailer for Jenny's Wedding, a nauseating same-sex marriage romcom starring Katherine Heigl.
'Jenny Farrell (Heigl) is getting married, but how will her straight-laced family react when they find out that the woman they thought was their daughter's roommate is actually her fiancée?' its synopsis questions, in a sentence where 'her fiancée' could have easily been swapped out for 'alien played by Jaden Smith' or 'pro ten-pin bowler with Alzheimer's'.
Jenny's Wedding seems to be set in the present day, but Jenny's parents just can't get their head around the idea of their daughter marrying another woman, with Tom Wilkinson stopping just short of shouting "WHAAAAAT?" when she drops the bomb in the trailer.
Here's an example of the calibre of jokes you can expect:
"Ever since you were a little girl I've thought about your wedding, now I don't even know if you'll wear a dress. Maybe you'll wear a suit!"
"We're both wearing dresses."
Silly mom, she doesn't get it at all!
How will Heigl and her roommate (Alexis Bledel) manage to tie the knot in spite of their lack of chemistry and sexlessness? We'll find out on 31 July, though the trailer basically gives away the whole film so maybe just leave it at that.
Register for free to continue reading
Registration is a free and easy way to support our truly independent journalism
By registering, you will also enjoy limited access to Premium articles, exclusive newsletters, commenting, and virtual events with our leading journalists
Already have an account? sign in
Join our new commenting forum
Join thought-provoking conversations, follow other Independent readers and see their replies