These Werner Herzog motivational posters will make you feel suitably misanthropic
'Happiness is a strange notion'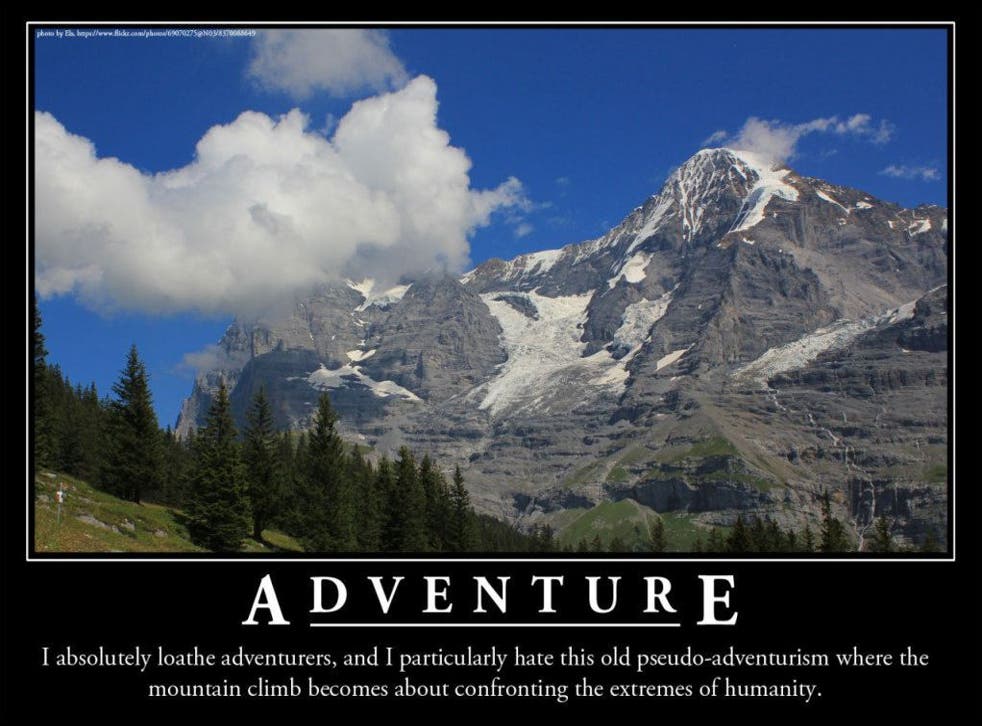 There's a surplus of positivity on the internet. It's all 'just be true to who you are' and macro lens photos of candles with 'reach for the stars you might land on the Moon' slogans. So here's filmmaker Werner Herzog with a healthy dose of loathing for mankind.
The Fitzcarraldo director is known for looking at the beauty in the universe and seeing menace, having in 2012 taken particular issue with chickens.
"Look into the eyes of a chicken and you will see real stupidity," he said. "It is a kind of bottomless stupidity, a fiendish stupidity. They are the most horrifying, cannibalistic and nightmarish creatures in the world."
This and many other observations have been turned into motivational posters by the Tumblr Herzog Inspirationals, accompanying the kind of stock landscape images you find in doctors' surgeries.
Enjoy, though enjoyment is a hollow experience…
Register for free to continue reading
Registration is a free and easy way to support our truly independent journalism
By registering, you will also enjoy limited access to Premium articles, exclusive newsletters, commenting, and virtual events with our leading journalists
Already have an account? sign in
Register for free to continue reading
Registration is a free and easy way to support our truly independent journalism
By registering, you will also enjoy limited access to Premium articles, exclusive newsletters, commenting, and virtual events with our leading journalists
Already have an account? sign in
Join our new commenting forum
Join thought-provoking conversations, follow other Independent readers and see their replies