The Independent's journalism is supported by our readers. When you purchase through links on our site, we may earn commission.
This is surely the best way to watch Jaws
The screening was so popular they're doing another one next week
Christopher Hooton
Friday 03 July 2015 10:52 Comments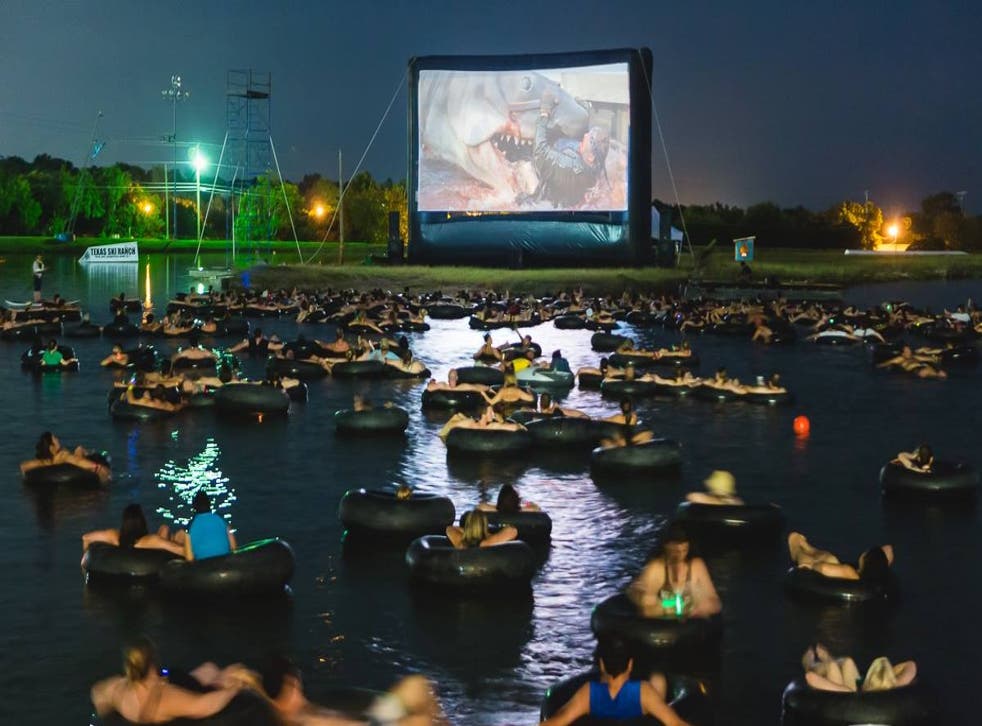 Outdoor, rooftop and hot tub cinemas are cool, but you know what's cooler? Putting Jaws on a massive screen on an island and having the audience watch it from a lake on rubber rings, floating while drinking cheap beer.
The event was put on by Alamo Drafthouse in Austin, Texas over a decade ago, but was so popular they're bringing it back.
"It was thirteen years ago when we first invited you to join us for a screening of Jaws on the water, and it's still one of the most talked about events we've ever produced," the cinema chain wrote.
"And so after years of hearing those stories whispered, we decided it was FINALLY time to bring the event back, and to bring it back in a BIG way!"
The second 'Jaws on the water' screening will be held on a man-made lake at Texas Ski Ranch, which has sandy beaches sloping down into the water and "plenty of satellite bars around the location to keep your thirst quenched all night long - including some special floating bars that you can swim up to".
As if all this saturnalia wasn't enough, there will also be fish tacos on sale and specials on Dos Equis cans.
Tickets cost just $30, which includes an inner tube for every guest.
"My university used to do this in the pool," said a commenter on one of the images from 2002. "There's always that one guy swimming around just grabbing legs."
Register for free to continue reading
Registration is a free and easy way to support our truly independent journalism
By registering, you will also enjoy limited access to Premium articles, exclusive newsletters, commenting, and virtual events with our leading journalists
Already have an account? sign in
Join our new commenting forum
Join thought-provoking conversations, follow other Independent readers and see their replies