Thor: Ragnarok: Director Taika Waititi on why casting Tessa Thompson as Valkyrie isn't a big deal
'Right from the start we wanted to diversify the cast, and it's hard when you're working with Vikings'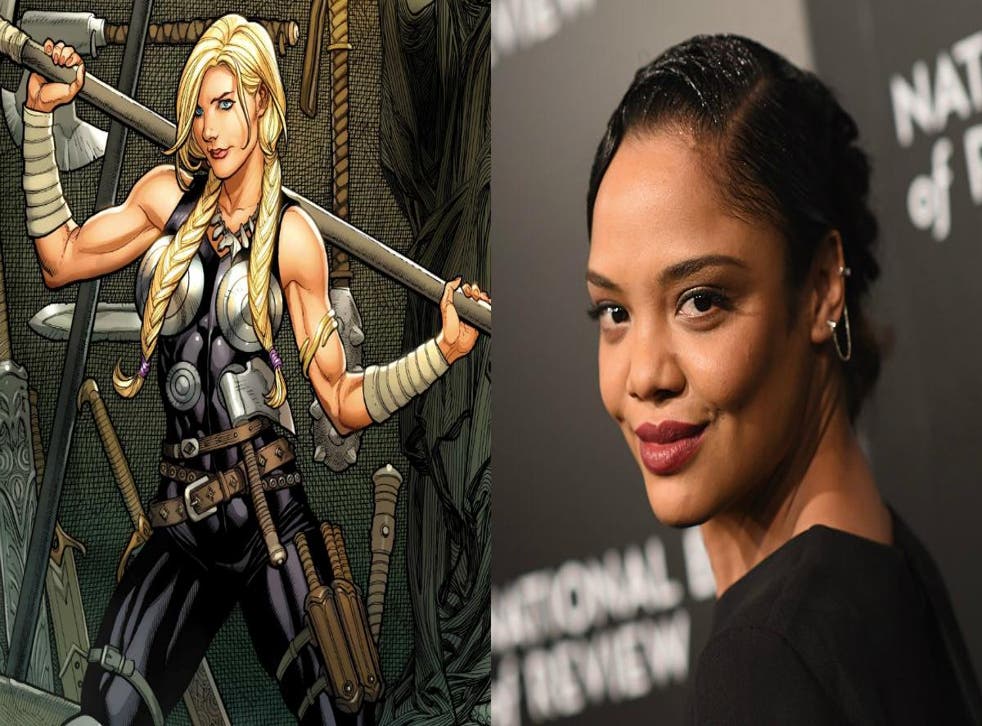 It's almost surprising that one of the most exciting entries into Marvel's upcoming slate is a third Thor film; a character that's never made the biggest mark on the MCU, especially with the relatively uninspiring Thor: The Dark World.
Nonetheless, Thor: Ragnarok is the one film on everyone's radar right now; thanks to an inspired director choice in New Zealand's own Taika Waititi, and a totally enviable cast list in the likes of Cate Blanchett, Jeff Goldblum, and Karl Urban.
Yet, undoubtedly, people will find manage to find something to complain about; this round comes with a vocal minority getting upset because Creed's Tessa Thompson has been cast as Valkyrie, who is both white and blonde in the original comics. Likely the same vocal minority who decided to get upset when Idris Elba was cast as Heimdall in the earlier films.
Comic Book Resources spoke to the director, promoting his latest film Hunt for the Wilderpeople, where he discussed his efforts to be deliberately inclusive in the casting of Ragnarok; Waititi himself being Marvel's first ever non-white director to be hired.
"Right from the start we wanted to diversify the cast, and it's hard when you're working with Vikings," he said. "You want to be more inclusive and provide a broader representation. And at that point, you have to look at the source material as a very loose inspiration. And then take it from there and go with your gut."
"Say, 'You know what? None of that stuff matters. Just because the character was blonde and white in the comic book. That doesn't matter. That's not what [that character] is about.' People forget that. Die-hard fans will say, 'That's not really authentic to the comics,' but as soon as they watch the movie, and they're involved in the story, and actually what's happening, everybody forgets."
Chris Hemsworth on his daughter's gender
"The fact that we even have to keep having this conversation is ridiculous," he continued. "Because we keep forgetting. Unless it's the topic of the film, it just shouldn't even be — what do we even care? I think the story is king, and you want the best person for the job. And Tessa tested against — we cast a very broad net, and Tess was the best person."
Indeed, it's absolutely vital to put Thompson's casting in a broader perspective. Marvel comics is pretty bone-dry when it comes to opportunities for women of colour in major superhero roles; if we aren't open to delineating from the comics in these matters, then we'd never get the likes of Thompson ever being offered these kinds of major opportunities in the first place.
33 Superhero films set for release between 2016 and 2020

Show all 34

Which, for anyone who's seen either Creed or Dear White People; that's a pretty ludicrous waste of a major star in the making, so there's no surprise she came out on top of the casting process for Valkyrie.
Thor: Ragnarok hits UK cinemas 27 October 2017.
Join our new commenting forum
Join thought-provoking conversations, follow other Independent readers and see their replies